CLEVELAND — The Cleveland Indians' desire to move starting pitchers Corey Kluber and Trevor Bauer were the talk of 2018 Winter Meetings in Las Vegas, but despite several reports and rumors, both remain on the roster, and it looks as though that will remain the case for the foreseeable future.
The Athletic's Ken Rosenthal reports one "rival executive" believes the Indians are "more aggressive on acquiring 'cheap roster fillers' than completing a blockbuster involving a starting pitcher."
"It's doubtful the Indians would make Kluber or Bauer available in July if they are in contention, but a number of other starting pitchers -- from the DBacks' Robbie Ray to the Giants' Madison Bumgarner to the Blue Jays' Marcus Stroman -- might have greater value at the deadline, provided they pitch well in the first half," Rosenthal writes.
"At the moment, teams can still choose from a long list of free-agent starters, including left-handers Dallas Keuchel, Wade Miley, Gio Gonzalez and Derek Holland and right-handers James Shields, Ervin Santana and Edwin Jackson."
Rosenthal's report was similar to what Fancred's Jon Heyman wrote in the days following the Winter Meetings, as the Indians "weren't as motivated" to trade Kluber and Bauer because they dealt high-priced talents like designated hitter Edwin Encarnacion, catcher Yan Gomes and first baseman Yonder Alonso, as well as infielder Yandy Diaz, and let several free agents walk, namely outfielder Michael Brantley (Houston Astros) and left-handed reliever Andrew Miller (St. Louis Cardinals).
In his 33 starts last season, Kluber (20-7) registered 222 strikeouts against just 34 walks, 179 hits and 69 earned runs allowed over 215.0 innings of work while anchoring a pitching staff that led the way to the Indians' third consecutive AL Central Division Championship.
Opposing batters hit just .223 against Kluber during the 2018 season.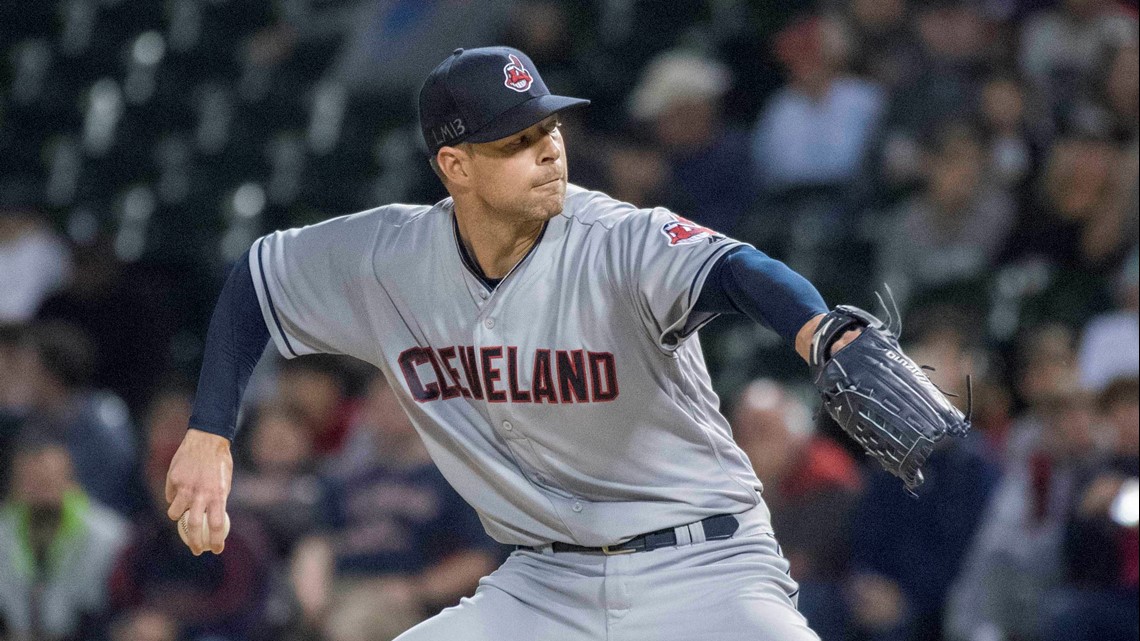 The AL Cy Young Award winner in both 2014 and 2017, Kluber won four games in three different months this past season, starting with an 8-1 slate through April and May. Additionally, Kluber posted a 4-1 record over his six August starts.
An AL All-Star for the third consecutive season, Kluber posted an 8-2 record in 13 starts following the 2018 Mid-Summer Classic. Over 81.1 innings pitched, Kluber struck out 90 batters and walked only 17 while cutting down on his home runs allowed.
Along with being a Cy Young Award finalist, Kluber was named a finalist for an AL Gold Glove Award this past season after recording 19 putouts and 13 assists with a perfect 1.000 fielding percentage.
Kluber is 96-55 with a 3.09 earned run average in 201 games over eight seasons with the Indians.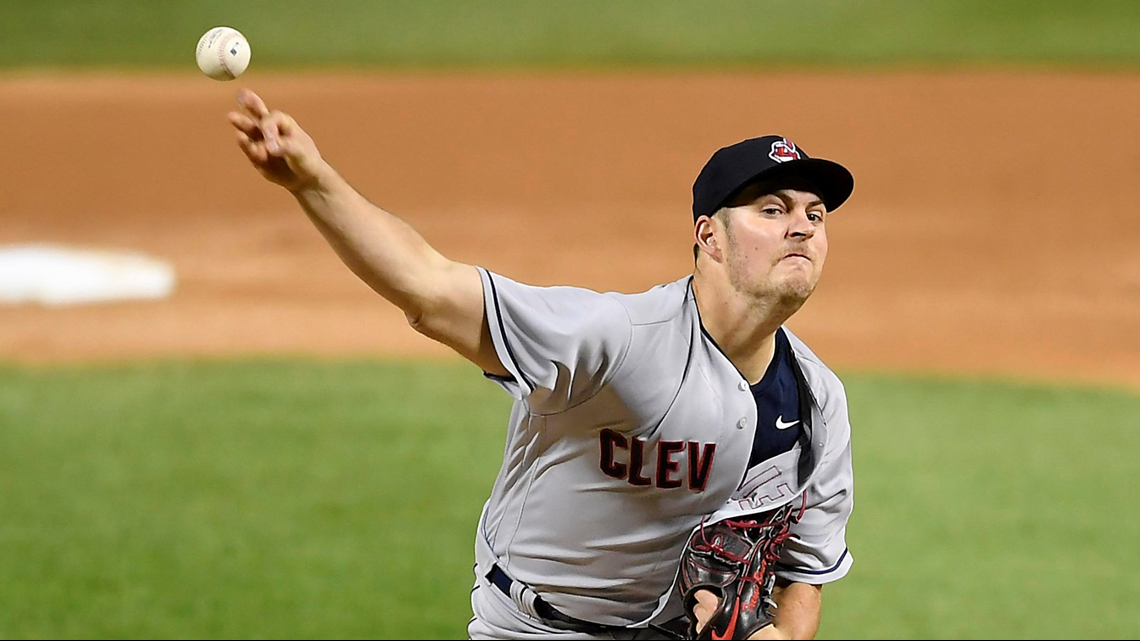 Bauer heads into a third arbitration year after his best professional season.
Considered by some to be a potential Cy Young Award candidate for his efforts through the first four months of the season, Bauer set new career highs in several statistical categories despite missing five weeks because of a broken bone in his leg suffered against the Chicago White Sox on August 11.
Bauer registered 221 strikeouts against 134 hits, 43 earned runs and 57 walks allowed in 175.1 innings of work over his 28 appearances. Bauer compiled a 12-6 record and 2.21 ERA while opposing hitters batted just .208 against him in 2018.
Bauer set a single-season high for strikeouts and personal lows for ERA, hits, runs and earned runs allowed and walks in a year with at least 26 starts.