CLEVELAND — Oh, the tangled web Major League Baseball has weaved with trade rumors surrounding Cleveland Indians starting pitcher Corey Kluber.
According to Dennis Lin of The Athletic, the San Diego Padres are interested in acquiring Kluber, a two-time American League Cy Young Award winner, only to trade him and his reasonable contract to another team to bolster their roster at third base.
Lin reported that the Cincinnati Reds are one of the teams being linked to a three-team deal, while other speculation has the New York Yankees having a keen interest in acquiring Kluber's talents.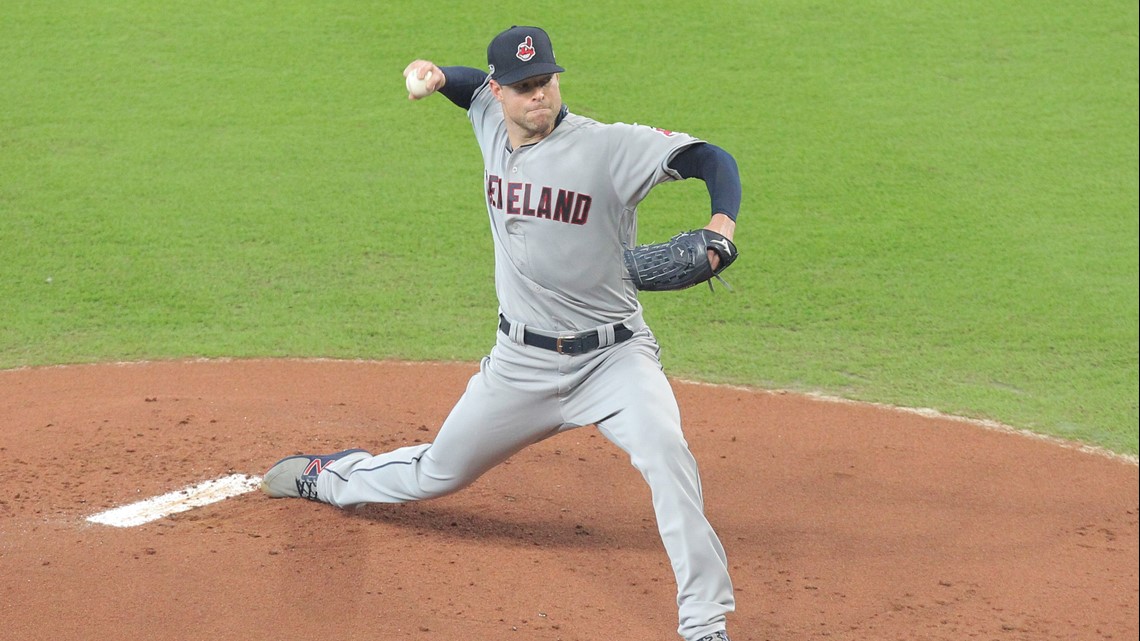 Currently, Kluber is under contract for one more season before the option years come into play. He is due $17.2 million in 2019 and has club options for $17.5 million (2020) and $18 million (2021). Kluber increased his base salary for 2019 to $17 million because of a $4 million escalator clause that he reached in 2018.
Kluber's options for 2020 and 2021 include $1 million buyouts.
Earlier this offseason, the Reds, Yankees and Los Angeles Dodgers were among several teams who reportedly made inquiries into Kluber's availability, but no deals ever came to fruition despite "intensifying talks" of a deal between Cleveland and Los Angeles at the 2018 Winter Meetings in Las Vegas in December.
Kluber finished third in the voting for the 2018 American League Cy Young Award.
Kluber tallied 71 points with four second-place and 12 third-place votes, which placed him behind both Tampa Bay Rays ace Blake Snell (17 first-place votes, 169 points), a first-time AL Cy Young Award winner, and Houston Astros veteran right-hander Justin Verlander (13 first-place votes, 154 points).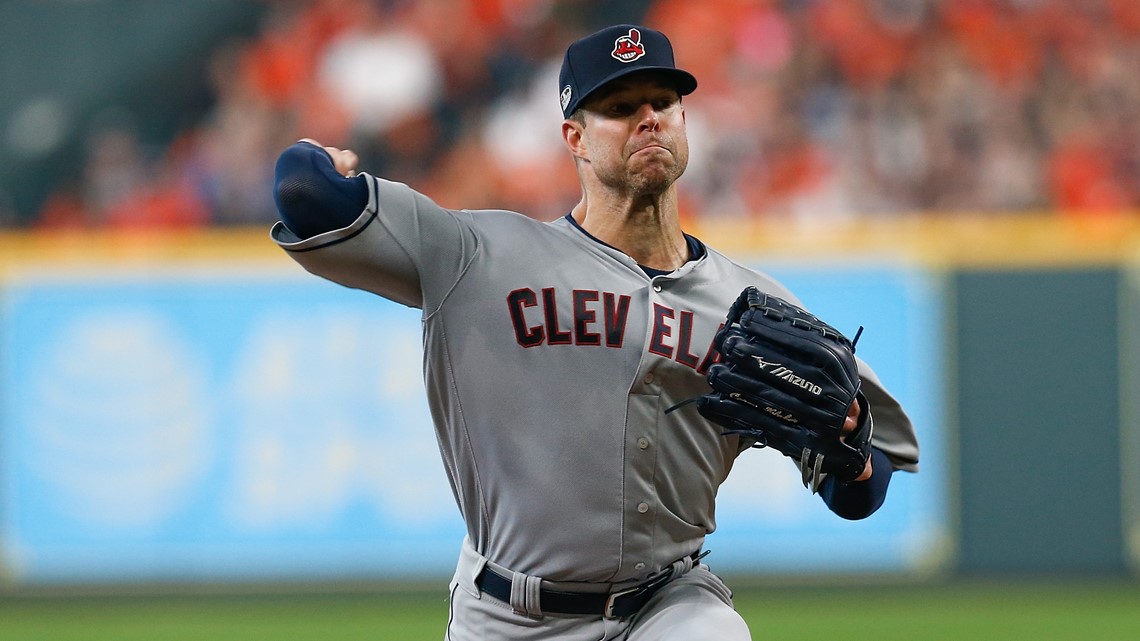 In his 33 starts last season, Kluber (20-7) registered 222 strikeouts against just 34 walks, 179 hits and 69 earned runs allowed over 215.0 innings of work while anchoring a pitching staff that led the way to the Indians' third consecutive AL Central Division Championship.
Opposing batters hit just .223 against Kluber during the 2018 season.
The AL Cy Young Award winner in both 2014 and 2017, Kluber won four games in three different months this past season, starting with an 8-1 slate through April and May. Additionally, Kluber posted a 4-1 record over his six August starts.
An AL All-Star for the third consecutive season, Kluber posted an 8-2 record in 13 starts following the 2018 Mid-Summer Classic. Over 81.1 innings pitched, Kluber struck out 90 batters and walked only 17 while cutting down on his home runs allowed.
Along with being a Cy Young Award finalist, Kluber was named a finalist for an AL Gold Glove Award this past season after recording 19 putouts and 13 assists with a perfect 1.000 fielding percentage.
Kluber is 96-55 with a 3.09 earned run average in 201 games over eight seasons with the Indians.