DETROIT — Indians starting pitchers Mike Clevinger and Zach Plesac are currently at the team's alternate training site in Eastlake after the two snuck out of a Chicago hotel and broke COVID-19 protocol during a recent road trip. It appears the anger of a number of their teammates played a significant role in them being shipped out.
According to ESPN's Jeff Passan, several members of the Tribe "scolded" both Clevinger and Plesac during a "testy" team meeting Friday in Detroit, just hours before the two were officially sent down. Although some players accepted their apologies and wanted them to remain with the big league club, the negative reaction "was palpable enough to lead to the demotions."
Apparently one of the most vocal critics in the meeting was star shortstop Francisco Lindor, who has emerged as even more of a leader in the clubhouse during this health crisis that has taken its toll on baseball.
In addition, Passan says lefty reliever Oliver Perez was prepared to leave the team and opt out of the remainder of the season if Clevinger and Plesac were kept on the active roster.
All of this began on Aug. 9 when Plesac was caught trying to sneak back into the team hotel. The club immediately sent him back to Cleveland in a rental car and it appeared the matter would work itself out, but the next day it was discovered Clevinger had gone out as well, and had not only been around his teammates during that Sunday's win against the White Sox but also on the plane ride home to Northeast Ohio.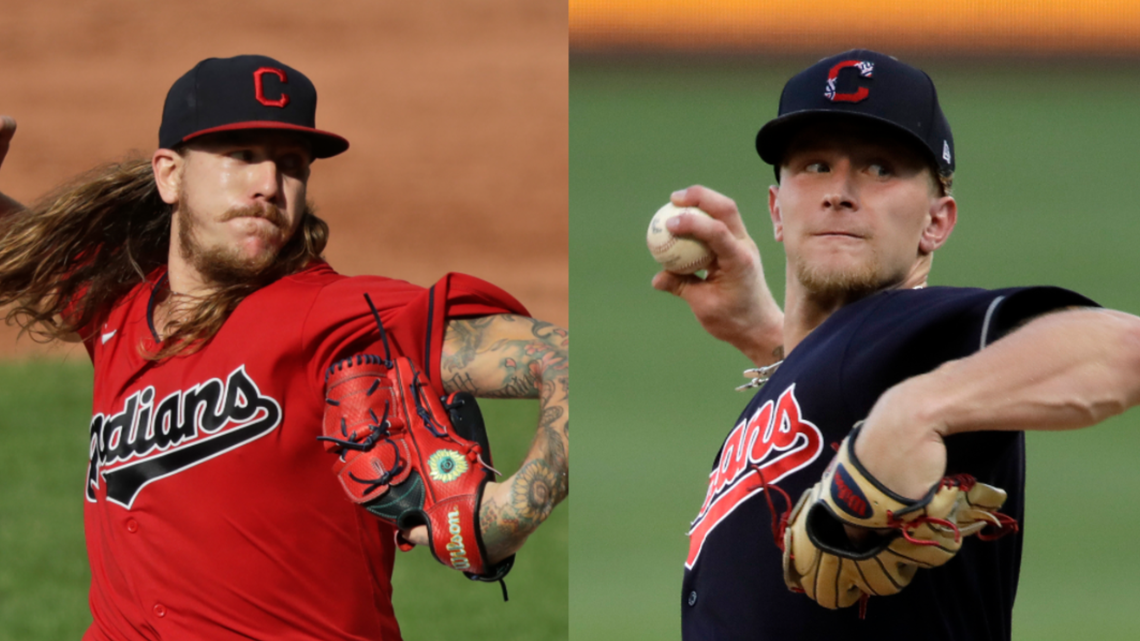 Both Clevinger and Plesac have since tested negative for COVID-19, but for the moment trust has still been lost with a significant portion of the Indians. Teammates were reportedly outraged the two would blatantly disregard safety measures even with outbreaks having occurred with the Miami Marlins and St. Louis Cardinals, especially with fellow starter Carlos Carrasco's immune system likely compromised after battling leukemia last year.
"They hurt us bad. They lied to us," Adam Plutko, who took Clevinger's place in the rotation, told reporters last week prior to the meeting. "They sat here, in front of you guys, and said things publicly that they didn't follow through on. It's gonna be up to them. It really is."
The decision to option the pitchers to Lake County could have significant financial impacts for both down the road: If Clevinger and Plesac remain optioned for 20 and 18 days, respectively, the Tribe will gain a year of exclusive control over each. This could have the most significant impact on Clevinger, who as of right now is due to become a free agent after 2022 and has been mentioned as a potential trade candidate for Cleveland.
Passan left open the possibility that the Indians could trade either Clevinger or Plesac before the Aug. 31 deadline, noting last year's deal that sent Trevor Bauer to Cincinnati even as the team was in contention. However, there doesn't seem to be any serious plans to do so at this time.
The Tribe will have to add a fifth starter on Saturday when they welcome the Tigers to Progressive Field, as a string of off days has allowed them to get by with just four for now. The leading candidate appears to be lefty Logan Allen, the highly-touted prospect acquired in last year's Bauer trade who was called up to help the bullpen when Clevinger and Plesac were in quarantine.