CLEVELAND — Why in the world would a team still considered a contender in the American League want to trade a two-time Cy Young Award winner?
Well, despite no longer being financially motivated to do so because of other deals that shed nearly $20 million off the payroll for 2019, the Cleveland Indians are reportedly back in the market exploring potential deals for ace pitcher Corey Kluber.
Here are three reasons why it makes sense for the Indians to trade Kluber before the start of Spring Training at Goodyear Ballpark in Arizona in February.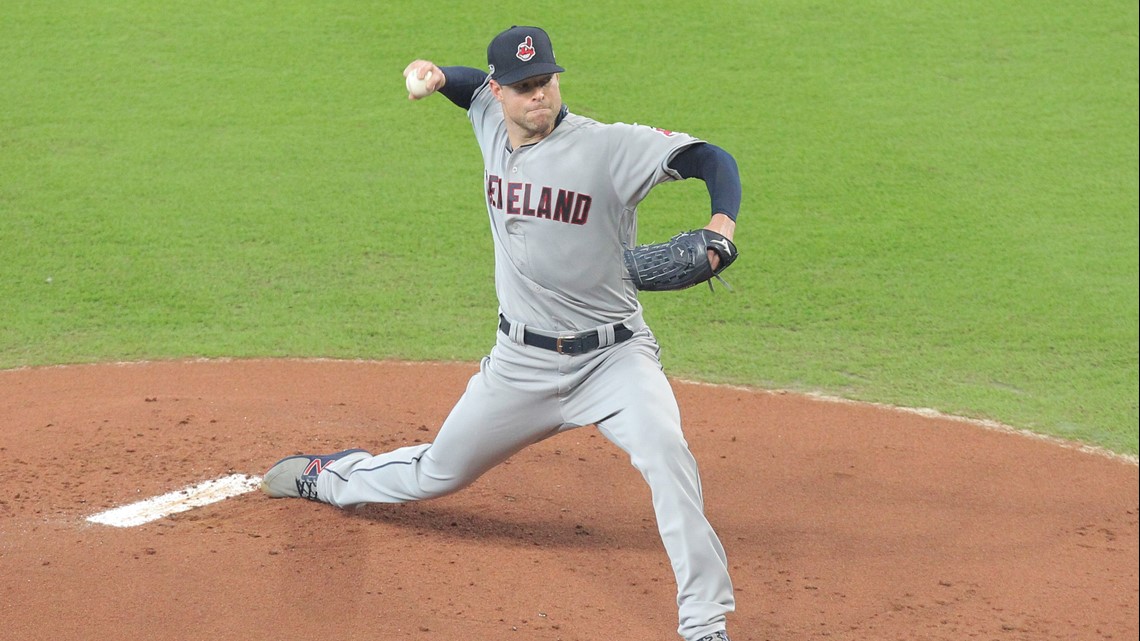 1. TAKE ADVANTAGE OF THIN MARKET
An already thin free-agent market for starting pitching has already gotten thinner as Nathan Eovaldi reupped with the Boston Red Sox and left-hander Patrick Corbin signed a six-year deal with the Washington Nationals.
Those two signings mean one-time Cy Young Award winner Dallas Kuechel is the only front-of-the-rotation starter still left on the free-agent market, and there are very few teams that will be able to give him the kind of contract he is looking to sign.
While sending away Kluber would be difficult, the starting rotation has an emerging ace, Trevor Bauer, in arbitration, solid No. 2 starter Carlos Carrasco on a team-friendly contract that was extended earlier in the offseason and young upstarts in Mike Clevinger and Shane Bieber who could fill out the third and fourth spots.
Also, Cody Anderson is working his way back from Tommy John Surgery, and in 2015, he posted a 7-3 mark with a 3.05 earned run average over 91.1 innings of work in 15 starts.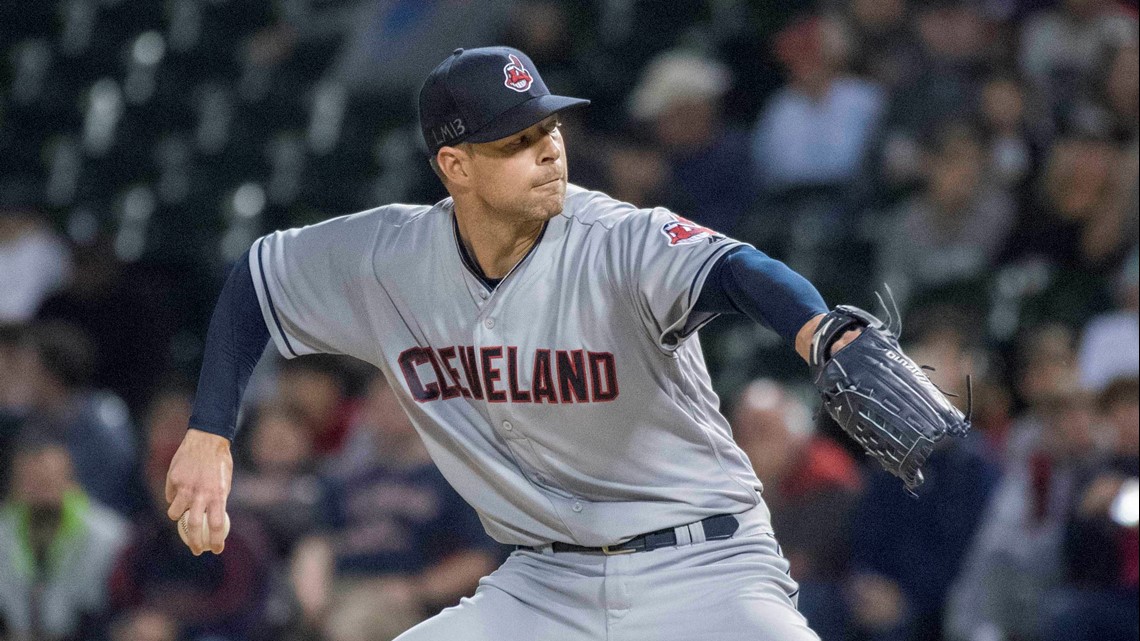 It is very rare for a pitcher of Kluber's pedigree to be made available by a contending team, but because of that, the Indians could negotiate with several teams.
In his 33 starts this season, Kluber (20-7) registered 222 strikeouts against just 34 walks, 179 hits and 69 earned runs allowed over 215.0 innings of work while anchoring a pitching staff that led the way to the Indians' third consecutive AL Central Division Championship.
Opposing batters hit just .223 against Kluber during the 2018 season.
Kluber is 96-55 with a 3.09 ERA in 201 games over eight seasons with the Indians.
Plus, Kluber's postseason numbers have been on a steep decline over the last two years (0-2, 10.64 ERA, seven home runs), and if the Indians were to make it to the postseason for the fourth straight year, another struggle would diminish the ace's value.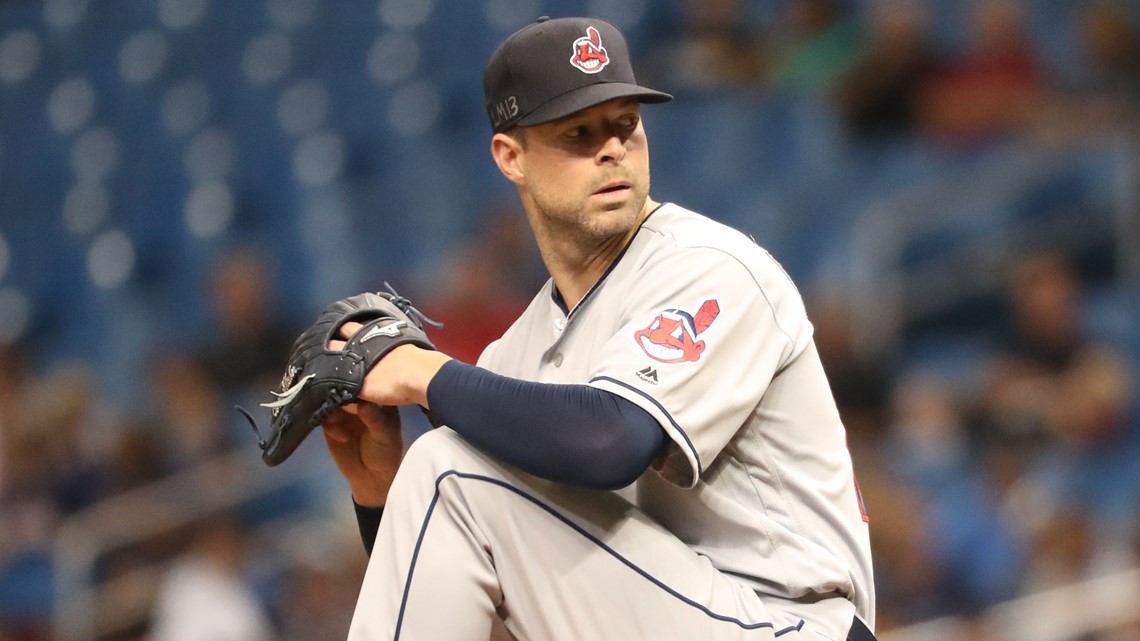 3. BOLSTER ROSTER FOR FUTURE
The Indians are extremely thin in the outfield with the departures of Michael Brantley (Houston Astros), Rajai Davis (New York Mets), Lonnie Chisenhall (Pittsburgh Pirates) and Brandon Guyer (free agent), plus the uncertainty of return from injuries for Bradley Zimmer (shoulder surgery) and Tyler Naquin (hip surgery).
By dealing away Kluber, who is due to make $17.2 million in 2019 and has club options for $17.5 and $18 million for 2020 and 2021, the Indians could bring back talent to fill the ailing outfield, or a potential hole at third base should they move Jose Ramirez to his more natural position of second.

It would make a lot of sense for the Indians to ask about a guy like Los Angeles Dodgers prospect Alex Verdugo as part of a package for Kluber because the 22-year old fills a need in center field and has some pop in his bat.
In 512 minor-league games, Verdugo has hit .309 with 116 doubles, 12 triples and 41 home runs, with 270 runs scored, 271 RBI and 171 walks against 247 strikeouts. With the Dodgers, Verdugo has eight extra-base hits and 24 overall in 100 at-bats.
Verdugo is under team control for 2019 and 2020, and then, has three years of arbitration (2021-2023) before hitting the free-agent market.