CLEVELAND — Shane Bieber is a 10-game winner with a sub 3.50 earned run average and the reigning MLB All-Star Game Most Valuable Player, and yet, the Cleveland Indians' starting pitcher still gets confused with a pop music star who shares his last name.
Prior to Saturday's victory over the Los Angeles Angels, Bieber tweeted a photo of his new Topps baseball card, and while his name was correct at the top of the card, he was identified as "Justin" Bieber in the two-sentence blurb about his career.
Bieber wrote "Nice" followed by a smiley face emoji and tagged Topps in his post.
Topps seemed to take things in stride, though, as they quoted a Justin Bieber song and said, "Is it too late to say sorry?"
Although the latest mistaken identity, it is far from the first time Bieber has been on the receiving end of some good-natured ribbing because of his famous last name.
Bieber knew that because he was the rookie of the staff in 2018, he would take a fair amount of grief from veteran teammates and opponents alike, especially because of his last name. With the obvious reference to Justin Bieber, the Indians pitcher learned on his very first day with the team that the ribbing would continue at the professional level.
"I remember my debut in Minnesota," Bieber told WKYC.com at TribeFest earlier this year. "I was like, 'Oh, man. I wonder what they're going to play because I've heard it all in college before. It's fun. I really do have fun with it. Some of his most recent songs are pretty catchy, so I enjoy it.
"My debut in Minnesota, things were going pretty well, and I ended up giving up a couple runs and getting taken out. They started to play, 'Is it too late to say, "Sorry?"' There's a lot of puns. He's come up with a lot of good baseball songs for pitchers."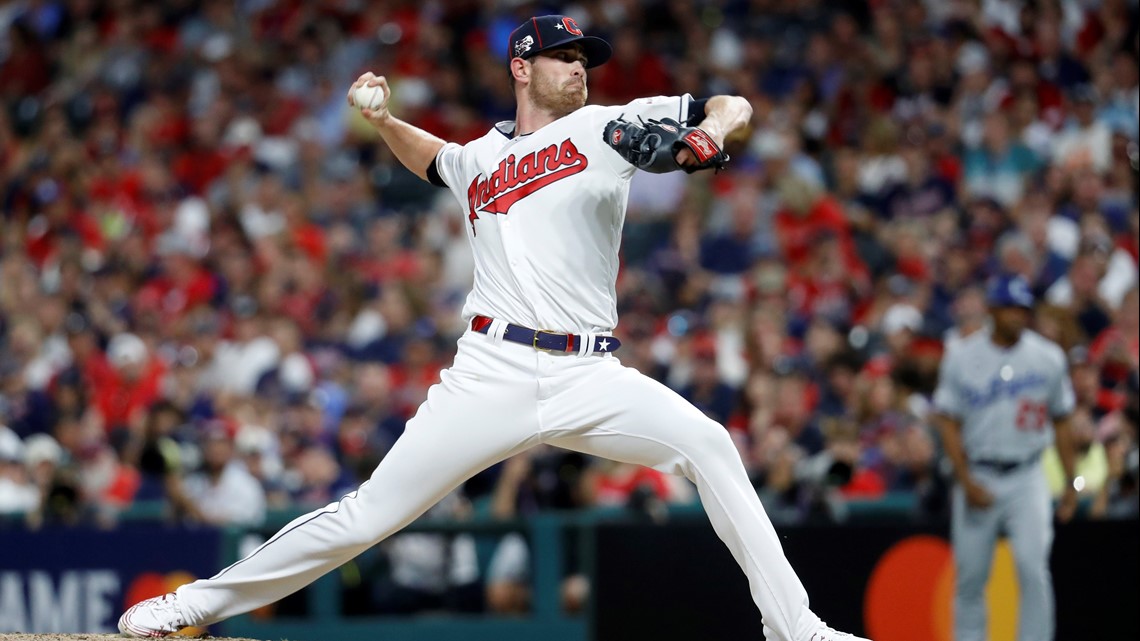 The ribbing was not limited to road games, as his teammates pulled a prank on him ahead of his first home start.
On the way to his first career victory over the Twins at Progressive Field on June 17, 2018, Bieber scattered 10 hits and allowed only one earned run over 5.2 innings of work against the American League Central Division rival.
But before Bieber threw a pitch, the reference to Justin Bieber appeared once more.
"They made me walk out to 'Baby' by Justin Bieber," he recalled. "That was not by choice. I don't know if you guys knew that, but I did not decide that. That was not my decision.
"Nobody's going to claim it, but was a group effort, I think. It was good. I actually had a pretty good start. Then, I had the pressure. I was like, 'Oh, shoot. Maybe I need to walk out to this every time, but I couldn't do it."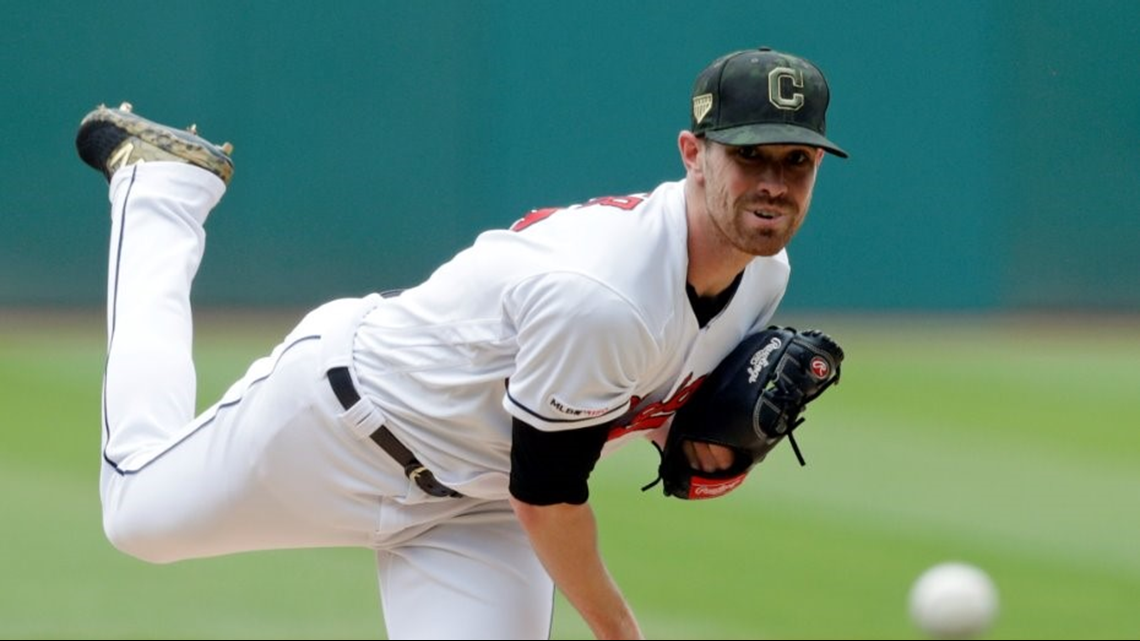 All kidding aside, Bieber has blossomed into one of the best young pitchers in the American League in only his second full season with the Indians.
Bieber has a 10-4 record with a 3.40 ERA over his 23 appearances, including 22 starts for the Indians in 2019. In 140.1 innings of work, Bieber has scattered 112 hits, 53 earned runs and 30 walks while amassing 174 strikeouts.
Bieber won MLB All-Star Game MVP honors after throwing a perfect fifth inning and striking out the side to preserve a 1-0 lead at the time. The American League extended its winning streak over the NL with a 4-3 win at Progressive Field on July 9.