Don't expect the trade rumors regarding Lindor to die down anytime soon.
Given that the 25-year-old Lindor only has two years remaining on his deal and the lack of progress between himself and the Indians on a long term extension, many have begun to believe that it's not a matter of "if" but "when" Cleveland will trade its franchise player. And if the Indians are interested in maximizing their return for Lindor, "when" could be as early as this offseason, as his value will likely only diminish the closer he gets to free agency in 2021.
As for what sort of return trading Lindor could bring back for Cleveland, that remains unclear. But it's a safe bet that the Indians wouldn't trade their biggest star without bringing back at least another organization's top prospect -- and that would likely only be the starting point.
With that in mind, let's take a look at the top prospects -- as well some of the big league-ready players -- that the teams the Indians could be dealing with might dangle should Cleveland opt to trade Lindor, be it now or later.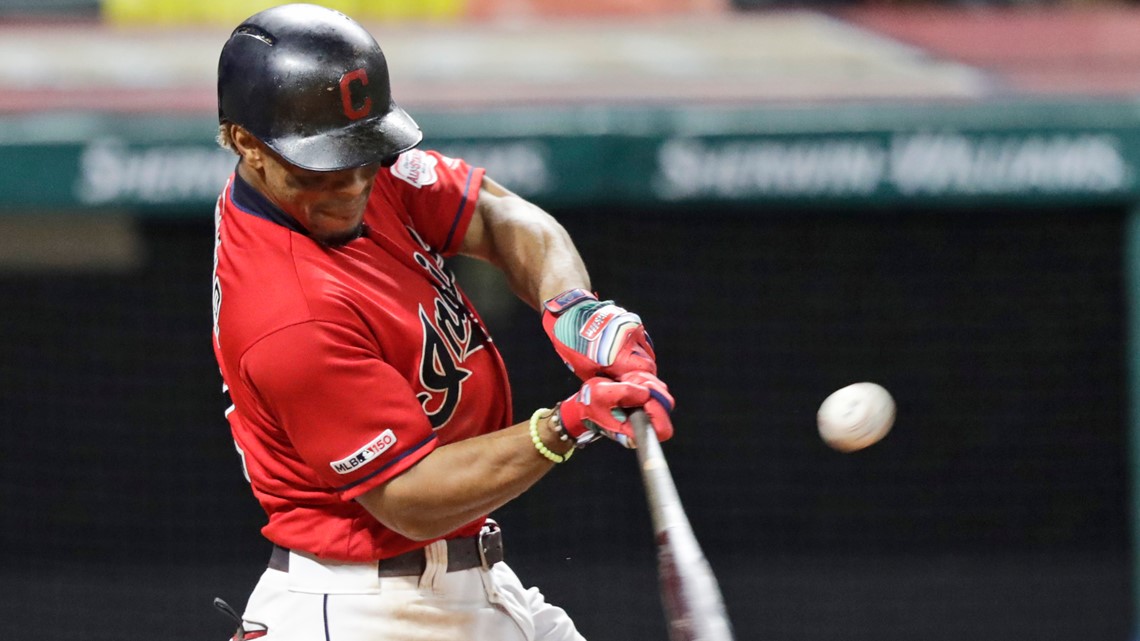 Los Angeles Dodgers
Top position prospect: INF Gavin Lux
The second-ranked prospect in all of baseball according to MLB.com, Gavin Lux might be the best prospect Cleveland could acquire should it deal away Lindor. A 21-year-old left-handed hitter capable of playing either shortstop or second base, Lux is a potential five-tool player who could combine with the Indians current top prospect, third baseman Nolan Jones, to give Cleveland one of the most talented young infields in all of baseball
Top pitching prospect: RHP Dustin May
While the Dodgers resisted trading Dustin May when they acquire Manny Machado in 2018, they may not be able to do the same if they're going to get Lindor. A 6-foot-6 right-hander who has already mastered four pitches and made 14 Major League appearances, May ranks as the No. 32 prospect in all of baseball and could be ready to join a big league rotation as early as 2020.
Big league help: SS Corey Seager
Should the Indians trade Lindor, they'll find themselves in immediate need of a new shortstop and could do worse than taking back Corey Seager from the Dodgers. A 2-time All-Star and former MVP finalist, the 25-year-old Seager enjoyed a productive 2019 season (.272 batting average, 19 home runs, 4.0 WAR) and still possesses two years of arbitration, which could allow Cleveland to flip him a year from now.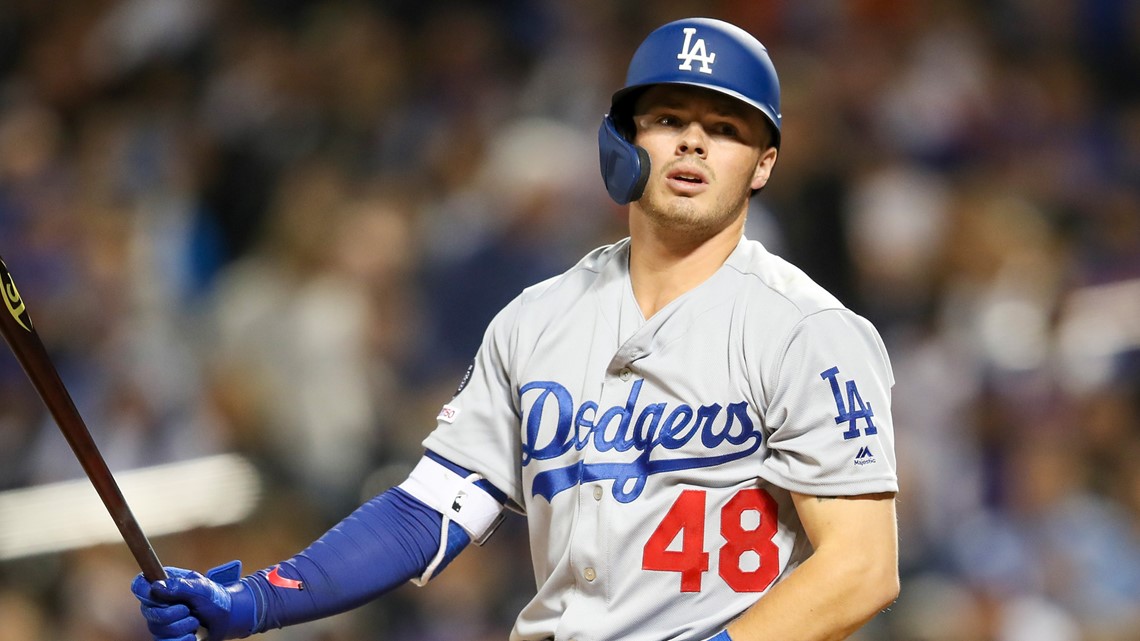 New York Yankees
Top position prospect: OF Jasson Dominguez
At just 16-years-old, Jasson Dominguez is still a ways away from making his MLB debut but could ultimately be worth the wait. That's why the Yankees spent the bulk of their $5.4 million international bonus pool to sign the switch-hitting outfielder, who currently ranks as the No. 66 prospect in all of baseball.
Given Dominguez's age, it's hard to imagine him being the only top prospect Cleveland would take back should it trade Lindor -- to another American League roster no less. As a result, it would make sense for the Indians to also inquire about outfielder Estevan Florial (No. 82 overall) and catcher Anthony Seigler (No. 8 in Yankees organization).
Top pitching prospect: RHP Deivi Garcia
Poised to make his big league debut as early as 2020, Deivi Garcia ranks as the Yankees' top prospect and the No. 62 prospect in all of baseball. The 20-year-old right-hander is considered one of the more polished pitching prospects and lays claim to a high-spin curveball and fastball capable of reaching the mid-upper 90s.
Big league help: INF Gleyber Torres
While it's unlikely the Yankees would be willing to part with a 23-year-old who made All-Star appearances in each of his first two Major League seasons, the Indians shouldn't be shy about what they ask for in return for a player of Lindor's caliber. Plus, given that New York lacks the top end prospects that a team like the Dodgers possesses, perhaps making Gleyber Torres the centerpiece of their package might be the only chance the Yankees have at landing Lindor.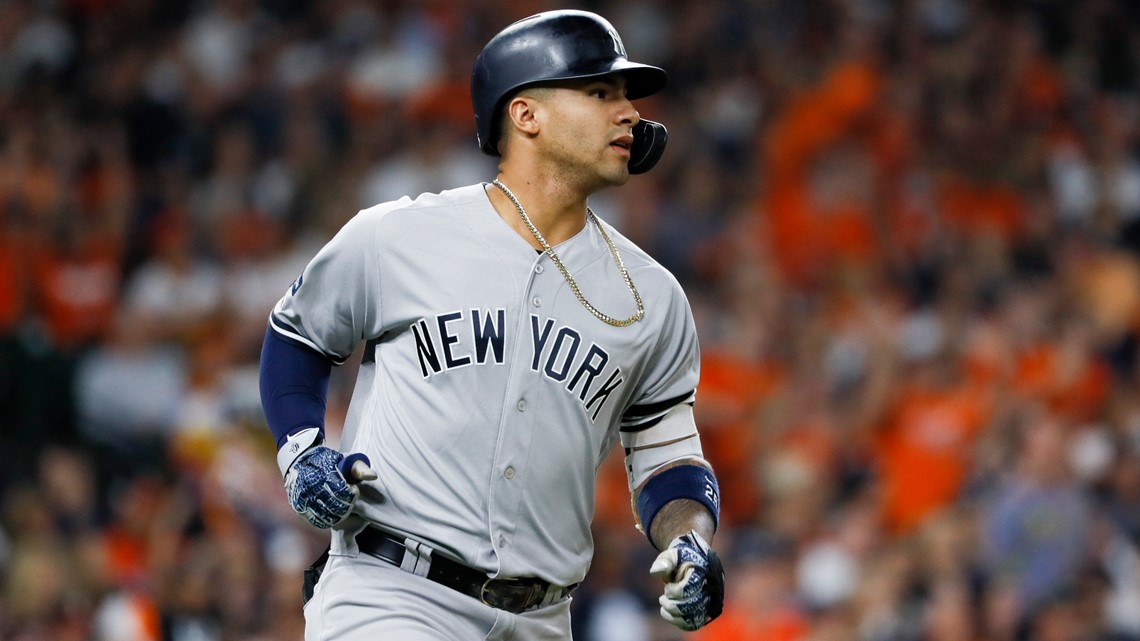 Philadelphia Phillies
Top position prospect: 3B/1B Alec Bohm
The No. 3 pick of the 2018 MLB Draft and No. 34 prospect in all of baseball, Alec Bohm is a well-rounded player capable of hitting for both average and power. And while the 23-year-old right-hander is currently playing third base in the Phillies organization, he possesses the size (6-foot-5) and hitting prowess to also serve as either a first baseman or designated hitter.
Top pitching prospect: RHP Spencer Howard
The No. 2 prospect in the Phillies' organization and No. 88 prospect in all of baseball, right-hander Spencer Howard is a former second-round pick. Laying claim to a fastball capable of reaching the high-90s, the 23-year-old possesses the type of raw pitching talent that has come to thrive in the Indians organization.
Big league help: OF Jay Bruce
Jay Bruce seemed to enjoy his half-season stint in Cleveland in 2017 -- albeit, not so much that he was willing to stay. Nevertheless, his presence in the clubhouse and versatility in the lineup could be a positive for the Indians, should Philadelphia be willing to pay a significant portion of the $13 million remaining on his contract in 2020.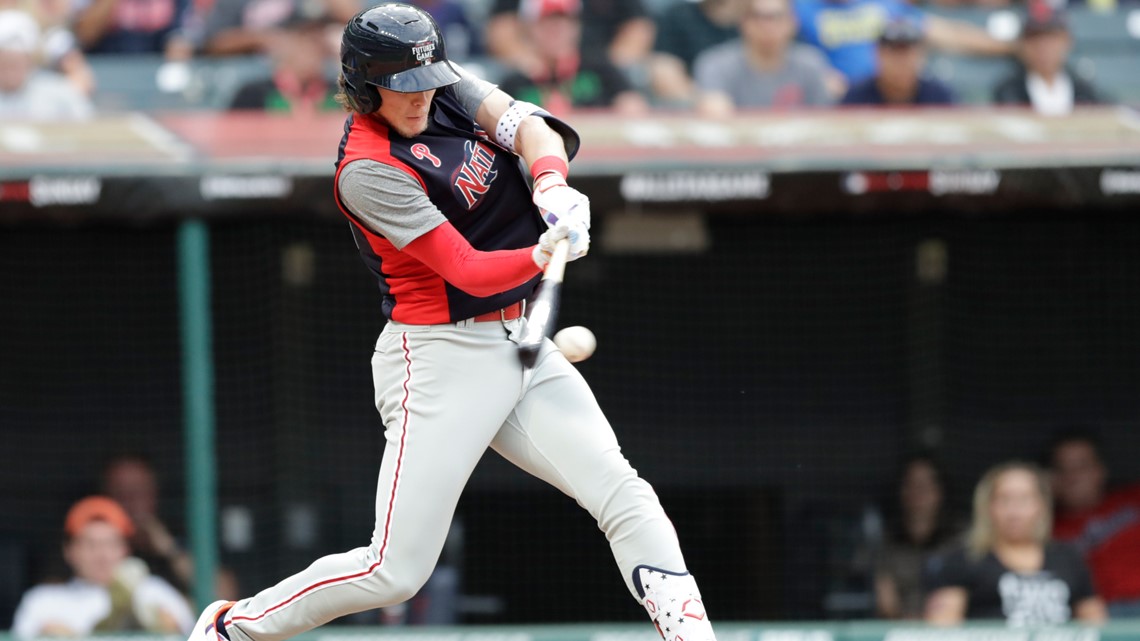 Chicago Cubs
Top position prospect: SS Nico Hoerner
The No. 24 pick of the 2018 MLB Draft, Nico Hoerner appears poised to make his MLB debut sooner rather than later. Ranked as the No. 47 prospect in all of baseball, the 22-year-old right-hander appeared in 70 games at the Double-A level last season, hitting for a .284 average (.743 OPS) to go along with 3 home runs and 22 RBIs.
In addition to Hoener, Chicago also possesses 20-year-old catcher Miguel Amaya, who ranks as baseball's No. 90 overall prospect and the No. 8 prospect at his position.
Top pitching prospect: LHP Brailyn Marquez
At 20-years-old, Brailyn Marquez is likely a year -- or more -- away from making his Major League debut, but possesses the potential to be the prominent left-handed pitcher the Indians organization seems to be lacking. Although he's yet to advance past the Class-A level, his raw skill and versatility could be appealing to Cleveland, which has had a habit of making the most of its pitching talent.
Big league help: C Willson Contreras
It's unlikely the Cubs would be willing to part ways with a 2-time All-Star catcher who still has three years of team control remaining, but nevertheless, the Indians would be wise to push for Willson Contreras. Plus, given Chicago's lack of top end prospects, it may not be able to acquire an established star like Lindor without parting ways with one of its own.