But as the calendar prepares to turn to June and the Indians' season having been anything but royal to this point, mere name tags may be more appropriate for Cleveland's collection of arms.
With Corey Kluber and Mike Clevinger both on the Injured List and the team currently in the midst of a 29 games in 31 days stretch, the Indians have seen their pitching depth tested far more than they ever could have imagined it would have been at this point in the season. And with Cleveland in need of a spot start against the Boston Red Sox on Tuesday night, it will now be Zach Plesac's turn to tow the rubber for the Tribe, in what will double as his Major League debut.
As opposed to some of the Indians' other new starters -- Jefry Rodriguez, Adam Plutko and Cody Anderson to name a few -- Plesac currently finds himself in the midst of a rapid rise. With that in mind, here are three things to know about the 24-year-old before his Major League debut.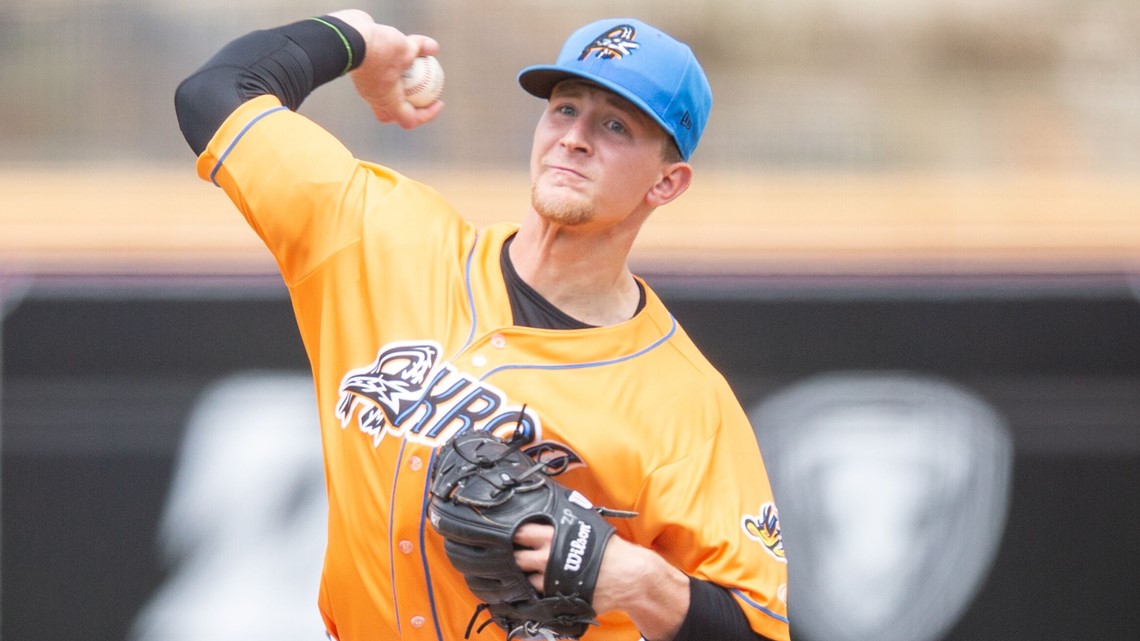 Fast track
If it seems like Plesac is coming from out of nowhere, that's probably because in many ways, he is.
Selected by the Indians in the 12th round of the 2016 MLB Draft, the right-hander began his professional career in 2017 as a member of the Class A Short Season Mahoning Valley Scrappers and later, the Class A Lake County Captains. Appearing in a total of 14 games (13 starts) between the two teams, Plesac amassed a 1-2 record, 2.47 ERA and 50 strikeouts.
In 2018, Plesac took on a fuller workload, posting an 11-6 record, 3.79 ERA and 132 strikeouts in 26 combined starts with the Class A Advanced Lynchburg Hillcats and Double-A Akron RubberDucks. After tallying a 3-1 record in his four starts with the RubberDucks, Plesac began his 2019 season back in Akron, although his stay in the Rubber City wouldn't last long.
Through the first two months of the 2019 season, there hasn't been a more impressive player in the Indians' Minor League system than Plesac, who totaling a 1-1 record, 0.96 ERA and 34 strikeouts in six starts with the RubberDucks. Plesac's strong start led to a May 11 promotion to Triple-A Columbus, where he continued to shine with a 3-0 record, 2.25 ERA and 22 strikeouts.
As recently as two weeks ago, Plesac likely would have found himself behind the likes of Shao-Ching Chiang, Asher Wojciechowski and Michael Peoples in Cleveland's pecking order of potential pitching call-ups. But his start to the season has been too strong to ignore, which is why he'll be making his big league debut at Fenway Park on Tuesday.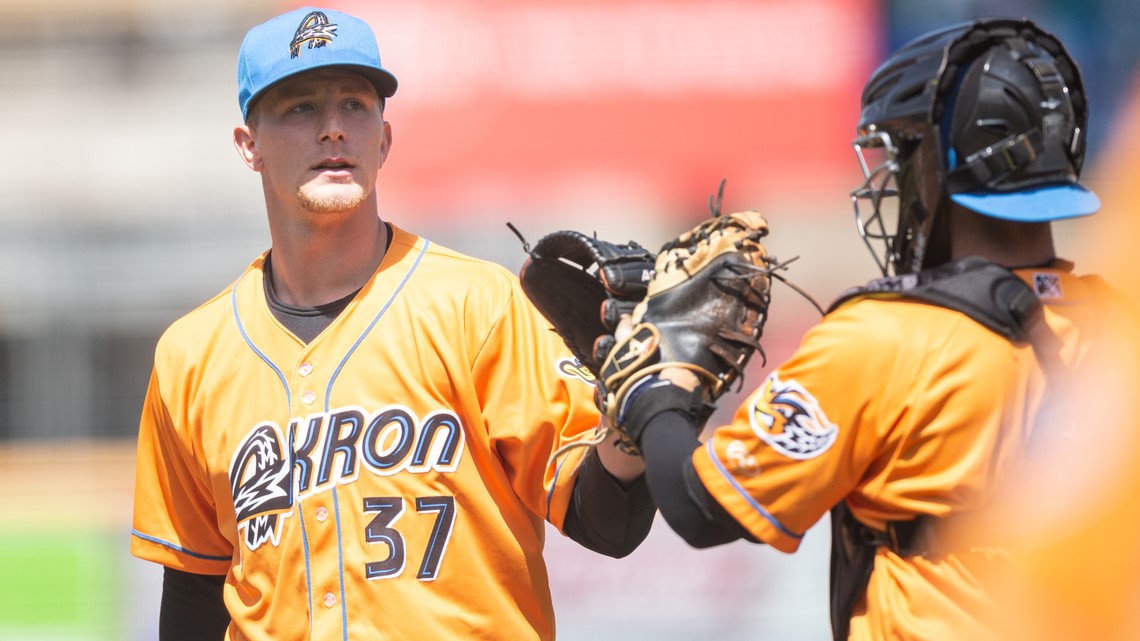 Family business
While Tuesday will mark his own MLB debut, Plesac is no stranger to pro baseball. In fact, it's basically in his blood.
His father, Joe Plesac was a righthanded pitcher, who the San Diego Padres selected in the second round of the 1982 MLB Draft. The elder Plesac would go on to spend the entirety of his six-year professional career in the minor leagues, totaling a 19-31 record and 6.18 ERA in 131 games.
More notably, Zach's uncle, Dan Plesac, enjoyed an 18-year Major League career, which included stints with the Milwaukee Brewers, Chicago Cubs, Pittsburgh Pirates, Toronto Blue Jays, Arizona Diamondbacks and Philadelphia Phillies. A left-handed pitcher, Dan earned three All-Star appearances, amassing a career 65-71 record, 3.64 ERA and 1,041 strikeouts.
Beginning on Tuesday, Zach will have an opportunity to add to his family's big league legacy.
Hoosier State
Prior to being drafted by the Indians three years ago, Plesac was one of the state of Indiana's most accomplished players -- at multiple levels.
Following a standout career at Crown Point High School, where he was named The Times Baseball Player of the Year, Plesac opted to spend his college career at Ball State. It didn't take long for him to make an impact in Muncie, either, as he was named the Collegiate Baseball Newspaper Freshman Pitcher of the Year after posting a 12-2 record, 2.11 ERA and six saves in his debut season.
Also named to the American Baseball Coaches Association/Rawlings All-Midwest Region Team, a National Collegiate Baseball Writers Association Freshman All-American, a Louisville Slugger Third Team All-American, the Mid-American Conference Freshman Pitcher of the Year and a Collegiate Baseball Freshman All-American, Plesac went on to tally a 5–5 record with a 3.27 ERA in 16 starts as a sophomore, en route to being named second-team All-MAC. In 2016, he posted a 3-2 record and 4.25 ERA in 11 games before undergoing Tommy John surgery in the same year he would ultimately be drafted.