CLEVELAND -- There were plenty of tears shed at the Cleveland Indians' exit interviews. And not just because the team was 24 hours removed from having been swept out of the playoffs by the Houston Astros.
With several key players facing free agency, the Indians are well aware their roster won't look the same when the team reports for Spring Training early next year. Between Michael Brantley, Andrew Miller, Cody Allen, Melky Cabrera and Josh Donaldson, Cleveland could be losing as many as three starters from its American League Division Series lineup, as well as two relievers who played prominent roles in the team's bullpen for the past few years.
Factor in the uncertain future of Jason Kipnis -- who the team reportedly nearly dealt last offseason -- and the Indians appear to be arriving at a crossroads of sorts. Make no mistake, the team's championship window very much remains open. But a changing of the guard appears to be underway inside the Indians clubhouse with the departures of multiple key veterans seemingly inevitable.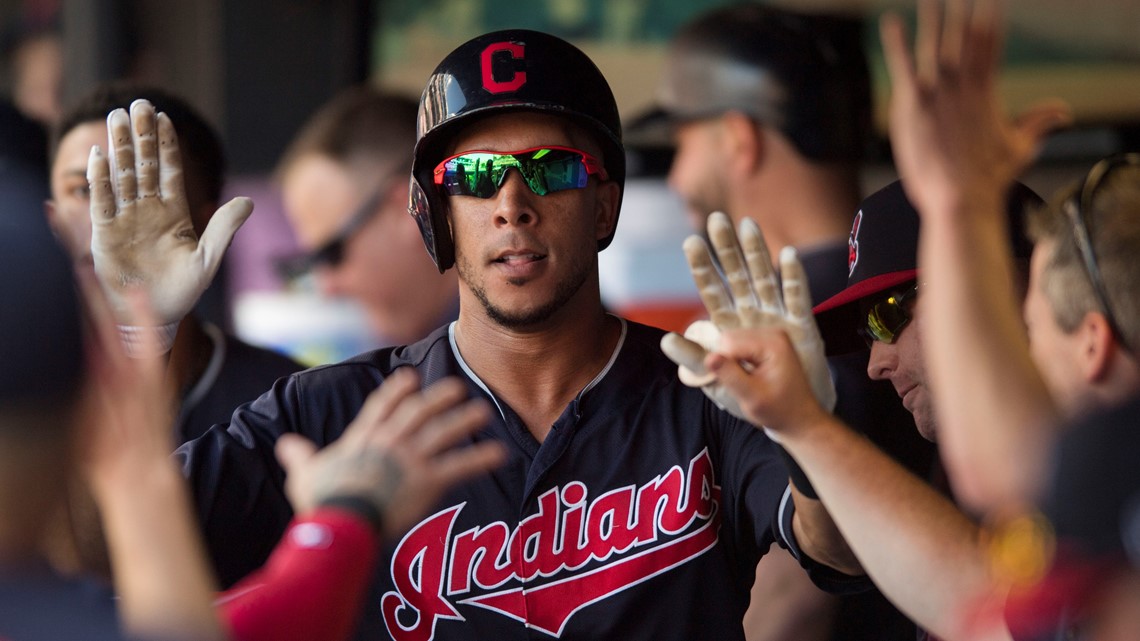 "Yesterday was a tough day," Indians president Chris Antonetti said, referring to the team's Tuesday exit interviews. "There were a lot of tears. I think partly because of uncertainty and we don't know exactly what the future will hold, but I think because of how special the group of players who can be free agents are. They all have made huge contributions to our team."
In particular, Brantley, Allen, Miller -- as well as Josh Tomlin -- each played prominent roles in the Indians' rise to five straight winning seasons and three consecutive American League Central Division titles under manager Terry Francona. In the case of Brantley, Cleveland could be on the verge of losing its longest-tenured player -- a departure that currently appears likely given the financial dynamics of the small-market Indians.
As noted by MLB.com's Jordan Bastian, money for roster upgrades will likely be tight for Cleveland this offseason. Between contract raises ($17 million) and arbitration (projected at $33 million), any money coming off the Indians' books in free agency will essentially be offset by players already under contract with the team.

As a result, re-signing a 3-time All-Star like Brantley, who is coming off a season in which he hit a team-high .309 average to go along with 17 home runs, simply doesn't seem likely. That appears to have been understood during the team's exit meetings and in the way Francona addressed what Brantley has meant to his team.
"It's hard because he's so special," Francona said. "You can write whatever good stuff you want and put my name next to it, talking about [Brantley]. He's just what you're looking for. He's one of the very best teammates, he's a hard, diligent worker. He cares about doing the right thing and he looks out for his teammates."
As their press conference progressed, it became clear that Francona and Antonetti hold fellow free agents such as Allen, Miller and even Josh Tomlin in similar regard. This era of Indians might not be over -- but it's definitely about to look a lot different.
"It hurts. It hurts so bad," Francona said of the team's season-ending defeat. "But we're healthy as an organization. And one of these years, we feel like we're going to break through. We haven't been able to do it, and it hurts. But I still think we're positioned to give ourselves a chance moving forward."