CLEVELAND — It was just over three years ago that Cleveland Cavaliers guard J.R. Smith became a beloved Cleveland icon as he paraded through the streets of the city without a shirt.
The Cavaliers had just won the 2016 NBA Finals in a historic 3-1 comeback against the Golden State Warriors. This time, it was "Cleveland against the world" as Smith participated in the MLB All-Star Celebrity Softball Game at Progressive Field.
RELATED: $wing away: All-Star Home Run Derby offers $1 million prize
Paying homage to his shirtless streak from Summer '16, Smith made sure to remove his jersey prior to his first at-bat Sunday. He followed with an RBI double to left field and eventually trotted around to score.
Smith spent much of the Cavaliers' 2016 celebration shirtless, starting with their postgame party in Vegas the night of the championship and continuing through the victory parade three days later.
The Cavaliers and Smith agreed to delay the date on his contract guarantee from June 30 to Aug. 1.
Photos: 2019 MLB All-Star Celebrity Softball Game in Cleveland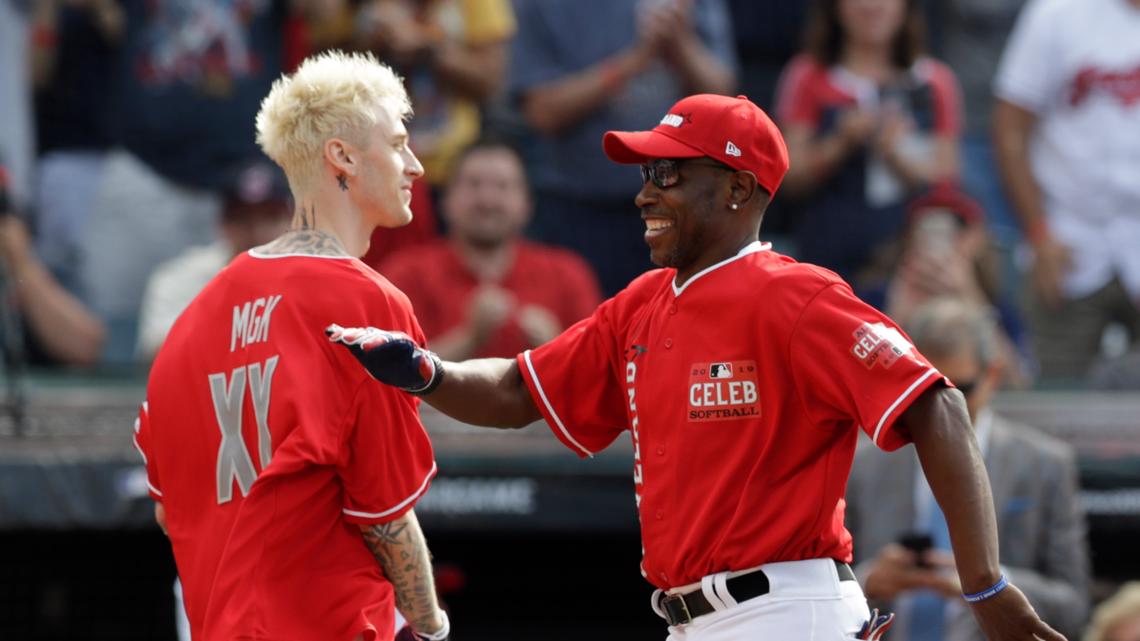 RELATED: Report: J.R. Smith expected to land with Los Angeles Lakers after parting ways with Cleveland Cavaliers