CLEVELAND — With the 2019 MLB All-Star Game set for Tuesday at Progressive Field, the city of Cleveland and MLB are going all out for fans.
PLAY BALL Park, an interactive fan fest, opens Friday at the Huntington Convention Center for five days of baseball fun.
A ceremonial first pitch was held at 9:30 a.m. to get things started.
PLAY BALL Park features outdoor and indoor activities, from concerts to virtual reality experiences and ziplines. The indoor portion requires admission, while the outside events are free to the public.
PHOTOS | Sneak peek inside PLAY BALL Park
Photos: Sneak peek of MLB PLAY BALL Park in Huntington Convention Center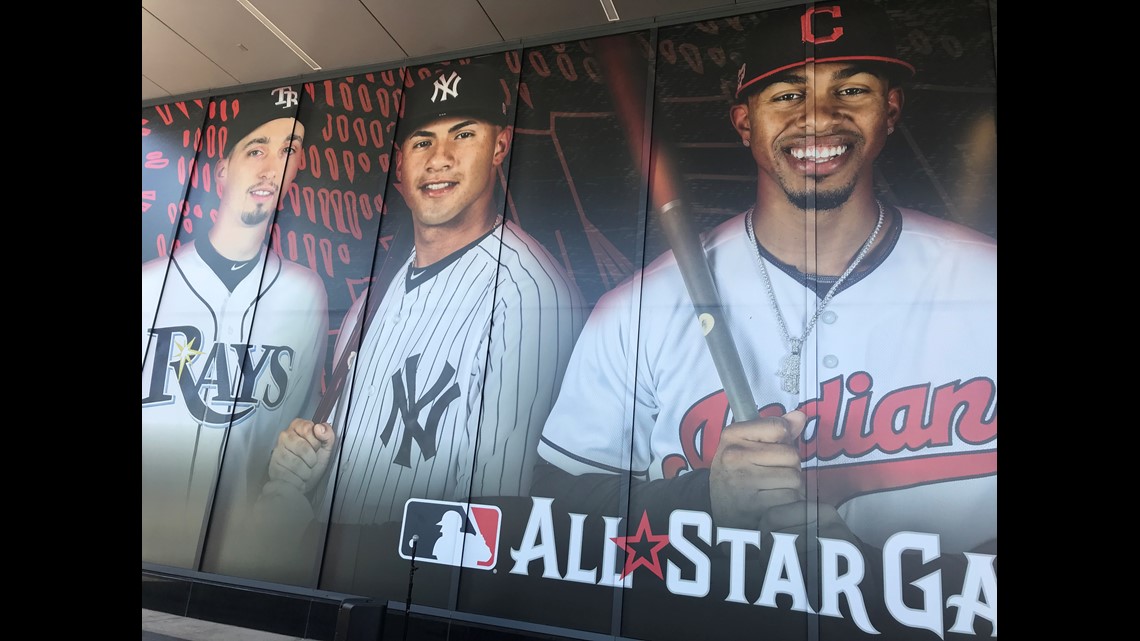 Highlights of PLAY BALL Park include appearances and autograph opportunities by MLB stars and legends, the VR Home Run Derby, Topps trading cards and the T-Mobile zipline.
GUIDE | Everything you need to know for 2019 MLB All-Star Week
Outside, fans will find a DJ playing MLB players' walk-up songs, the All-Star Stage, the zipline, batting cages and pitching lanes where baseball and softball pros will be offering tips to future stars. Performances by Twenty One Pilots and The Killers will take place outside Friday and Saturday nights.
RELATED | Twenty One Pilots, The Killers to headline free concerts during Cleveland MLB-All Star week
Exhibits honoring the Negro Leagues, women in baseball and MLB trophies will be on display, and fans can purchase all their officially licensed All-Star merchandise inside the convention center.
HOURS:
Friday: 10 a.m. to 4 p.m.
Saturday: 10 a.m. to 4 p.m.
Sunday: 10 a.m. to 8 p.m.
Monday: 10 a.m. to 8 p.m.
Tuesday: 10 a.m. to 6 p.m.
ADMISSION:
Adults: $25
Children 2-12: $18
Seniors (65+): $18
2 and under: Free
College: $20
Military: $20
Click here to buy.
MORE | These Cleveland bars are approved to stay open until 4 a.m. during MLB All-Star week