CLEVELAND — Simone Biles says the best is yet to come.
The Olympic gold medalist has been training for the 2020 games, but took a break from the serious stuff Sunday to play in the MLB All-Star Celebrity Softball Game.
The Columbus area native played for Team Cleveland in the "Cleveland vs. the World" themed softball game, alongside the likes of Cleveland natives Travis Kelce and Machine Gun Kelly.
Despite not having much baseball or softball experience, Biles said she feels like she can hold her own in most athletic competitions. She also said she feels like she's a better athlete now than she was during the Rio Olympics in 2016. The 22-year-old won four gold medals and one bronze that year.
RELATED: J.R. Smith at MLB All-Star Celebrity Softball Game: This isn't farewell to Cleveland
"Better than before," Biles told the media prior to Sunday's softball game. "Every four years, they revamp the code of points, so we don't really have a choice but to become better.
"I really thought I was at the peak of my career until I came back, and I didn't know how I was going to top it," she added. "Everybody always says, you'll never be able to surpass what you've done before, and that was always in the back of my mind, but once I came back, I was pretty determined."
Biles says the Tokyo games in 2020 will be her last, having previously stated that her body is "falling apart." She took about a year and a half off following the Rio games, but reiterates that her body is still being pushed to its limits.
"But you have to cherish every moment because one day, you won't be able to do this sport anymore," she said.
Photos: 2019 MLB All-Star Celebrity Softball Game in Cleveland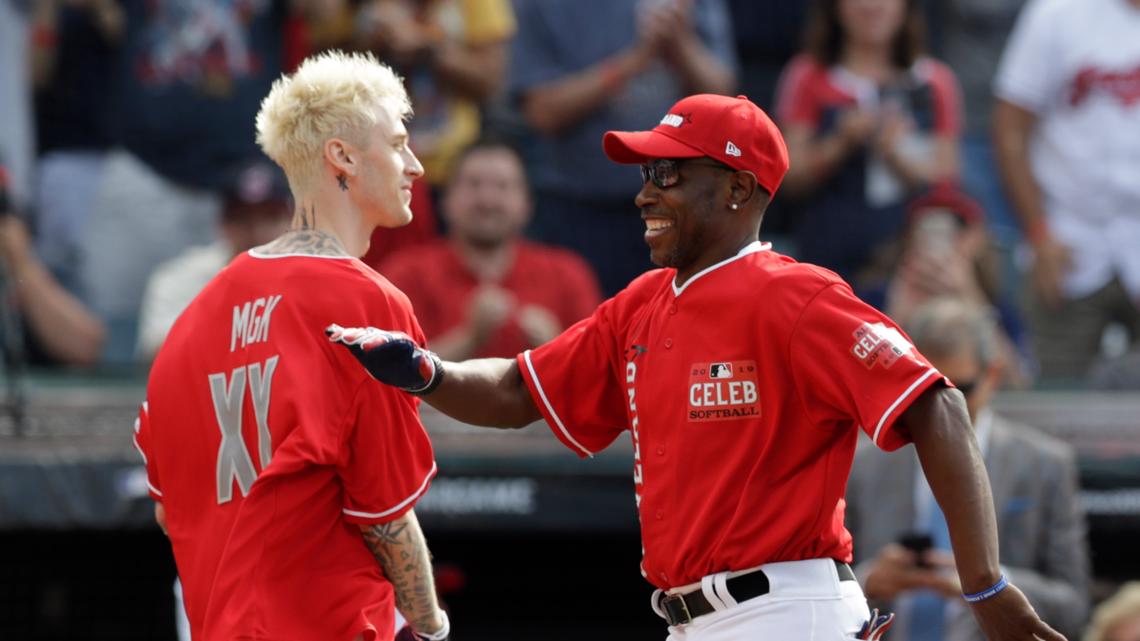 RELATED: Drew Carey marvels at Cleveland's growth during MLB Celebrity Softball Game