CLEVELAND — For the first time in two years, Major League Baseball's All-Star Game is returning, which means fans will once again have an opportunity to select the players they most want to see in the Midsummer Classic.
The online ballot for the game went live at noon, with supporters being able to vote for the starters at eight fielding positions (except pitcher) plus designated hitter in the American League. Phase 1 will end on June 24, and the top three players at each position will head to a final vote to determine the game's starters.
Nine Indians players are on the AL ballot again this year:
Josh Naylor (1B)
Cesar Hernandez (2B)
José Ramírez (3B)
Andrés Giménez (SS)
Roberto Pérez (C)
Jordan Luplow (OF)
Amed Rosario (OF)
Eddie Rosario (OF)
Franmil Reyes (DH)
Of those options, Ramírez seems to be the most viable, with 13 home runs and 37 runs scored through 54 games. The 28-year-old has two prior All-Star appearances, starting for the AL at third base in both 2017 and '18.
As for the other eight, their chances of election appear slim. Reyes would've been a decent candidate at DH, but is currently rehabbing a strained oblique that will keep him out for an extended period of time. Pérez and Luplow are also on the injured list, while Giménez is in the minor leagues after being sent down last month.
The Indians do have a wide array of pitchers up for consideration, including starters Shane Bieber and Aaron Civale along with relievers Emmanuel Clase and Bryan Shaw. Players, coaches, and MLB will go about selecting the pitchers and reserves for the game.
The last All-Star Game was played in 2019 at Cleveland's Progressive Field, with the Tribe's Carlos Santana starting at first base and Bieber eventually winning MVP honors. The 2020 contest was scheduled to be held at Dodger Stadium in Los Angeles, but was canceled on account of the COVID-19 pandemic.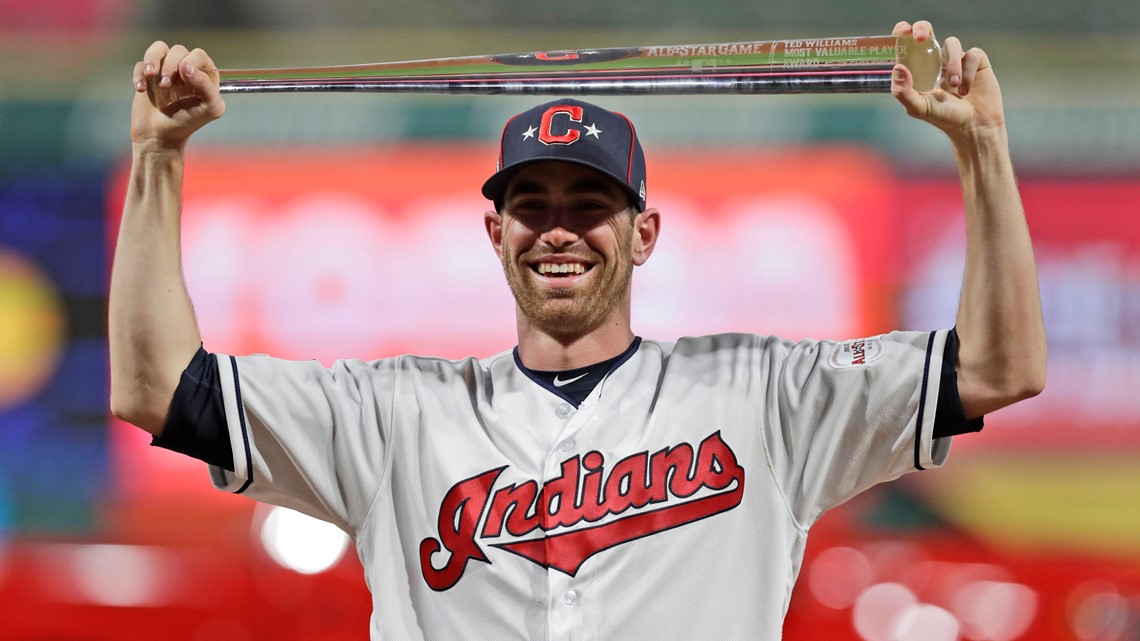 The "final three" at each position will be revealed on June 27 and the last round of voting will begin at noon the next day. On July 1, the starters will be revealed, followed by the pitchers and reserves three days later.
Fans can vote up to five times a day per email address on MLB.com during the initial phase. Once the second phase begins, vote totals were not carry over, and only one ballot per day will be allowed.
The 2021 MLB All-Star Game will take place July 13 from Coors Field in Denver. It had originally been slated for Atlanta, but was moved to Denver after the Georgia legislature approved a controversial new voting law.