CLEVELAND — The Ohio Athletic Conference is just over three weeks away from kicking off an unprecedented spring football season and for 13-time National Champion Mount Union, it's back to business on the gridiron.
The Purple Raiders held their first practice of 2021 this week and first-year head coach Geoff Dartt joined 3News Sports Anchor and reporter Nick Camino to talk about the upcoming season, the difficulties the team dealt with in the fall, taking over a historic program and much more.
Dartt is only the fourth head coach since 1962 for the Mount Union football program and takes the reigns from Vince and Hall of Famer Larry Kehres who helped guide the Purple Raiders to 13 National Championships in Division III and 30 conference titles.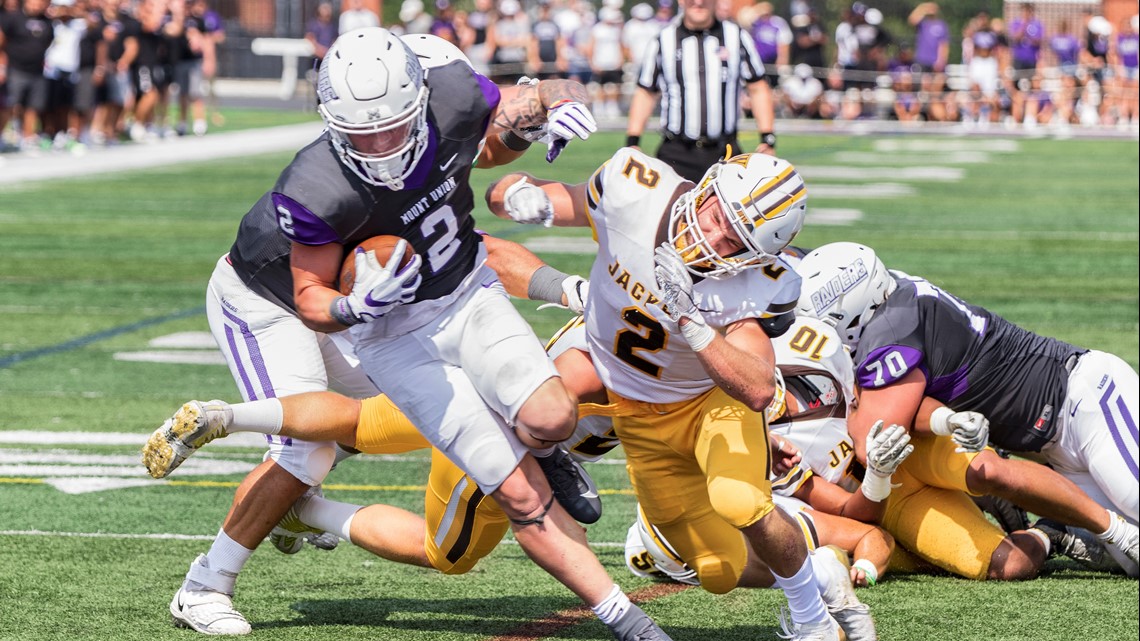 Mount Union has been to the playoffs 31 times in Division III and holds a record of 101-18 in the postseason.
Dartt spent seven years as an assistant coach for the Purple Raiders and five of those years as offensive coordinator. In that time, Dartt's offense has led the nation in nine different statistical categories including leading the nation in scoring three times – most recently in the 2019 season.
Dartt was also part of three national championship teams as a player (2002, 2005, 2006) and was an All-Ohio Athletic Conference selection in 2007.
The Ohio Athletic Conference has put together a spring football schedule after the fall season was postponed due to COVID-19. Teams will play five games with the season kicking off in March.