CLEVELAND — With just less than five minutes remaining in the fourth quarter of the Cleveland Cavaliers' matchup with the Miami Heat on Monday night, Kevin Porter Jr. hit a stepback 3-pointer over Kendrick Nunn to tie the game at 104.
It was perhaps the biggest grin any Cavs player has worn at Rocket Mortgage FieldHouse this season. And the smiles didn't stop there.
Less than a minute later, the 19-year-old hit another a 3-pointer -- this one over Duncan Robinson -- fully overcoming what had once been a 22-point lead for the Heat. By night's end, Porter had scored a career-high 30 points, leading Cleveland to a 125-119 overtime victory.
"It's just a blessing to have everyone rolling on your back," Porter told reporters after the game. "Our crowd is one of the best. When I hit that second [3-pointer], you could see the whole momentum -- like everything was just in our playing field. That definitely shifted the whole game. I feel like there's going to be more times where I've got to do that down the stretch and I've gotta take it upon myself sometimes to make that play and be the playmaker."
As it's currently constructed, there's no one better suited on the Cavs' roster to do just that.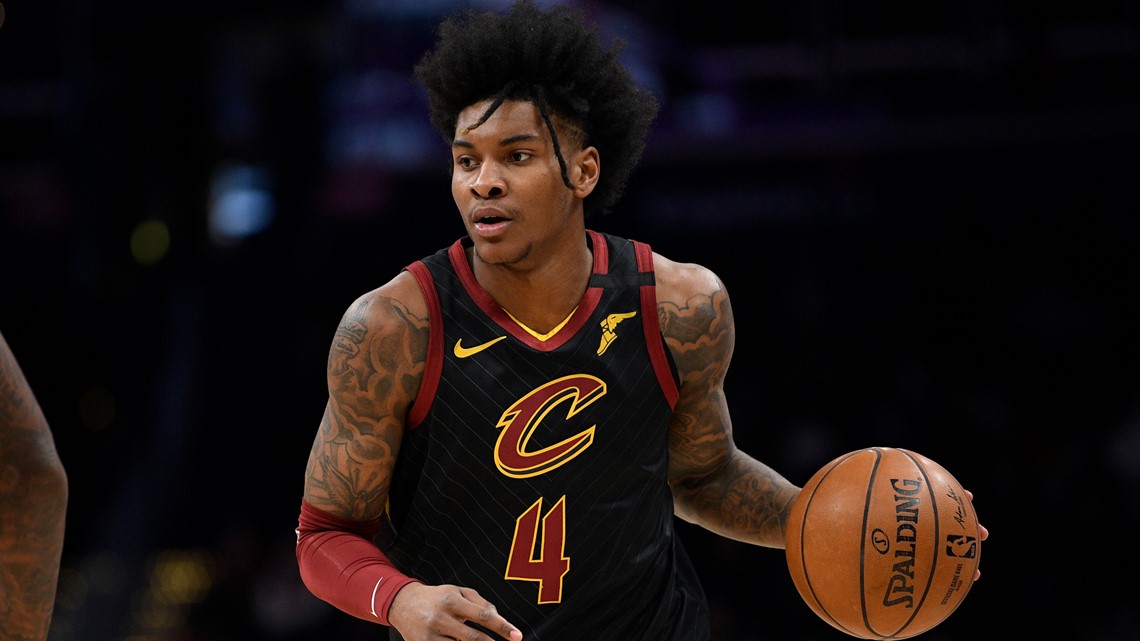 With Collin Sexton having remained largely inconsistent, Darius Garland still finding his NBA footing and Dylan Windler sidelined for the season, it's Porter who has emerged as Cleveland's most promising player in the early stages of its rebuild. Selected by the Cavs with the final pick of the first round of the 2019 NBA Draft following a trade with the Detroit Pistons, Porter was considered an afterthought when he arrived in Cleveland last summer.
It didn't take long, however, for his upside to become apparent.
While it may have only been a preseason contest, Porter's NBA debut was an impressive one as he scored 16 points in 14 minutes in a win over the San Antonio Spurs. And although his playing time to this point in the season has been inconsistent -- he didn't play more than 14 minutes in either of the two games prior to playing in 41 minutes on Monday night -- he's upped his scoring average in every month of his rookie campaign.
After averaging 4.8 points per game in October and 6.7 in November, Porter has averaged 14.3 points through February's first eight games. And if Monday night was any indication, his opportunities will only be growing from here.
"He puts the work in. He's talented. With him, it's a lot about the experience, but it's the confidence too," Cavs head coach J.B. Bickerstaff said on Monday. "There are not many plays that he can't make. The bonus for us is he cares about both sides of the ball."
As for how high Porter Jr.'s ceiling can reach, that remains to be seen. It's also, of course, worth noting that Monday night was just one game in a season in which inconsistency has been the one constant for Cleveland
But between his 5-star pedigree, apparent athleticism and playmaking ability, it'd be tough to argue that Porter doesn't at least look the part of a potential star in the modern NBA. And if the final 25 games of the Cavs' season continue to prove as much, there will be many more smiles to had in Cleveland this spring -- and perhaps, beyond.