In October, the recently renovated Rocket Mortgage FieldHouse will open its doors for the start of the Cleveland Cavaliers' 2019-20 season.
But at some point during the Cavs' upcoming campaign, the arena's floor will revert back to its original form with a throwback court design reminiscent of the building's early days as Gund Arena.
The first design shown for Rocket Mortgage FieldHouse features "CLE" in a gold throwback script font along with navy blue painting along the court's edges and paint area. While this color design doesn't match any of the Cavs' current uniforms, it could be a sign of what's in store for the team's "City Edition" uniforms, which change on an annual basis.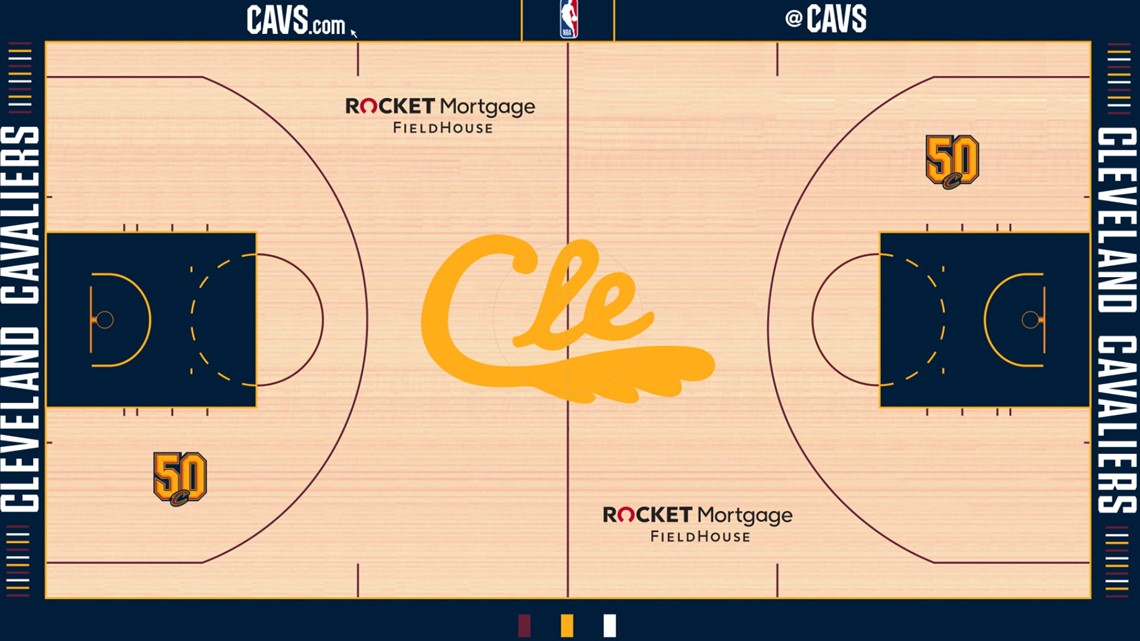 The second court, meanwhile, features a blue, black and orange color scheme, along with the Cavs' logo from the 1990s at mid-court. The court design is reminiscent of the one that was used at Rocket Mortgage FieldHouse when it first opened as Gund Arena in 1994.
Although the Cavs have not yet announced that they will be wearing throwback jerseys from this era in the upcoming season, the court design could indicate that such threads could be on the horizon.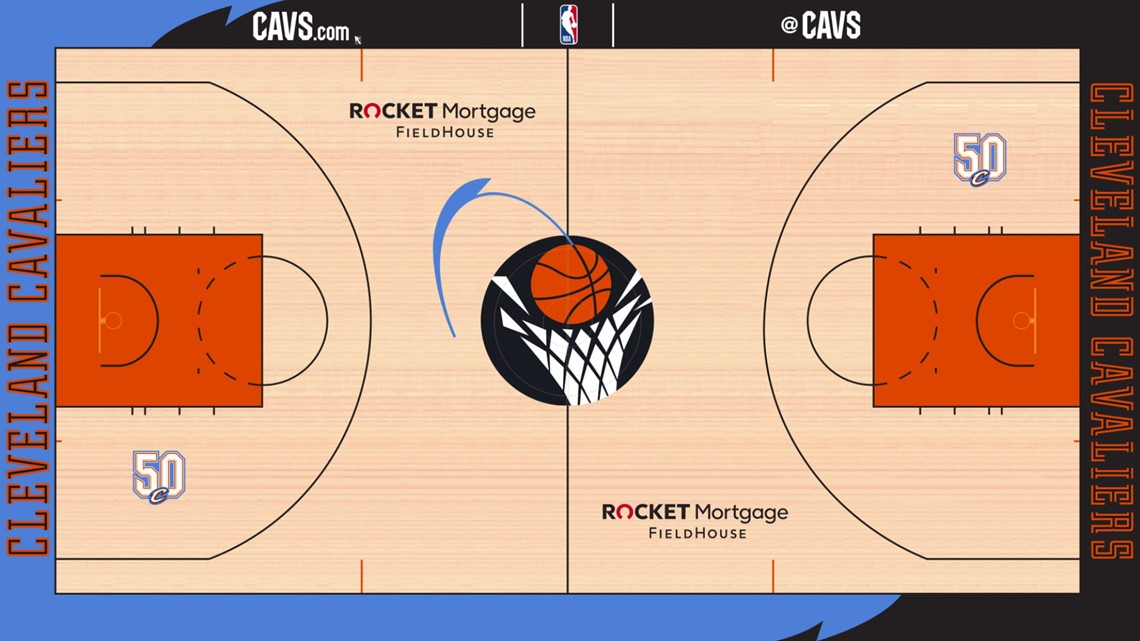 Lastly, the third court design revealed figures to be the one the Cavs use most frequently this season. Featuring gold paint around the edges, wine paint on the court and the team's 50th-anniversary logo at midcourt, it is the only court design of the three to feature the franchise's current primary color scheme.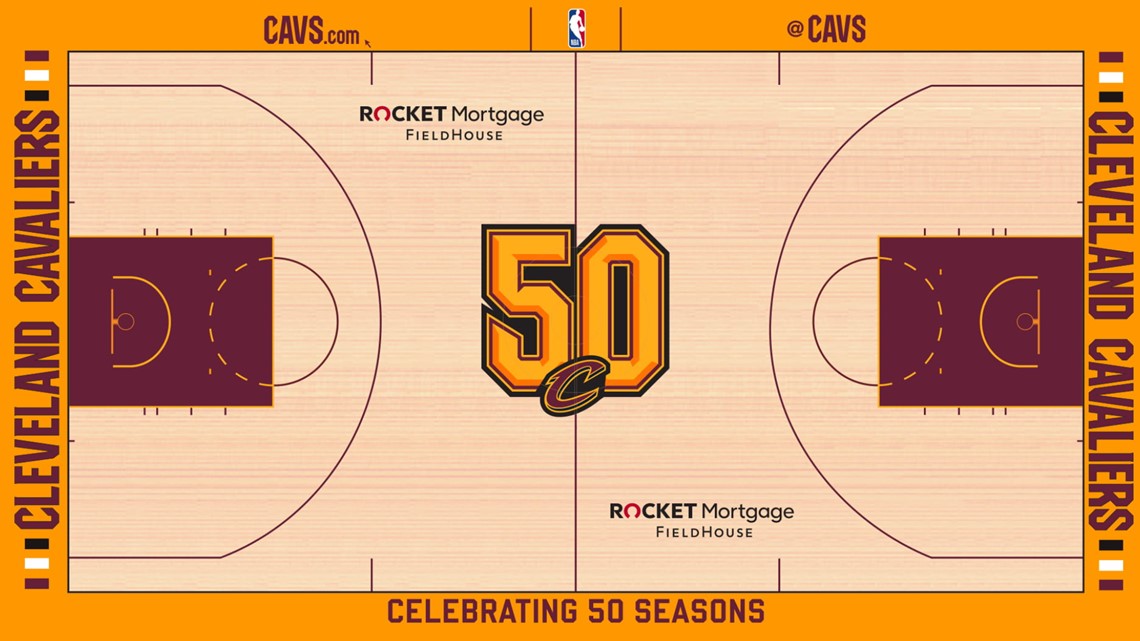 The Cavs will kickoff their 2019-20 season on Oct. 23 when they face the Orlando Magic on the road. Their first home game of the regular season will come on Oct. 26 when they host the Indiana Pacers.