INDEPENDENCE, Ohio -- Dylan Windler is no stranger to being on the bubble.
After falling to Murray State in the Ohio Valley Conference Tournament Championship in March, Belmont's once-promising NCAA Tournament prospects suddenly appeared to be in peril. In a sport where mid-major conferences rarely send multiple teams to 'The Big Dance,' Windler's Bruins had just surrendered the OVC's automatic bid.
So as last Thursday's NBA Draft proceeded past the lottery, into the 20s and toward the second round, the 22-year-old found himself in a familiar position. And just like when Belmont was selected as an 11-seed in the East Region with an at-large bid, he ultimately ended up on the right side of the bubble.
Selecting the 2-time all-OVC first-team honoree with the No. 26 pick in last week's draft, the Cleveland Cavaliers made Windler just the second player -- and first first-round pick -- to be drafted in the history of Belmont. For Cavs fans -- who were initially led to believe the team was picking Kentucky forward Keldon Johnson -- a quick Google search of the mid-major star showed an impressive marksman, who connected on 42.9 percent of his 3-point shots in his senior season.
"If you follow any of the really successful teams, you'll just see more and more of it," Cavs head coach John Beilein said of the importance of shooting. "The more shooters you got out on the court – that's who's winning right now. There's no question about it."

Given his size -- 6-foot-8 -- and shooting prowess, it might be easy to pigeonhole Windler as a spot up shooter, the type of big who can stretch the floor for his team's offense and not much else. A deeper dive into Windler, however, paints the portrait of a more versatile player whose game might be more of a match for the modern NBA than originally thought.
Let's start with Windler's shot chart.
According to Basketball Reference, the Indianapolis native attempted 450 field goals last season -- 233 of which were 3-pointers. Meanwhile, of his 217 2-point attempts, 188 came at the rim, according to Synergy Sports (via Jordan Zirm).
Not only is Windler's 68.1 percent conversion rate around the basket impressive, but it's worth noting that 421 (93 percent) of his field goal attempts last season were either 3-pointers or near the basket. That echos a sentiment that was shared by Cavs general manager Koby Altman earlier this year, as he discussed the progress of rookie point guard Collin Sexton.
"He's become efficient. He's starting to play 'moneyball,'" Altman said. "Which means he's taking 3s or getting to the paint or getting to the foul line. He largely eliminated the inefficient shots of the mid-range game.
"He was hard-headed at first but give him credit for learning and taking the coaching and listening to analytics."
It appears such conversations with Windler won't be necessary.
Not only is Windler an efficient 3-point shooter -- and overall player -- who possesses the athleticism to play on the wing, but he's a capable rebounder as well. In fact, last season, he led the OVC in rebounding with 10.7 per game, showcasing the natural instincts that could translate to the NBA.
"It's definitely a lot of anticipation, just kind of anticipating where the ball's going to come off the rim," Windler said. "But a lot of it's more of a mentality thing. Just wanted to crash the glass every time and I kind of go in with that mentality that every ball coming off the rim is yours and you gotta go get it."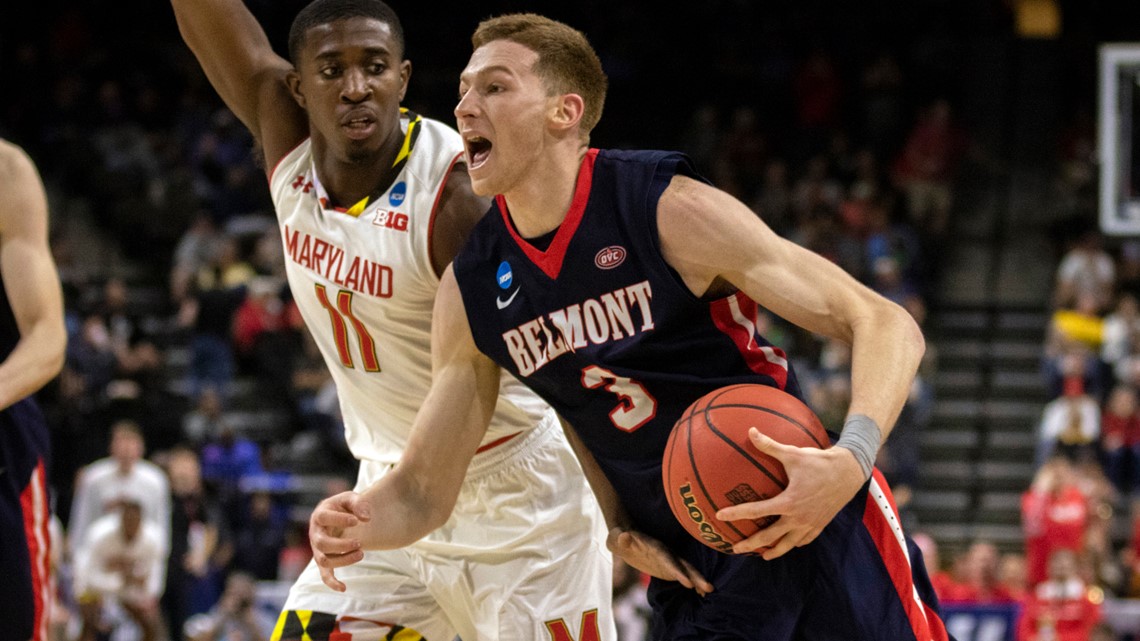 Some other fun facts about Windler: He's a near-scratch golfer who could have played collegiately had he not opted to pursue basketball instead. And while he shoots the basketball left-handed, his right-handed golf swing only furthers the belief he's actually ambidextrous.
"Honestly, if I didn't shoot left-handed and I'd be pretty more dominantly right," he said. "I like to finish right, drive right."
For as much promise as Windler possesses, he still has some big challenges ahead. The transition to the NBA is rarely a seamless one, and coming from a mid-major, Windler likely faces a larger curve than most.
But between his stat sheet, shot chart, size and skill, it's not hard to see what the Cavs liked in their second of three first-round picks. And if his recent history is any indication, don't be surprised if winds up on the right side of the bubble once again.