INDEPENDENCE, Ohio -- Looking at Kevin Love's box score on Sunday night, it wasn't hard to see something was off. Playing in just 29 minutes, the Cleveland Cavaliers forward scored just 5 points on 2-of-10 shooting in his team's 104-100 victory over the Indiana Pacers in Game 4 of the Eastern Conference Quarterfinals.
Actually watching him play, however, might have been even more telling.
Although he grabbed 11 rebounds, Love appeared to be uncharacteristically out-muscled and beaten out for other potential boards. On one possession in particular, Pacers forward Thaddeus Young simply ripped the ball out of his hands, which ultimately led to a Domantas Sabonis transition dunk when Love failed to get back on defense in a timely manner.
Factor in his poor shooting -- Love is averaging just 12 points on 36 percent shooting through the first four games of the series -- and it's fair to wonder how much injuries are affecting his play. In Game 2, he suffered an apparent left-hand injury, which ESPN reported to be a partially torn ligament of his left thumb.
Yet despite evidence to the contrary, Love is downplaying any impact his injured hand has had on his play.
"Not so much," Love insisted at Cleveland Clinic Courts on Tuesday. "Initially in the days that followed, it was painful, but it's since subsided. Now it's just getting feeling back in my left thumb."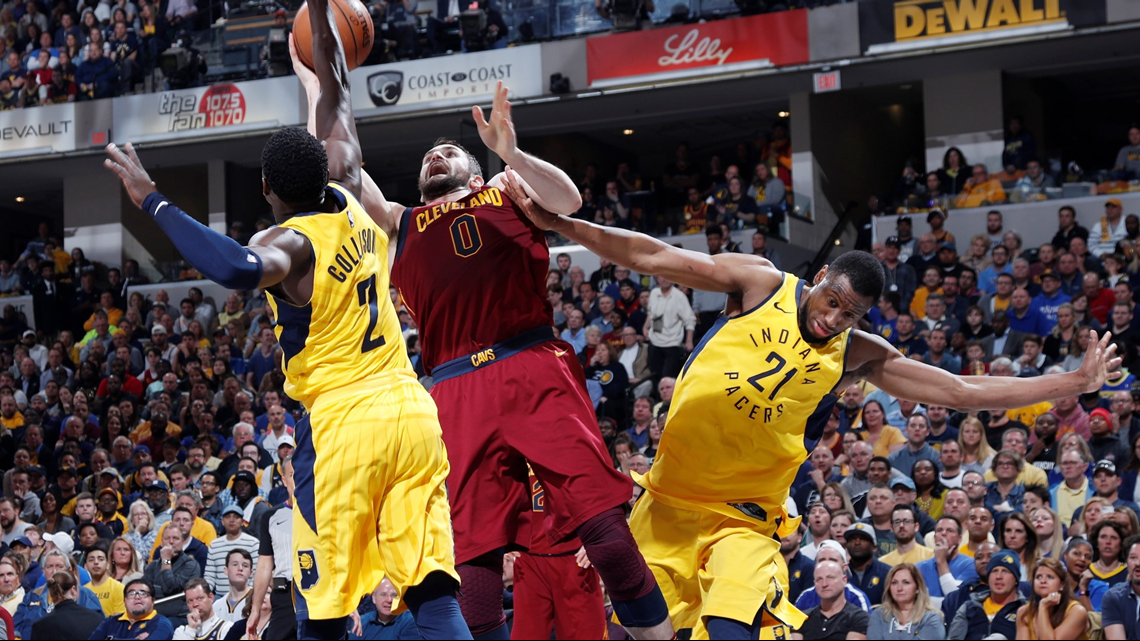 What Love did admit to affecting his play was the early foul trouble he encountered on Sunday night. After picking up an early charge, Love was called for his second foul less than two minutes into the game, which left him limited to the bench until midway through the second quarter and ultimately resulted in him appearing in a series-low 29 minutes.
"It definitely affected me," Love said. "It's just tough to get rolling after that."
It also hasn't helped that Young, who is regarded as one of the NBA's most physical defenders, has drawn the 5-time All-Star as his primary assignment. After Love scored 16 first-half points in Game 3, he was limited to just two shot attempts in the second half of the Cavs' 92-90 loss, something head coach Tyronn Lue attributed in part to Young knocking him off his spots.
And while Love has said any issues from his thumb have been limited, Lue admitted that the injury, factored in with the fouls, could have affected his mindset.
"It could have," Lue said. "I don't think he's been as aggressive as he wants to be. I thought he was much more aggressive in the second half."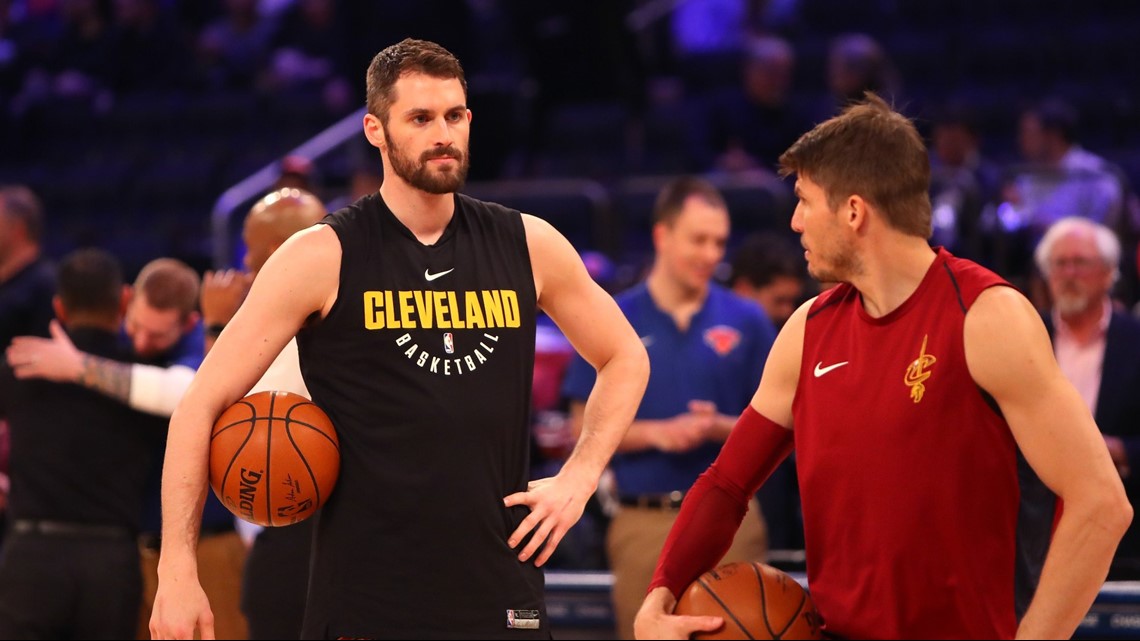 Although Love didn't convert on those opportunities, that's the kind of approach the Cavs will need him to continue as they try to find a running mate for LeBron James that's thus far been nonexistent this postseason. With the series even at two games apiece, time appears to be running out, although Love likes the position his team is sitting in heading into a pivotal Game 5 on Wednesday.
"It's a best of three type deal," Love said. "At the end of the day, if it comes to it, we have two games at home. We like that advantage."