CLEVELAND -- Just three games into the season, the Cleveland Cavaliers appear to have already reached a crossroads.
On Tuesday, Joe Vardon of The Athletic reported that the organization had made the decision to rely on its younger players -- hence neither J.R. Smith nor Kyle Korver playing in the team's home opener against the Atlanta Hawks. Only following the team's 133-111 defeat on Sunday, head coach Tyronn Lue opted to reverse course and according to Vardon, intends on playing both Smith and Korver when Cleveland hosts the Brooklyn Nets on Wednesday.
Following practice on Tuesday, Lue declined to share whether or not he was going to make changes to his team's rotation moving forward. Korver, meanwhile, admitted to reporters on Wednesday that the Cavs are very much still a team in flux at this point in the season.
"I think we're trying to figure a lot of things out across the board," the 16th-year swingman said. "Trying to find lineups that work, trying to find a fun style to play. There's a lot of new here and it hasn't been that long yet."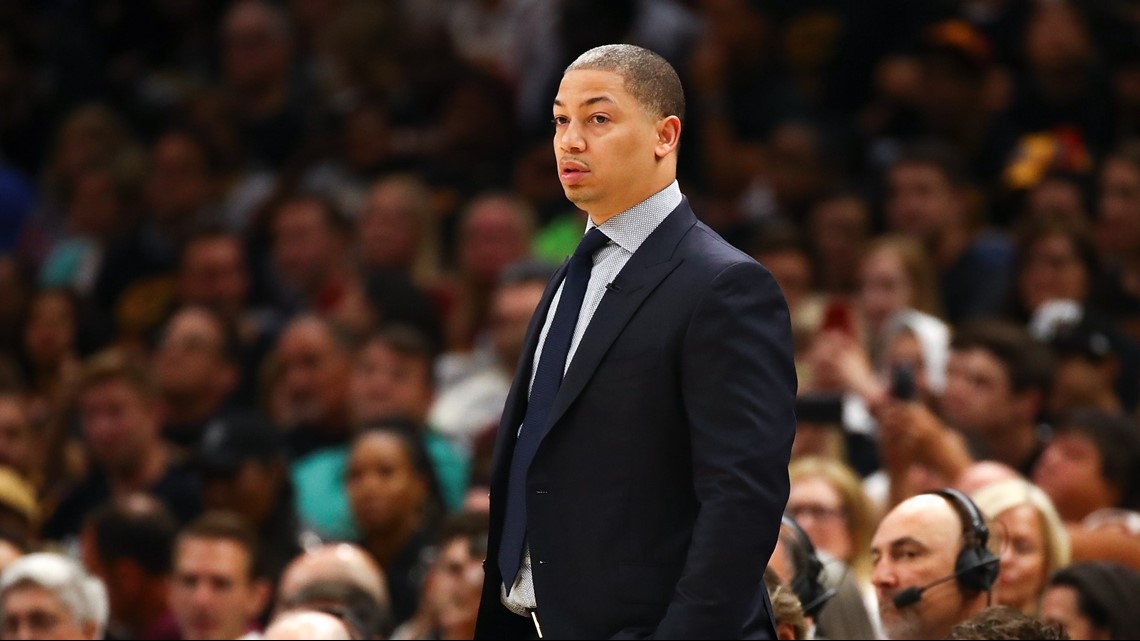 That the Cavs now find themselves in this predicament hardly comes as a surprise.
Entering its second post-LeBron James era, Cleveland currently possesses a mismatched roster, filled with holdovers from the past four NBA Finals runs -- like Smith and Korver -- and a newfound infusion of youth. Entering the season, the Cavs stated a desire to remain competitive without James, while also developing their younger players. Those goals, however, already appear to be at odds, leading to Lue's current conundrum.
"We have certain guys whose strengths are really attacking the basket, certain guys whose strengths are getting into the paint and making plays, certain guys whose strengths are shooting," Korver said. "I think we're just trying to find lineups that work."
Looming over all of this is the Cavs' 0-3 record, making Cleveland one of just four winless teams left in the league. And while only one week of the season may be in the books, the Cavs' competitiveness -- or lack thereof -- has made it hard to imagine this team competing for a playoff spot, regardless of who it's relying on.

Especially with a top-10 protected pick owed to the Hawks this season, a youth movement in Cleveland would seem to signal the Cavs have opted to prioritize their future over their present. And while that may ultimately be the most prudent course of action long-term, it's worth noting that Cleveland's roster still features plenty of veterans -- namely, All-Star forward Kevin Love -- who may not be satisfied with the short-term results.
"I think they're sorting a lot of things out," Korver said. "Like I said, it's a great job and I'll come here and work hard every day."
There's still a lot of season left and plans are very much subject to change. But coming off a blowout loss to a rebuilding Hawks team and still searching for their first win, where the Cavs go from here is going to be telling in more ways than one.
"That was a hard one," said Korver. "This is where you find out who we are."