CLEVELAND — The team asked you, Jim Donovan pleaded with you, and in the end, you all delivered.
The Cavaliers' Donovan Mitchell has been elected by fans, players, and media members as one of two Eastern Conference guards who will start in next month's 2023 NBA All-Star Game. It's the fourth career All-Star selection for the 26-year-old, and he also becomes the first Cleveland player to be chosen as a starter since LeBron James in 2018.
Ironically, the game will take place at Vivint Arena in Salt Lake City, the home of the Utah Jazz. Mitchell spent his first five seasons in the Beehive State before being traded to the Cavs this past summer.
The acquisition of Mitchell jumpstarted the Cavaliers' already promising rebuild efforts, and the team sat fifth in the East with a record of 29-20 heading into play Thursday. "Spida" has led the way throughout, averaging 28.3 points per game on 48.1% shooting to make himself a dark horse candidate for NBA MVP. He even scored a franchise-record 71 points during a Jan. 2 win over the Chicago Bulls.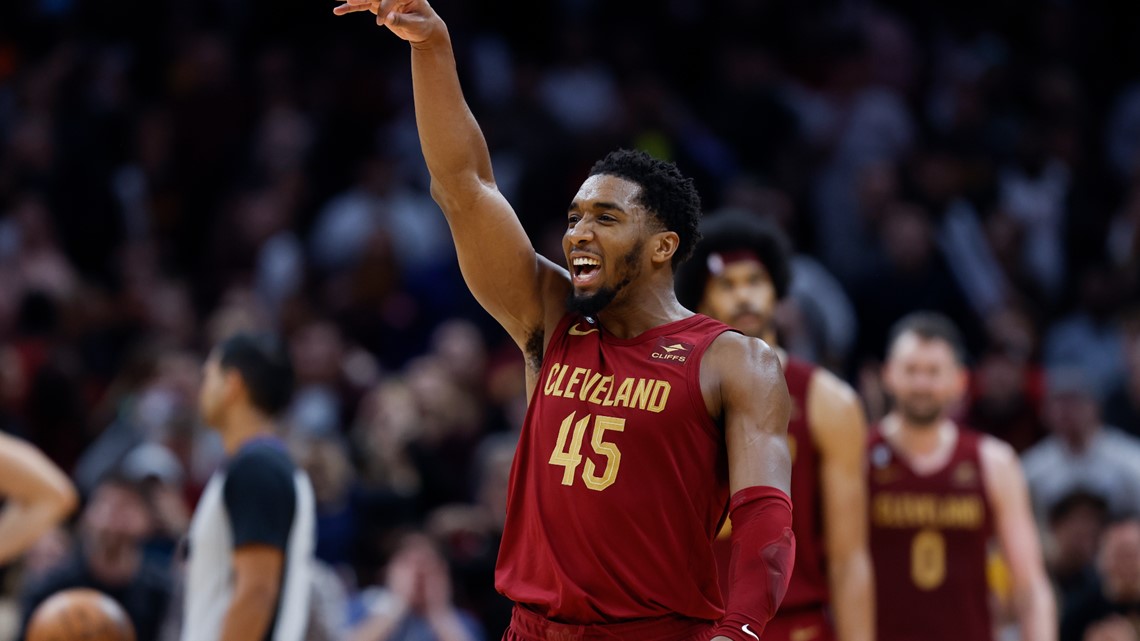 This is Mitchell's first starting All-Star nod, but still doesn't know which team he will be playing for when the game itself takes place on Feb. 19, as the top vote-gettering players from both the East and West will serve as captains and "draft" from the pool of voted starters and selected reserves just prior to tip-off. The confirmed starters from each conference are as follows (with captains listed in bold):
East
C - Giannis Antetokounmpo, Milwaukee Bucks
G - Kyrie Irving, Brooklyn Nets
G - Donovan Mitchell, Cleveland Cavaliers
F - Kevin Durant, Brooklyn Nets
F - Jayson Tatum, Boston Celtics
West
F - LeBron James, Los Angeles Lakers
G - Stephen Curry, Golden State Warriors
G - Luka Dončić, Dallas Mavericks
C - Nikola Jokić, Denver Nuggets
F - Zion Williamson, New Orleans Pelicans
The reserves, named by the NBA's 30 head coaches, will be revealed next Thursday. Cavs point guard Darius Garland and center Jarrett Allen were chosen to come off the bench last year when the All-Star Game was held in Cleveland.