CLEVELAND -- Tempers flared early and often between the Cleveland Cavaliers and Boston Celtics during the second half of Game 2 of the 2018 NBA Eastern Conference Finals at TD Garden in Boston Tuesday night.
And things reached a boiling point when Cavaliers shooting guard JR Smith pushed Celtics forward Al Horford in the back as he went up for a shot with 3:49 to play in Boston's 107-94 win over Cleveland and drew a flagrant foul for his conduct.
"It was a good call," Smith admitted after the loss. "I blatantly pushed him. It wasn't like I was trying to low-bridge him or something to make sure he didn't get it, and it was a good, hard foul. I can understand why they gave me the flagrant.
"Fortunately, from my position, I get to play physical pretty much most of the game. I've got to get over screens, fight with the bigs and stuff like that. One play to another play, it didn't translate to the flagrant, I don't think."
READ: Even down 0-2 to the Boston Celtics, history says don't count out LeBron James
Following the push in the back, which sent Horford crashing into the courtside camera operators, Celtics guard Marcus Smart ran at and went face-to-face with Smith. Smith attempted to push away Smart, but the Celtics reserve persisted.
Again, Smith pushed Smart away, this time making contact with the face, and multiple players stepped in to break up the two before the situation escalated further.
Both Smith and Smart were awarded technical fouls for their roles in the skirmish.
"Al, he's a defenseless person," Smart said. "He's in the air. He can't control how his body goes, and he's not even looking. You go and take two hands to the back, it's a dirty shot. You just can't allow that to keep happening.
"That's not the first time JR's done something dirty, especially playing against us. He's known for it, especially playing against us. We know that, so it's like a bully. If you let the bully keep picking on you, he's going to keep picking on you until you finally stand up, and that's what I tried to do. One of my guys was down, and I took offense to it."
PHOTOS: Cleveland Cavaliers face Boston Celtics in Game 2 of Eastern Conference Finals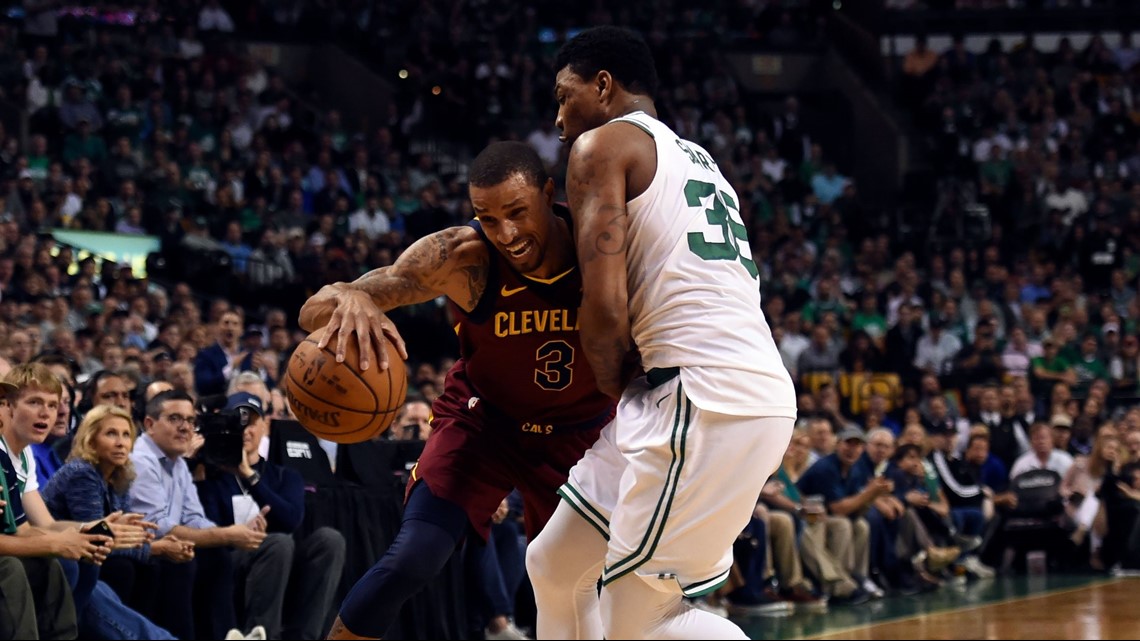 READ: Tristan Thompson: Cleveland Cavaliers need better communication, more physicality to beat Boston
As the officials reviewed the footage before administering the double-technical fouls, the Boston faithful serenaded Smith with an expletive-laden chant. And Smith, a veteran of three straight runs to the NBA Finals with the Cavaliers, embraced the moment as the majority of the 18,624 fans in attendance passionately expressed their displeasure.
"I love it," Smith said. "I don't want the opposing fans to like me. That's not why I'm here, so they can chant and scream all they want. It actually makes me feel better about myself."