CLEVELAND -- The Cleveland Cavaliers traded for point guard George Hill because they believed his veteran presence would help stabilize a team that overturned half of its roster in early February and needed an aggressive facilitator to run the offense.
And the Cavaliers are hoping to get an influx of that aggressiveness when they take the floor against the Boston Celtics in Game 3 of the 2018 NBA Eastern Conference Finals at Quicken Loans Arena on Saturday night.
"He's been a big piece since we got him in the trade," Cavaliers small forward LeBron James said. "When he's played well for us, we've succeeded. At the end of the day, it's always tough to get someone at the trade deadline to try to learn the system right away, and also, learn a system and be a part of a system where you are looking to win every game.
"You can't really slow-track it. You've got to try to fast-track the process, but he's a veteran. He's played on championship teams before, and we're one of the teams that's trying to compete for a championship as well, so he's fit right in."
PHOTOS: Cleveland Cavaliers need more aggressiveness from PG George Hill in Eastern Conference Final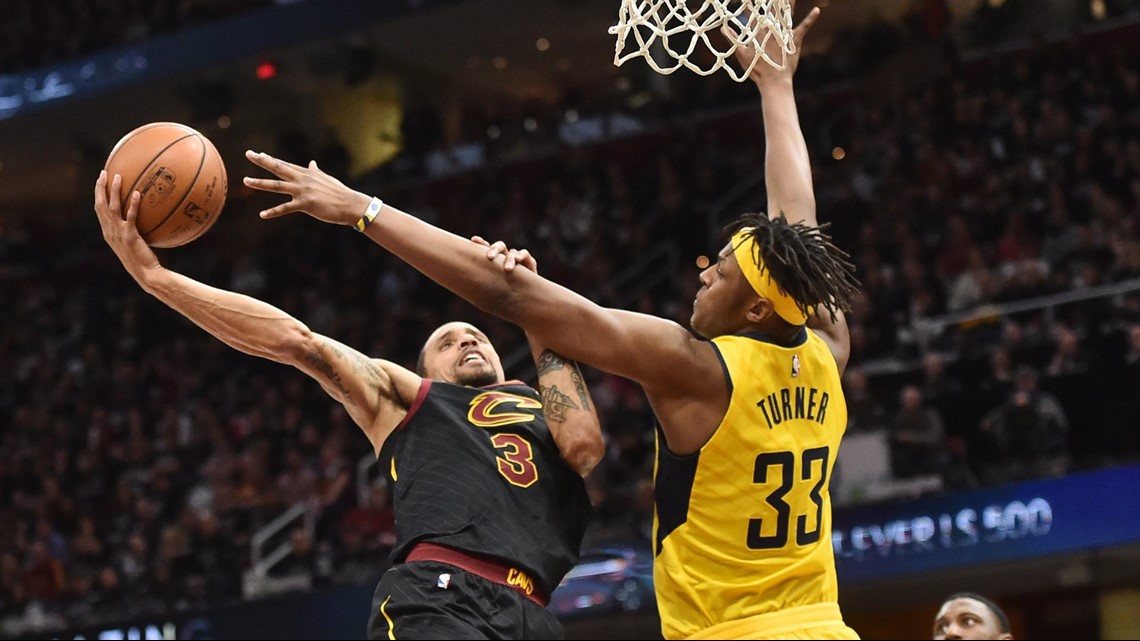 READ: NBC Sports Boston compiles 'Most Useless Cleveland Cavaliers' after Game 2 loss to Celtics
The stats speak to Hill's aggressiveness leading to team success.
When Hill has scored in double figures this postseason, the Cavaliers are 4-1, and when he does not score at least 10 points, Cleveland is 2-3.
"It means a lot," Cavaliers coach Tyronn Lue said earlier in the postseason. "With his speed, his athleticism, being able to get to the basket, dunk and finish around the hoop, it helps our team out.
"When 'Bron's getting tired or we need to go to a different option, I think he's been great at just attacking the basket the last four or five games, being aggressive, pushing the ball, playing with pace and him and Kevin have got a good thing going with that one-five pick and roll. Just for him to be aggressive, turning the corner and getting to the basket, it's been great for us."
David Richard
In addition to the scoring abilities, Hill has given the Cavaliers a lift on the defensive end by showing a willingness to guard several positions.
"I think you can switch him on the ones, twos and threes," Lue said. "We talk about it all the time. He's guarded Kevin Durant. He's guarded Paul George, so he's very versatile in that sense of being able to guard bigger guys on post-ups and be able to switch up on bigger guys."
Tom Szczerbowski
WATCH: Is it time to start panicking about future of Cleveland Cavaliers? The Donovan Live Postgame Show
But what's most important to the Cavaliers is Hill's postseason experience, as the 10-year veteran out of Indiana University-Purdue University-Indianapolis had 83 games of playoff experience heading into the first-round series against his former team, the Indiana Pacers.
"It's been great," Lue said. "Just coming into Game 7 against Indiana when he hadn't played in three-and-a-half games, and coming out and playing the half that he played was just tremendous.
"That experience of being in the playoffs, playing in the Eastern Conference Finals when he was with Indiana against the Miami teams, he knows what it's about, so it's great having a veteran like that on the team."