CLEVELAND — There may soon be a new image of unity to capture the eye across the street from Rocket Mortgage FieldHouse in downtown Cleveland.
The Cleveland Cavaliers will present a proposal later this week for a community-inspired banner to hang on the Sherwin-Williams global headquarters wall.
The new banner proposal will be presented to the City of Cleveland Planning Commission for approval on Friday. The Cavaliers hope to have it hung by mid-January.
The banner, featuring the words FOR THE LOVE, FOR THE LAND, "symbolizes a reflection of a community presented through a lens of diversity, inclusion and equity. It is an invitation, a rally cry, a call to action to embrace unity and come together in a common bond of love for each other and our city. Depicted with a diverse representation of hands on a basketball, the message speaks to the power of teamwork," the Cavs said in a statement to 3News.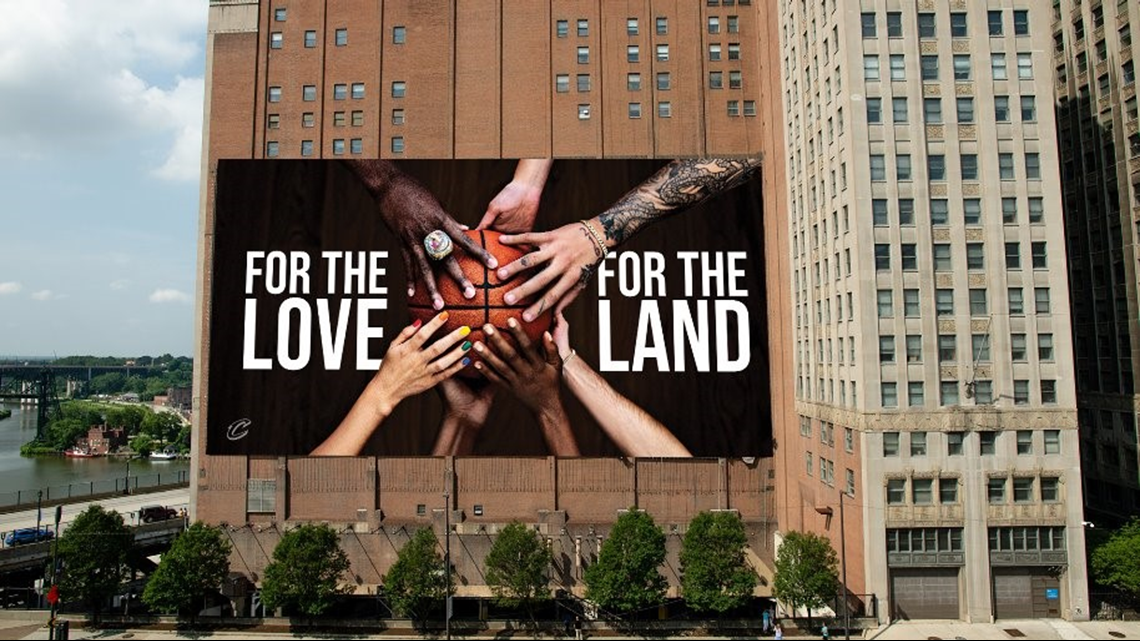 The project is one of the first under the direction of Cleveland native and internationally celebrated artist Daniel Arsham, who was named the Cavaliers creative director in November. Arsham worked in collaboration with Cavaliers in-house graphic designer Jay Wallace and the Cavs creative team to craft FOR THE LOVE, FOR THE LAND.
The new artwork replaces All For The Land, a mosaic of Cleveland's landmark Guardian of Transportation made up of photographs submitted by Cavs fans and Clevelanders that has occupied the space since September 2018.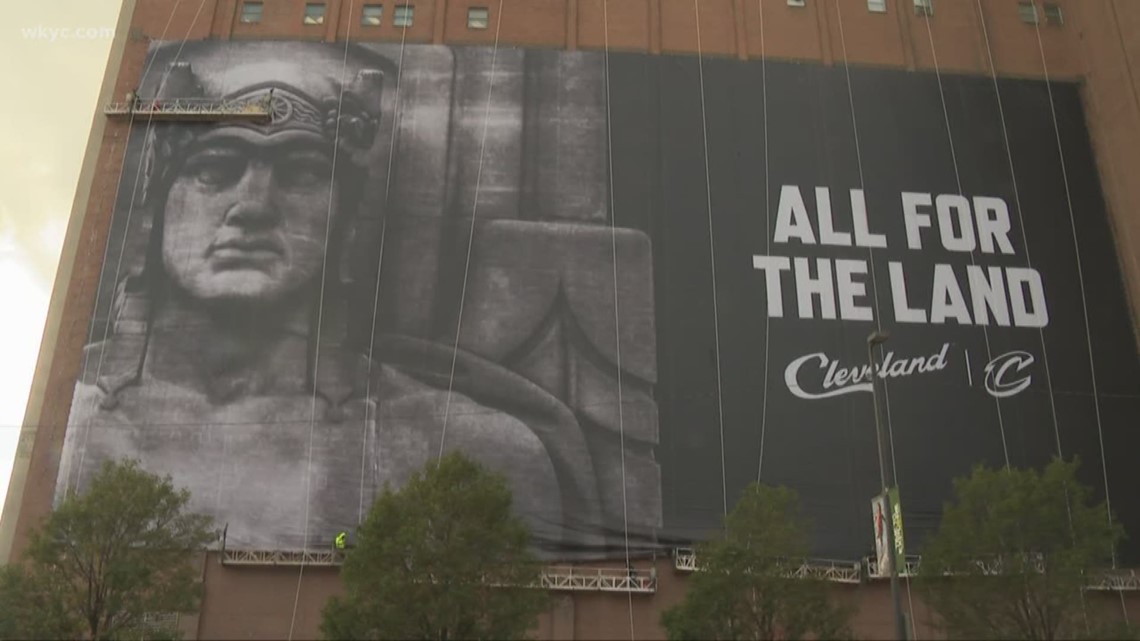 Previously, the wall at Sherwin-Williams' headquarters was notable for having LeBron James-themed banners on it during his time with the Cavaliers.