CLEVELAND -- From his participation in the 2018 NBA Slam Dunk Contest to the alley-oop dunks he catches from LeBron James, Larry Nance Jr. has become known for putting on displays of athleticism during his brief tenure with the Cleveland Cavaliers.
But in Monday night's 112-90 win over the Detroit Pistons at Quicken Loans Arena, Nance Jr. showed versatility in his game by knocking down mid- and long-range jumpers on the way to a career-high 22 points to go along with 15 rebounds.
"I just haven't gotten a chance to show much of it, said Nance Jr., who got his first start with the Cavaliers Monday.
"Whatever it was, I just wasn't that comfortable shooting them in L.A., but whether it's the coaching staff or the guys, they have the utmost confidence in me shooting that shot and I feel great shooting it too."
Nance Jr. got going early against the Pistons, and his 11 points led the Cavaliers in first-quarter scoring.
Nance Jr. converted an offensive rebound into a dunk within the first minute of play, and then, caught a pass from starting shooting guard Rodney Hood while cutting through the lane and threw down another slam.
After that second dunk, Nance Jr. became a dual threat offensively.
First, there was a 17-foot jumper that got the Cavaliers to within a point of the Pistons, and then, there was the 21-footer that shooting guard J.R. Smith set up with a pass.
PHOTOS: Cleveland Cavaliers' Larry Nance Jr. shows off range, athleticism in win over Pistons
Nance Jr. ended the first quarter with a three-point play by knocking down a driving layup after catching a pass from George Hill and making the ensuing free throw after drawing the foul against Pistons guard Randy Bullock.
"If a guy's just taking jumpers and not making any, they're not going to respect it," Nance Jr. said. "It's nice to see a couple go in, and it's nice to have that as a threat."
James added, "It just keeps the opposing five man honest. They can't just sit in the lane and kind of muck up everything. I told him to keep taking 'em if they're going to keep leaving him open, so it helps. It just gives us a little bit more space."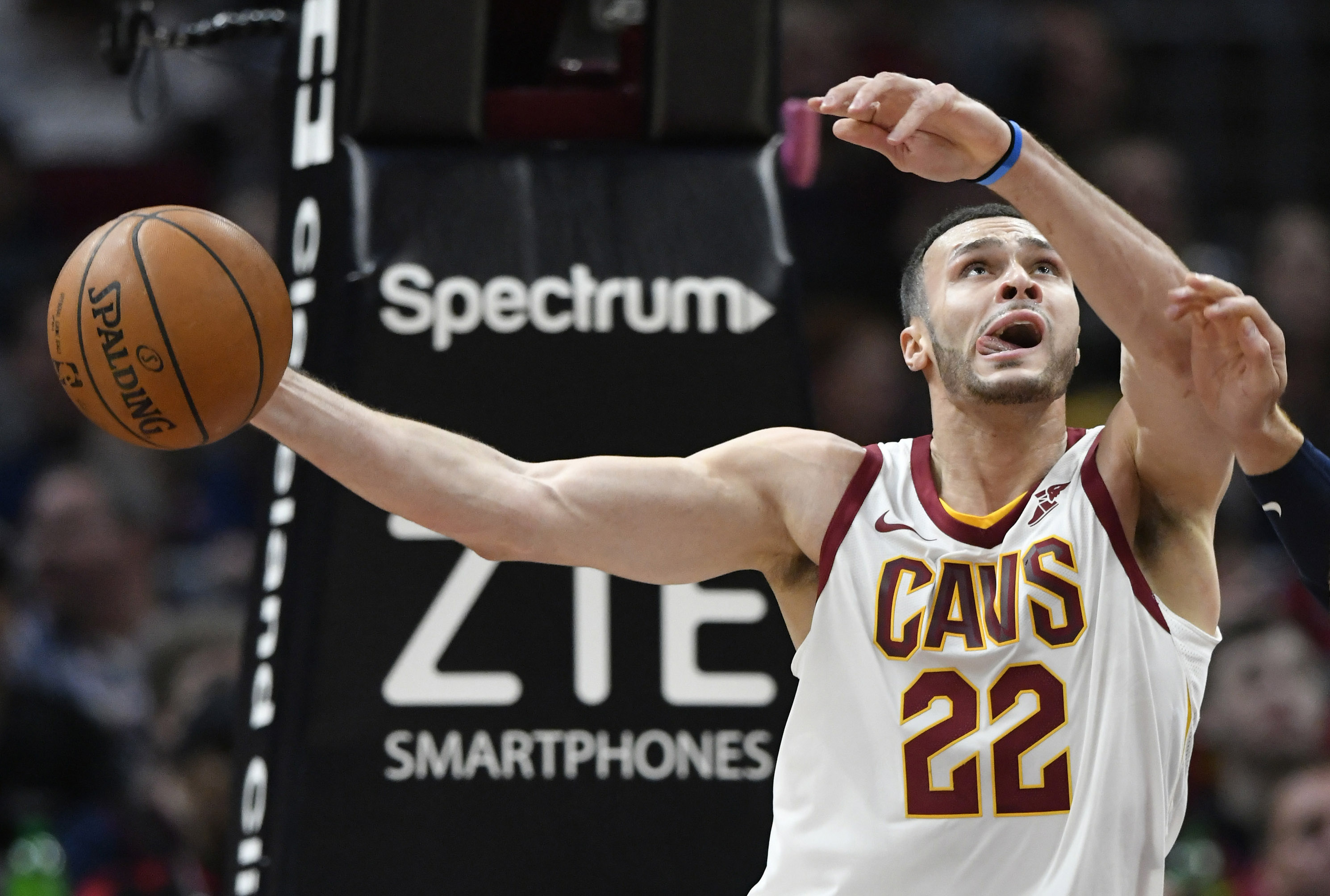 Although Nance Jr. scored the 22 points and registered his second double-double with the Cavaliers, he gave much of the credit to James' ability to draw defensive attention away from teammates while creating for them at the same time.
"I'm still learning to have my hands up," Nance Jr. said. "There were a couple times in the Memphis game, a couple times in the Oklahoma City game, even the occasional time today where I did not know I was open, but he did. A ball comes flying through the lane and it's like, 'Okay. I was open, I guess.' So it's just an adjustment period.
"Everything just felt easy. I think he's a large part of that. Catching those layups, the mid-range jumpers, he draws. His gravity is ridiculous. When he has the ball, the entire other team's defense is just locked on him, so us cutting and us moving on the backside and him finding us is ridiculous."