CLEVELAND — There is a new banner hanging in downtown Cleveland on the side of the Sherwin-Williams global headquarters overlooking Ontario Street and Huron Road.
And it's all about unity.
The Cleveland Cavaliers unveiled their new masterpiece on Monday after the design was presented to the City of Cleveland Planning Commission late last year.
The vote received unanimous approval from the city in December.
"The banner art symbolizes a reflection of a community presented through a lens of diversity, inclusion and equity," a press release from the Cavaliers reads.
"It is an invitation, a rally cry, a call to action to embrace unity and come together in a common bond of love for each other and our city. Depicted with a diverse representation of hands on a basketball, the message speaks to the power of teamwork."
The messaging on the banner reads 'FOR THE LOVE, FOR THE LAND.'
The 210-foot-by-110-foot banner features seven hands of people of different ethnicities placed on a basketball, with one hand prominently featuring a championship ring.
The artwork replaces the existing 'All For The Land' banner, a tribute to Cleveland's landmark Guardian of Transportation, consisting of photographs submitted by Cavs fans and fellow Clevelanders that was erected in September 2018.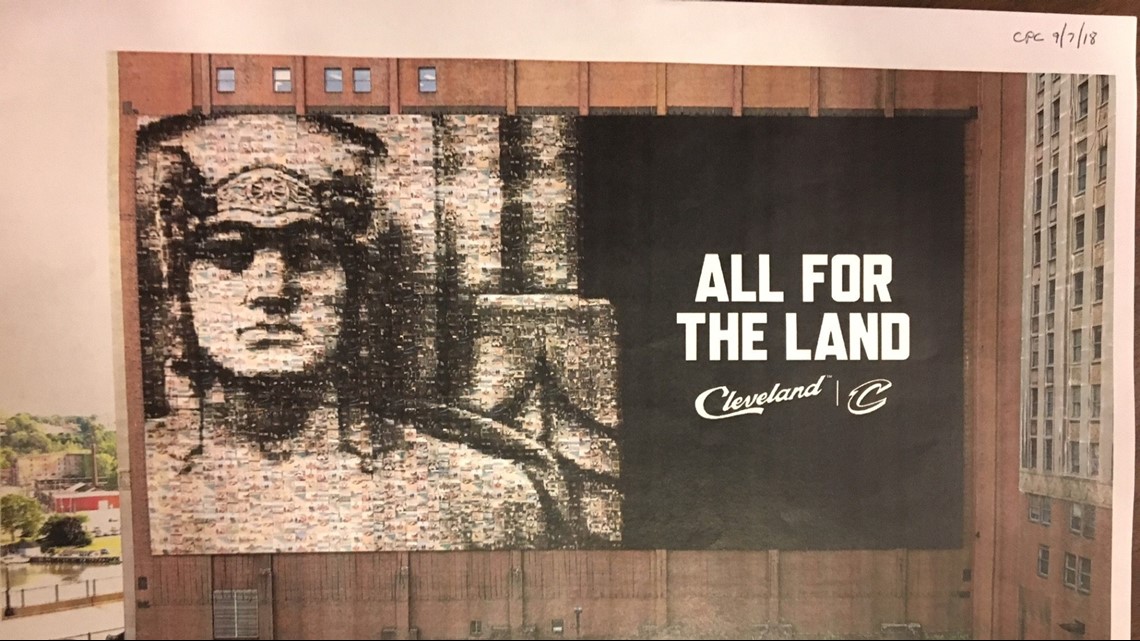 Obviously, the most iconic banner that occupied that space, was the massive Nike picture of LeBron James that held that spot from 2014 to 2018.