INDEPENDENCE, Ohio -- At media day on Monday, Cleveland Cavaliers head coach Tyronn Lue was asked if his team was still the one to beat in the Eastern Conference.
After all, it's the Cavs who have represented the conference in the NBA Finals in each of the past four years.
"We haven't lost yet, have we?" Lue asked rhetorically. "We'll see. There's a lot of expectations."
On social media, the clip made for a fun soundbite -- or a set up for a punchline, depending on which fanbase was grabbing hold of it.
In-person, the slight smirk on Lue's face made it hard to believe that even he agreed with his own assessment.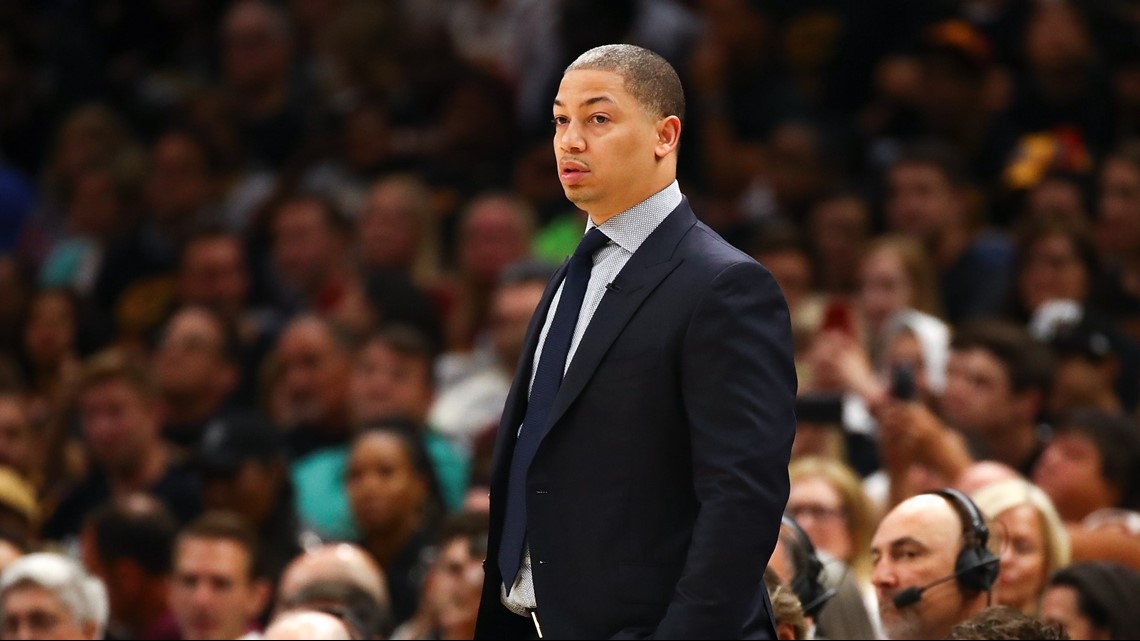 To be fair, not even the most optimistic Cavs fan -- or player, for that matter -- is talking currently talking championship. That's just the reality of losing a player of James' magnitude.
But while the rest of the league might be writing Cleveland off, as evidenced by its title odds, the Cavs are taking a different approach entering the 2018-19 season. While many have argued the team's best course of action would be to bottom out in hopes of acquiring a high draft pick, Cleveland is opting to build with what's left in hopes of advancing to a fifth straight postseason appearance.
"No tanking," Lue said. "Start from what we had and build from that. You see that with [Cavs owner] Dan [Gilbert] giving Kevin [Love] that extension. Having an older guy and a couple of vets around to help the younger guys as we move forward. Not a rebuild at all. I think it's a challenge for all of us."
Of course, that challenge comes in the form of replacing a player in James who led Cleveland in scoring (27.5) and assists (9.1), while also averaging 8.6 rebounds and appearing in all 82 regular season games. Factor in the historic postseason in which the 4-time MVP carried the Cavs to a fourth straight Finals and it's obvious the team has its work cut out for itself in what's become an increasingly competitive Eastern Conference in the past few seasons.
"We know what LeBron meant to this team," Lue said.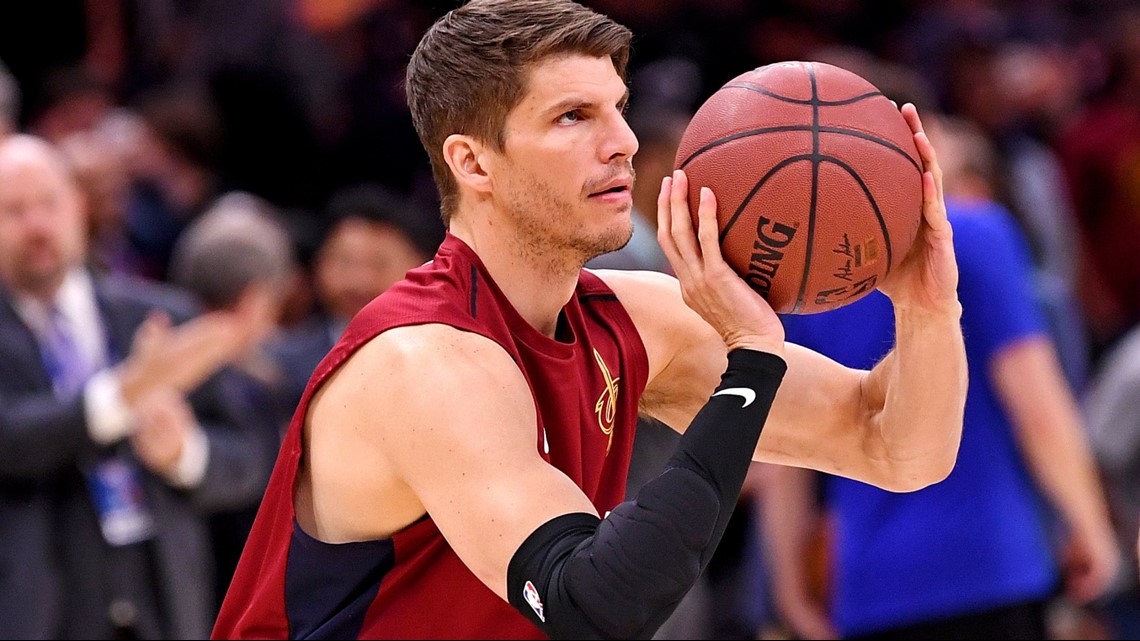 The directive for the Cavs to remain competitive appears to have come from Gilbert, who's already seen his franchise live in a post-LeBron world once before. And although a full-on rebuild helped bring Kyrie Irving and Tristan Thompson to Cleveland, it wasn't until James and Love arrived in 2014 that the Cavs ended their postseason drought.
"He's very motivated to keep a product on the floor that competes, that's in every game and has a chance to make the playoffs," Lue said of Gilbert. "He's very excited and motivated about that."
And while doing so might be easier said than done, the Cavs are hardly starting from scratch. Between the likes of Love, Thompson, Kyle Korver, J.R. Smith and George Hill, Cleveland still possesses plenty of talent and playoff experience. And with the upside of guys like Collin Sexton, Cedi Osman, Sam Dekker and Rodney Hood, it's not out of the realm of possibility the Cavs could be one of the NBA's most pleasant surprises in the coming season.
At this point, all that's known about Cleveland's upcoming season is it's going to be different. But as Korver pointed out, different isn't always a bad thing.
"We're gonna evolve. We're going to play a different style of basketball. If we don't, we probably won't be that good," Korver said. "I think it's a great opportunity for all of us from the top to the bottom in this organization to create a new path, to find a new style -- you know, anytime when I was growing up and I would move, there would always be something I really didn't like about myself before. And I'd be like, 'You know what? I'm going to change this thing about me now.'
"This is kind of like that. We didn't move, but we kind of did."