CLEVELAND -- The Cleveland Cavaliers have unveiled their latest look.
On Wednesday, Nike debuted its latest line of uniforms -- the 'Earned Edition' alternates, which are a take on the newly implemented 'City Edition' line. Each season, the 'Earned Edition' jerseys will be given to the 16 playoff teams from the previous season and as the defending Eastern Conference champions, the Cavs made the cut.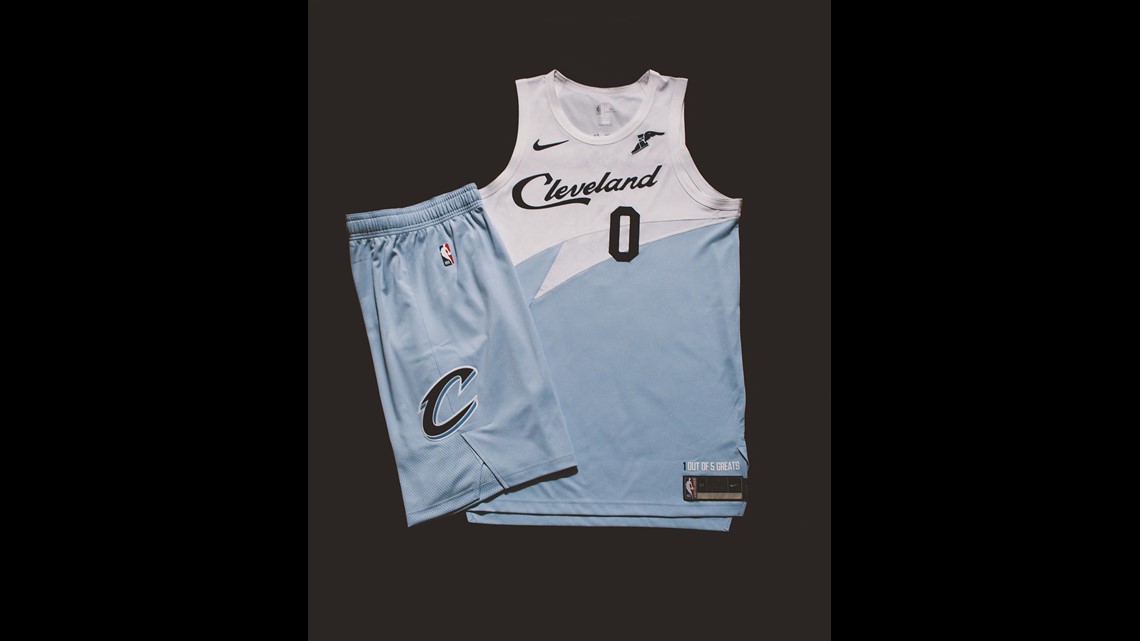 The design of the Cavs' 'Earned Edition' jersey is similar to that of the current 'City Edition' unis, with the Cleveland tourism script across the chest and the 1990s era design splash. Rather than being blue and orange, however, the new duds are light blue and white with navy lettering.
According to Nike, the colorway is intended to "celebrate their location on the banks of Lake Erie with their Nike NBA Earned Edition uniform. The color palette nods to the icy weather that Cleveland fans brave to support their Cavs throughout winter."
The Cavs also noted in a statement that in both the Earned and City Edition jerseys, "the wave pattern that symbolizes Lake Erie, one of Northeast Ohio's most valuable resources, is integral to the design concept. The cool color palette in the Earned Edition represents the change of seasons as the cold winter that grips Northeast Ohio transforms the Great Lake Erie from water to ice."
Per the team, the Cavs will debut the jersey on Jan. 2 when they host the Miami Heat. Merchandise featuring the 'Earned Edition' colorway will debut at the Cavs' team shop on Dec. 19.
Cleveland Cavaliers uniforms through the years