Lenny Wilkens has been named one of the league's 15 greatest coaches. The Basketball Hall of Famer spent parts of 32 seasons on the bench with six different teams, including seven with the Cavs from 1986-93.
Wilkens first rose to fame as a Hall of Fame point guard, including a two-year stint in Cleveland in the mid-1970s. He began his coaching career as a player-coach with the Seattle SuperSonics and later with the Portland Trail Blazers before returning to Seattle as a coach only in 1977, and he led the team to its only NBA championship two years later.
The Cavaliers hired Wilkens in 1986 right when they were ready to bust loose, having just drafted Brad Daugherty first overall and Mark Price in the second round. Under Lenny's leadership, the franchise enjoyed its best sustained run of success until the arrival of LeBron James, earning five playoff appearances and a trip to the Eastern Conference Finals in 1992.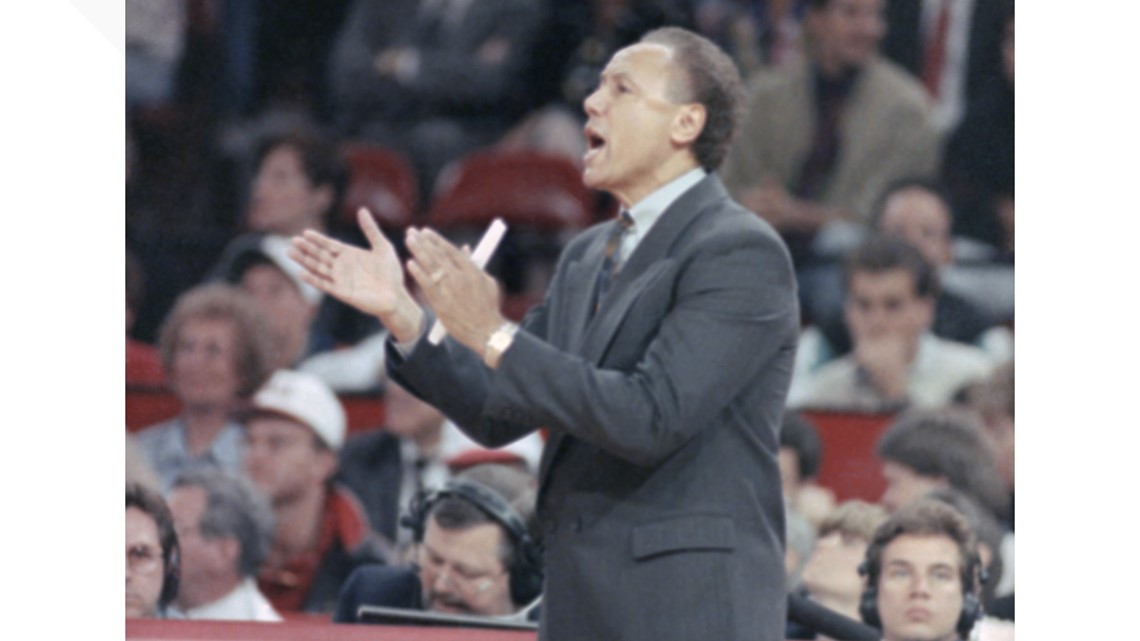 Unfortunately, Wilkens and the Cavs could not overcome the myth of Michael Jordan, losing to the Chicago Bulls four times in the postseason during this stretch. This included MJ's infamous "Shot" in the first round in 1989 as well as the '92 East Finals. Following yet another defeat in the East Semis in '93, Wilkens announced his resignation, having amassed a still-franchise-record 316 wins.
Wilkens would later go on to coach the Atlanta Hawks (winning Coach of the Year his first season), Toronto Raptors, and New York Knicks and lead all three to the playoffs, though he could never get back to the conference finals. He retired in 2005 with 1,332 career wins, an NBA record that stood until being eclipsed by Don Nelson five years later.
Wilkens was elected to the National Basketball Hall of Fame as a player in 1989 and as a coach in 1998, one of only three men in NBA history to earn induction in both categories. He is also a member of both the league's 50th and 75th Anniversary Teams, and was originally named one of its 10 best coaches in 1997.
Besides Wilkens, the following coaches were names to the top 15 list (no 1-15 order was given):
Red Auerbach
Larry Brown
Chuck Daly
Red Holzman
Phil Jackson
K.C. Jones
Steve Kerr
Don Nelson
Gregg Popovich
Jack Ramsay
Pat Riley
Doc Rivers
Jerry Sloan
Erik Spoelstra
Daly also coached the Cavaliers in the early 1980s, but went just 9-32 and was fired before eventually winning two titles with the Detroit Pistons.