CLEVELAND -- All things considered, it wouldn't have been surprising had J.R. Smith been booed last week as he strolled to the plate for the MLB All-Star Celebrity Softball Game.
That such reception never came to fruition -- or was even considered -- speaks to the unique legacy he leaves behind as one of the most complicated fan favorites in Cleveland sports history.
On Monday, Smith's time in Cleveland will officially come to an end as the Cavaliers are expected to waive the 33-year-old swingman, according to multiple reports. The transaction hardly comes as a surprise -- Smith's release was a matter of not "if" but "when" -- considering that just $4.37 million of his $15.68 million salary for the 2019-20 NBA season would be guaranteed if he was waived prior to Tuesday.
What's more is that Smith's release from the Cavs was largely a formality, with the two sides mutually parting ways last November. Despite being paid a $14.72 million salary, Smith stayed home for Cleveland's final 67 games of the 2018-19 campaign after publicly requesting a trade and making comments regarding the team's direction.
And yet, when it came time for Smith to take the field in front of thousands of Cleveland fans last week in his first public appearance since his departure, booing didn't even seem like an option. Instead, the former Sixth Man of the Year was showered with applause -- especially as he removed his shirt in an ode to one of his most popular moments in the city.
While the aftermath of the Cavs' 2016 championship run is still largely a blur, one vivid memory from the team's summer celebrations stands out: Smith walking the streets of the city in black Vans sneakers, his game-worn shorts, the team's championship hat and most noticeably, no shirt.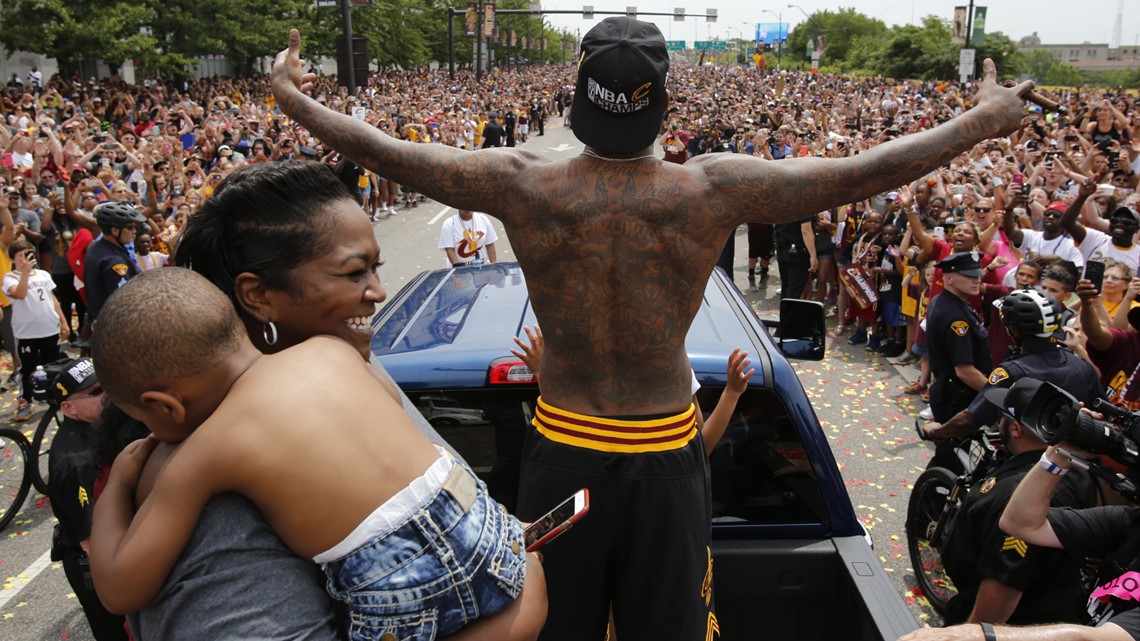 The look inspired t-shirts replicating Smith's tattoo-filled upper body and even became a meme. But make no mistake: Smith wasn't just a mascot for Cleveland's first major sports championship in 52 years, but a key catalyst for it.
If Smith's shirtless celebration was his most memorable moment in Cleveland, then a close second occurred just days earlier in Game 7 of the NBA Finals. With the Cavs trailing the Golden State Warriors by seven points at halftime, Smith opened the second half by scoring 10 points -- including two 3-pointers -- in the first three minutes, trimming Cleveland's deficit to a more manageable two points.
In a game the Cavs ultimately won by a margin of four, Smith's 10-point spurt proved crucial and may have ultimately prevented the Warriors from pushing their lead out of reach.
It's also worth noting that on James' iconic chase down block on Andre Iguodala, it was Smith's 2-on-1 defense that slowed down the play and helped make "The Block" possible.
That Smith was even in a position to make championship-altering plays in 2016 would have seemed far-fetched a year prior when the Cavs acquired him in a three-way trade with the New York Knicks. At the time, Smith was a polarizing player on the verge of becoming a punchline, a notion he didn't do much to dispell when he told reporters his approach to his first game with the Cavs was "when in doubt, shoot it."
As it turned out, Smith's carefree attitude wasn't just good for Cleveland's t-shirt economy, but the Cavs too. Playing alongside LeBron James, the former first-round pick appeared reinvigorated, as his 3-point barrages played a key role in Cleveland's run to four straight NBA Finals.
"From the time I walked through the door, they accepted me for who I was," Smith said of the Cavs in 2017. "With that came responsibility for myself to not let them down and put myself in a better situation for myself and for the team.
"The first thing I thought of when I got here was, 'This team could win a championship.' Second thing I thought of was, 'This team can't win a championship with me doing the things I was doing.' So when I put that into perspective, my mind and my body just took over."
Smith's tenure in Cleveland -- where he played the second-most games of his career (277) -- wasn't without its hiccups. He never quite lived up to the 4-year, $57 million extension he signed after the 2016 championship and who could forget him forgetting score, which likely cost the Cavs Game 1 of the 2018 NBA Finals?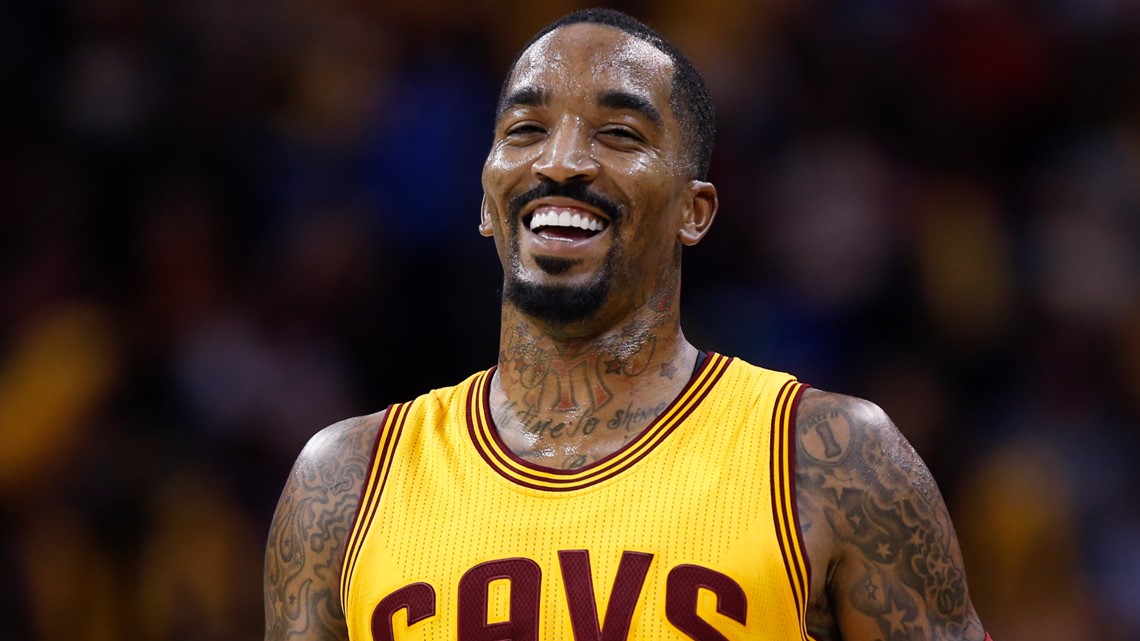 But whereas such incidents might have defined any other player's career in a particular city, with Smith, they merely serve as footnotes that underscore the unique nature of his Cleveland tenure. His prominence at Browns and Indians games only strengthened his connection to the city, as did his willingness to open up about the premature birth of his daughter, Dakota in 2017.
Regardless of how it came to an end, this much about Smith's time with the Cavs is indisputable: one of the NBA's most enigmatic players found a home -- a connection he doesn't expect to end just because his time playing for the city has.
"I don't think it's a farewell, because I'll always come back to Cleveland," he said at the Celebrity Softball Game last week. "I'll always be welcome from the city. That's the most important thing to me, more than anything. I don't think this is a farewell, I think it's to be continued."