INDEPENDENCE, Ohio — As he took the podium for his team's annual media day, Cleveland Cavaliers forward Kevin Love was noticeably more upbeat than usual.
Some of that had to do with the offseason he's coming off of, in which he and his girlfriend, supermodel Kate Bock, traveled the world from Thailand to Jackson, Wyoming.
Some of it also had to do with the new emotional support dog he and Bock have acquired.
"Just get a dog and figure out the rest later," the 5-time All-Star advised.
But while there were plenty of new topics to discuss with the franchise player of a team still in the early stages of a rebuild, one question from previous media day availabilities remained the same.
After all, it's become a media day tradition for Love to weigh in on the trade rumors he's often become a part of and this year's occasion was no exception.
"There's always going to be that noise," Love said. "That's going to continue this year, next year, however many -- I have four years left on this deal."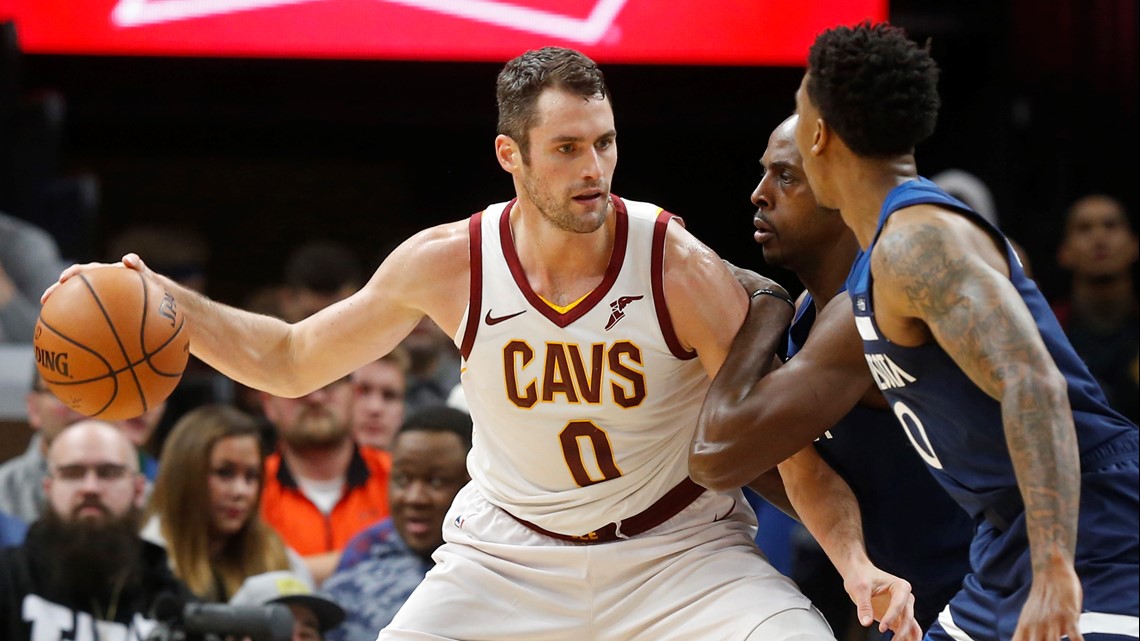 In a league that's become just as defined by its player movement as it has its actual games, many have pinpointed Love as the next All-Star domino to fall. With Cleveland still in the early stages of what will likely be a multiyear rebuild, the reality is the Cavs may not have much use for a 31-year-old entering the first season of a 4-year, $120 million extension -- or at least not as much use as a contending team could have in the arms race of the NBA.
Love not only understands that, but also accepts it. He also knows that whatever happens between now and the February trade deadline is out of his control.
"We do have a young team. We have a new coach, we have a number of new players," he said. "I think there's always going to be that idea to restart and go younger. But until that time comes, or if it ever comes, I'm just going to continue to be me and play great, stay healthy and just try to get the best out of myself and the players on this team."