CLEVELAND -- With the current construction of the roster, should small forward LeBron James either opt into the 2018-2019 season or work out a new deal with the team, the Cleveland Cavaliers are well over the NBA's salary cap and could have expenditures of $155 million, leaving no room to sign other free agents.
If the Cavaliers want to rebuild the roster to better compete with the Warriors than they have in each of the last two years, which resulted in a five-game series loss in the 2017 NBA Finals and this year's four-game sweep, trades would be the only way to do so.
And not surprisingly, Kevin Love's name has been mentioned as the most tradeable asset currently on the roster, especially when paired with the No. 8 overall pick in the 2018 NBA Draft.
"Anything is possible," Love said. "People have been saying that for the past four years. I knew that question would come, but I like to be here. I've always said that. Always wanted to win here."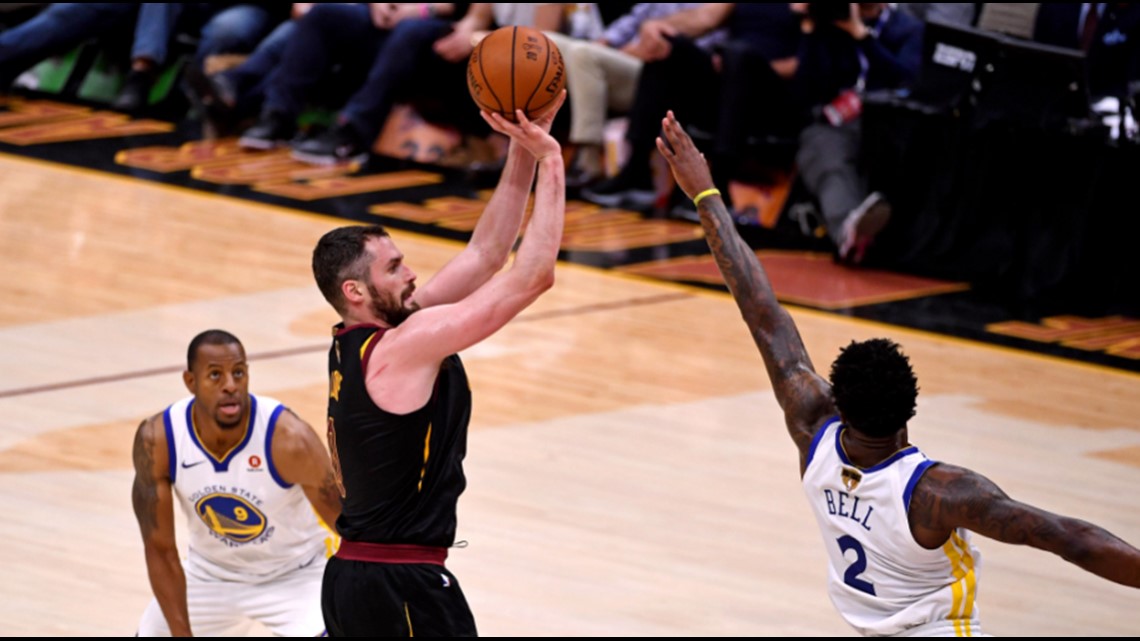 The Cavaliers have to make the No. 8 pick before being eligible to deal it away because they already traded their selection to the Los Angeles Lakers in early February along with point guard Isaiah Thomas and forward Channing Frye in exchange for guard Jordan Clarkson and center Larry Nance Jr.
Despite spending much of the second half of the regular season rehabbing a broken bone in his left (non-shooting) hand, Love finished 2017-2018 with his second-best stat line since joining the Cavaliers, as he averaged 17.6 points and 9.3 rebounds per game.
Additionally, Love had his best shooting season with the Cavaliers, knocking down 45.8 percent of his attempts from the field and 41.5 percent from three-point range.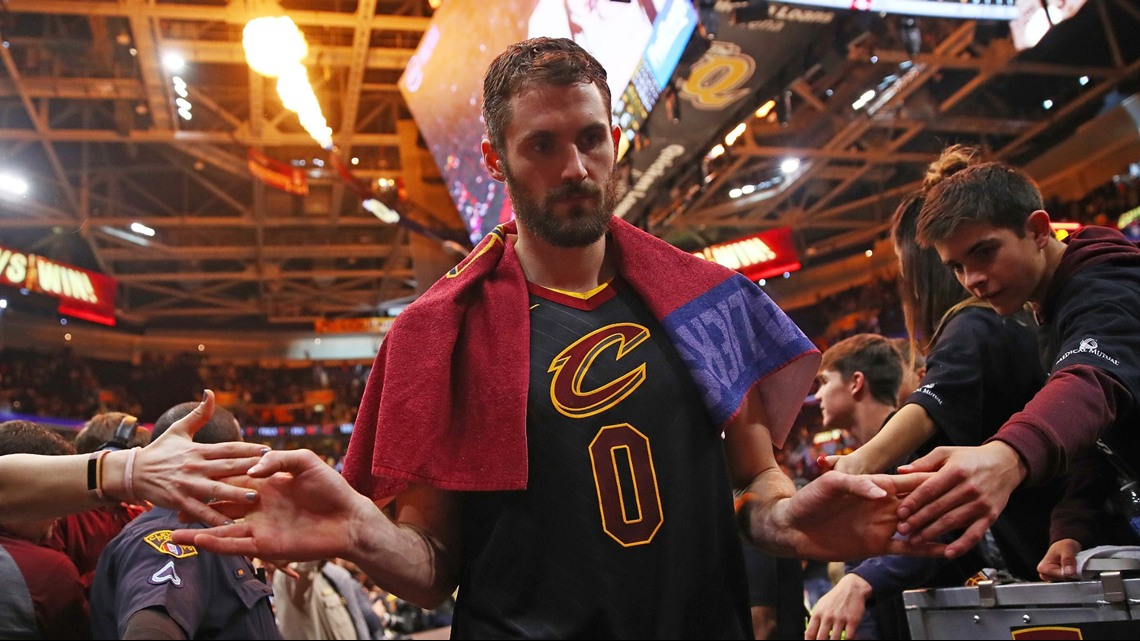 The future of the Cavaliers is very much up in the air after Friday night's series-ending 108-85 loss to the Golden State Warriors in Game 4 of the 2018 NBA Finals at Quicken Loans Arena.
With James able to opt out of the final year of his contract and no hint of whether he may stay with his hometown team or again leave the Cavaliers to pursue NBA championships with another organization in better position to compete against the Warriors, there are plenty of questions to be answered in the coming weeks.
"It's something where I'm sure he will spend time with his family and when that times comes to make a decision, he will be in a good frame of mind," Love said. "Obviously, I'd love to play with LeBron the rest of my career, but that will be a choice that he makes."