CLEVELAND -- Cleveland Cavaliers small forward LeBron James believes that given the current political climate in America, a message of unity and positivity was necessary.
And James feels the superhero movie, Black Panther, shows the importance of unity in a country that is struggling with issues and needs to band together in order to overcome the current challenges facing citizens and politicians alike.
"It's one of the greatest movies I've ever seen, and so many different reasons why," James said following shootaround Tuesday. "At this time and place right now, in the society that we're in, I think it was like perfect timing."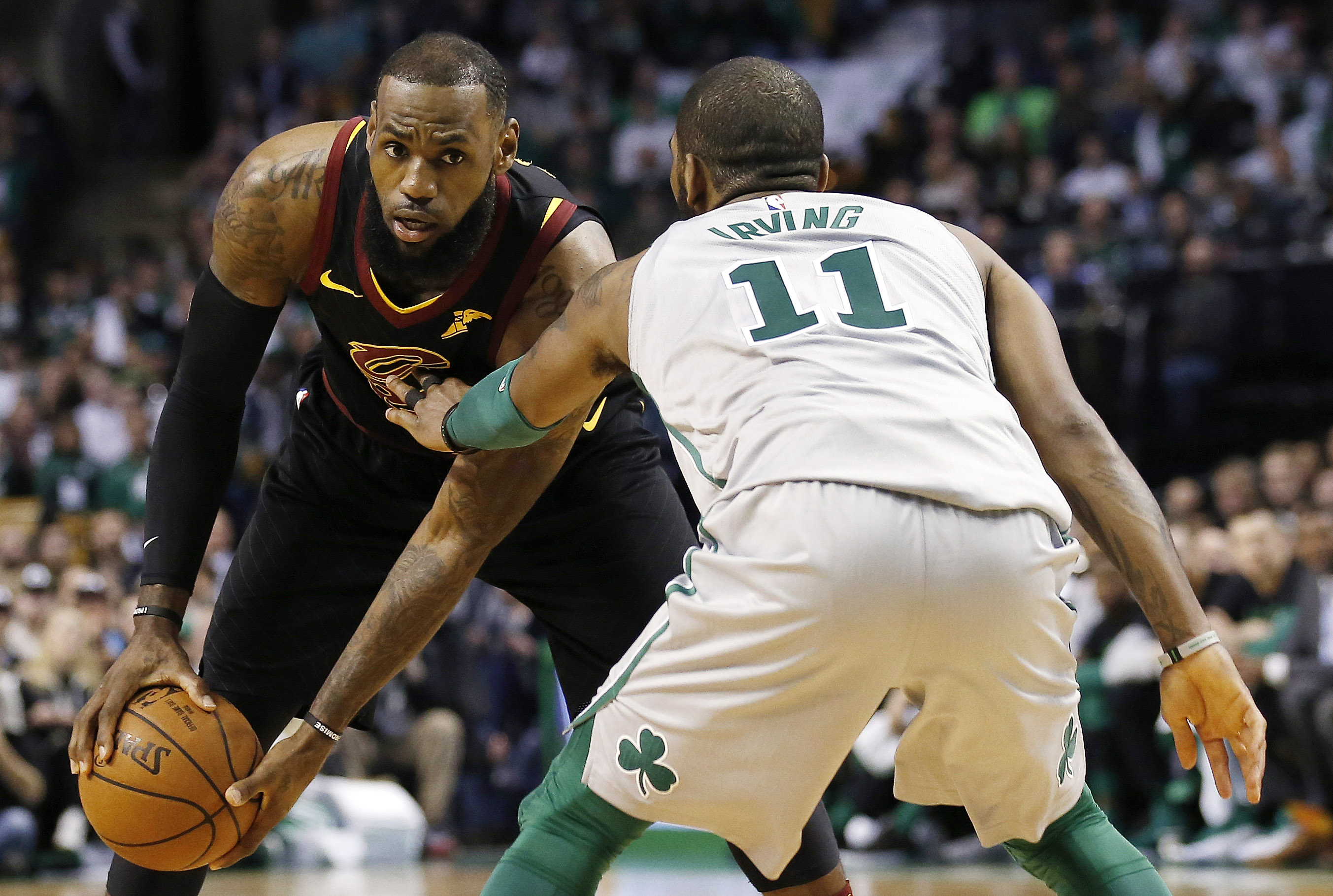 James compared the release of Black Panther to the arrivals of Larry Bird and Earvin "Magic" Johnson into the NBA during the early 1980s as well as Michael Jordan's ascension to great heights on the game's grandest stage during the 1990s.
"It's almost just like when somebody found out how to make a peanut butter-and-jelly sandwich," James said. "It's like the greatest thing to happen at that point in time, and Black Panther is that because right now, in society, we're talking Black Lives Matter and equality and things of that nature, and we see a community who was basically shielding themselves away from everybody because what they had and how they protected their ones was the best way for them to survive.
"Then, toward the end, they said, 'Well, in order for us to survive as a people, we have to be one. In order for us to be as great as we can be, we have to be one, and we're going to lend our resources, we're going to lend what we've done over our whole existence to everybody.'"
An admitted fan of superheroes as a kid growing up in Akron, James is glad to see the African-American community represented in such a positive way and encouraged to not only dream big, but also, turn those goals into reality.
"To see how powerful Black Panther is, how powerful his tribe was and people around him, it just gave you like a sense of, 'Not only can we be the President of the United States, Barack Obama, we can also be a superhero,'" James said.
"And Black Panther, that's so dope for me and for my kids to see that right now at this point in time. It's so much positive going on, and it's so great to have that type of positive feel in such a negative time."
After watching Black Panther with his wife, Savannah, Monday night, James admitted it was such a moving experience that he anticipates seeing the movie in theaters again "three or four more times."
"In our community and the way we grew up, it's great progress, and for us, it is a big deal," James said. "In the grand scheme of things, in life, it's not a huge thing, but for us, where we grow up and the statistics and the people that's discrediting you, even our own, even our own shield us and hate on us and tell us, 'We can't become this, and either, you sling coke rock or you've got a wicked jump shot,' a line from Biggy Smalls, they only tell you, 'These are the only two options you've got.'
"It's a huge deal for us to say, 'Well, don't worry about doing that. You can become President of the United States. You can become a doctor. You can become the greatest policeman. You can become a fireman, Black Panther.' That stuff means so much for us because all we have is dreams. All we have is dreams, and when you have something that can make that dream become reality, if that's a superhero or someone that made it out of your community like myself, it allows our dreams to become actuality, and it's a huge thing. It's a huge thing."