CLEVELAND -- On the court, it's not often that LeBron James and Stephen Curry agree. On multiple occasions in the past four NBA Finals -- including the current ongoing series -- the two rivals have exchanged choice words with one another.
"It's typical of him. I'm not surprised. It's typical of him," James said of President Trump. "I mean, I know no matter who wins this series, no one wants the invite anyway. So it won't be Golden State or Cleveland going."
"I hope to be in that situation and win two more games where we win a championship and obviously know what comes with that," said Curry, whose Warriors lead James' Cleveland Cavaliers 2-0 in the best-of-seven series. "I agree with LeBron. Pretty sure the way we handled things last year, kind of stay consistent with that."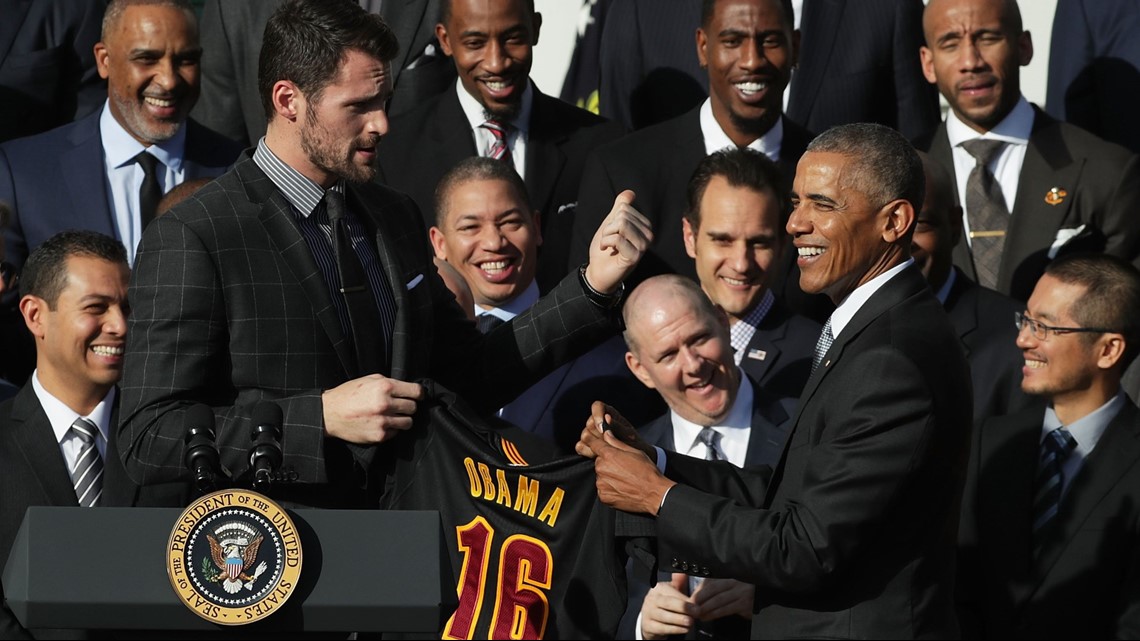 After winning the 2017 NBA title, the Warriors stated that they intended to meet as a team to discuss a potential White House visit, which some players -- including Curry -- had already expressed hesitations about. Such visit, however, never came to fruition, as President Trump publicly dis-invited the Warriors from visiting the White House in late-September.
In the aftermath of Trump's tweet, James took to his own Twitter account to call out the president, who he referred to as a "bum."
Nearly a year later, not much has changed when it's come to the 4-time MVP's stance on the United State's 45th president.
"As long as he's in office, then the communication and things like that are going to continue to happen. It's a lot of things that we believe in as Americans that we don't feel that he's for us. There are a lot of people that believe that he's not for the people or doing things that's right by the people," James said.
"It's not surprising hearing the news today with the Eagles. But I think more importantly, as Americans and especially people in Philadelphia, we shouldn't let that news take away from what that unbelievable team did and accomplished, what all those players did to sacrifice throughout each and every Sunday, going out and playing the style of football that they played and winning a Super Bowl the way they won it."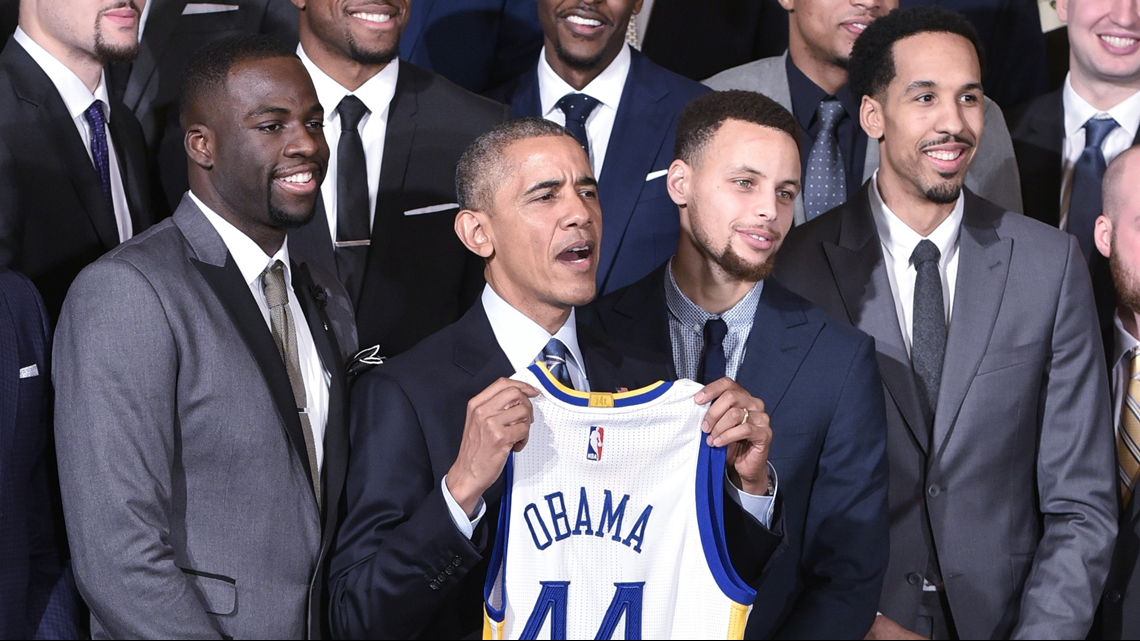 Added Golden State head coach Steve Kerr, who has been one of President Trump's most vocal critics in sports: "It's not surprising. I think the President has made it pretty clear he's going to try to divide us, all of us in this country, for political gain. So it's just the way it is. I think we all look forward to the day when we can go back to just having a celebration of athletic achievement and celebrate Americans for their achievement, their good deeds.
"The irony is that the Eagles have been nothing but fantastic citizens in their own community. They've done so much good. I've read a lot about their team. Malcolm Jenkins, Chris Long -- these guys are studs. They're amazing.
"So it will be nice when we can just get back to normal in three years."