CLEVELAND — It's the end of an era in Cleveland.
"I want to thank the club for being flexible and giving me the opportunity to explore NBA opportunities in free agency," Dellavedova tweeted as his Cleveland career officially comes to an end. "Melbourne is close to family and my hometown of Maryborough, and I have always wanted to come back here and play at some point."
An undrafted free agent out of Saint Mary's in 2013, Dellavedova quickly became a favorite among Cavs fans for his gritty play and toughness on the court. His status as a Cleveland sports folk hero was cemented forever during the 2015 NBA Finals when, following an injury to star Kyrie Irving, "Delly" was penciled in as the starting point guard and played excellent defense in a Game 2 victory over the Golden State Warriors. He later scored 20 points in a Game 3 win, and was so exhausted afterwards he had to be taken to the hospital for dehydration treatment.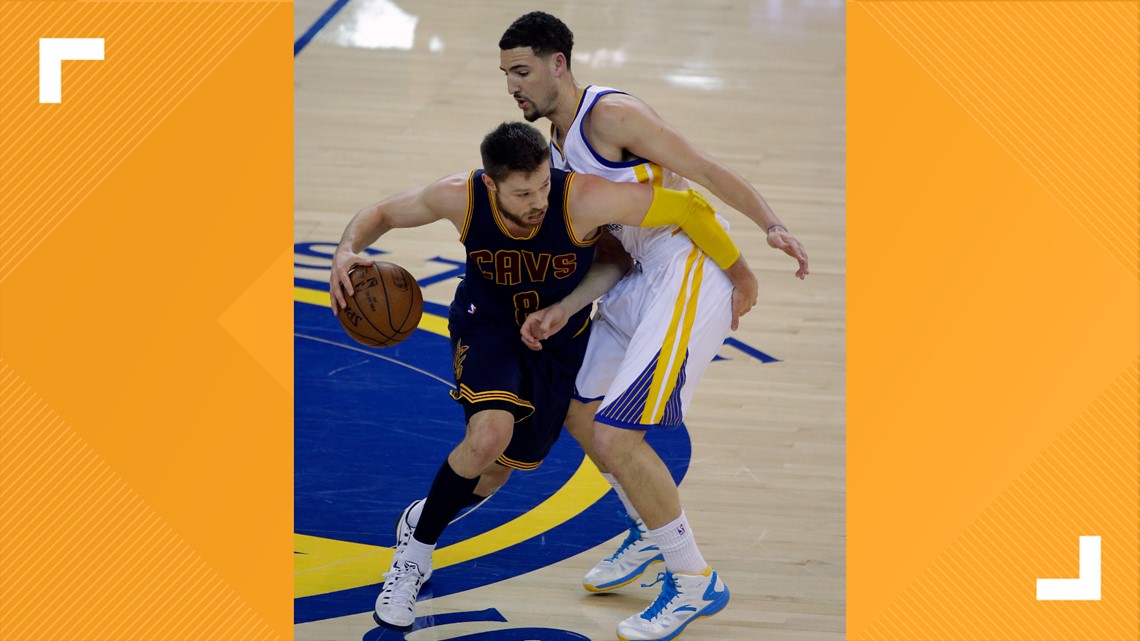 The Cavaliers went on to lose that series in six games, but Dellavedova returned the next season to help the team win its first NBA championship, averaging 7.5 points and 4.4 assists per game during the regular season. He later signed a four-year contract with the Milwaukee Bucks and helped them make two postseasons, but was traded back to Cleveland in 2018.
This past year, injuries limited Dellavedova to just 13 games, though he did average 4.5 assists per contest. Though he shot down rumors of his retirement, it was believed he would not be in the Cavs' long-term plans following a 22-50 season, and those suspicions have now been proven to be true.
In parts of six seasons in Cleveland, Dellavedova averaged 5.3 points and 3.5 assists per game, and served as their primary backup point guard during the 2015 and '16 Finals runs. With his departure, Kevin Love is now the only remaining member of the team that won the NBA title just five years ago.
Before he suits up for Melbourne United (the defending NBL champions), Dellavedova will take part in the Tokyo Olympics as a member of Australia's men's basketball team. The squad, currently ranked third in the world, is seeking its first-ever medal in the sport.