One of the Cleveland Cavaliers' new uniforms for the 2017-18 season will be an homage to the finest moment in team (and arguably in Cleveland sports) history.
Nike introduced its new NBA Statement Edition Uniforms for the league's 30 teams at an event at Sony Studios in Culver City, California on Friday night. The Cavs uniform will remind fans of the black-sleeved jerseys that the team wore during its Game 5 and Game 7 wins at Golden State in the 2016 NBA Finals.
Black has become a new and permanent addition to the Cavaliers color palette as part of the team's recently introduced modernized brand. The uniform also displays the Goodyear Wingfoot as part of their new partnership with the Cavs.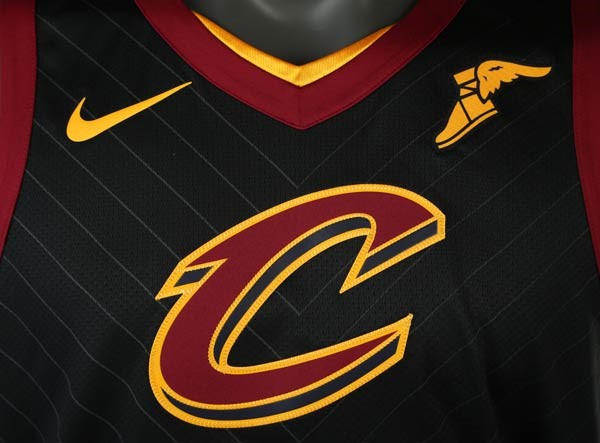 The Cavs will wear the Statement Edition uniform for the first time on November 24th when the team takes on the Charlotte Hornets at Quicken Loans Arena. That will also be the first day that fans will able to purchase the jerseys at Cavs.com/shop.