CLEVELAND — Former Cleveland Cavaliers star forward LeBron James never forgot where he came from and the journey he took to go from someone growing up in inner-city Akron to one of the most recognizable public figures anywhere in the world.
James has used his basketball prowess not just to score points, make passes and block shots, but also, to help those in his hometown, especially with the opening of the I Promise School, and that journey was documented in the latest Nike commercial, which was released Thursday.
"We always hear about an athlete's humble beginnings, how they emerged from poverty or tragedy to beat the odds," James narrated. "They're supposed to be stories of determination that capture the dream. They're supposed to be stories that let you know that people are special.
"But you know what would be really special? If there were no more humble beginnings."
Following the release of the commercial, James shared the video on his Facebook page with a poignant message.
"17 years ago, Nike took a chance on a kid from Akron," James wrote. "And 17 years later, this has given me the ability to provide opportunities for my 1,400 kids in Akron so that one day, NOTHING is left to chance.
"They will KNOW that a kid from Akron is something special!! Just like you London, I see you. #ThekidfromAKRON #striveforgreatness #justdoit."
Earlier this year, James was named to Time Magazine's list of the 100 Most Influential People.
The Los Angeles Lakers small forward was recognized for his community activism, specifically the founding and creation of the I Promise School.
"Early heroes will mold a person's future," billionaire magnate Warren Buffett wrote of James. "LeBron has justified the adulation of millions and millions of young people, thanks to his ability to live up to enormous expectations on the basketball court, his business successes in Hollywood and media, and his new I Promise School for disadvantaged kids in his hometown of Akron, Ohio.
"That adulation will make a positive difference in their lives. And you know what else is exciting? As great as he has been so far -- on and off the court -- you're just seeing the start of LeBron."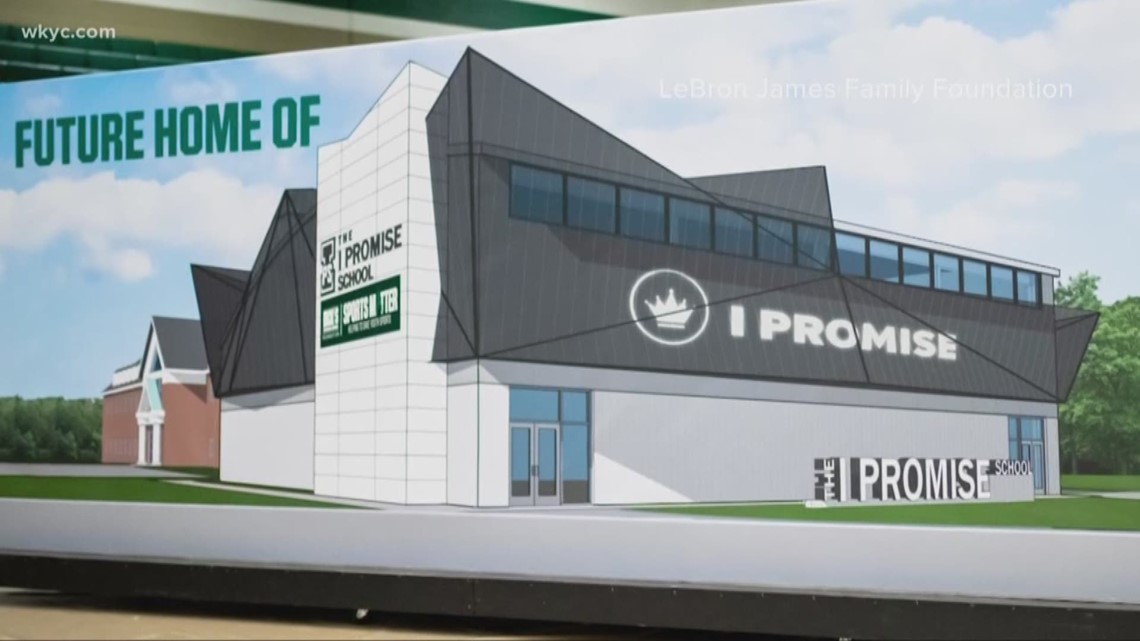 Funded by the LeBron James Family Foundation and Akron City Schools, the I Promise School is more than just a place for elementary-age students to get an education. There is a food pantry to help families in need and transportation services are available to make sure students get to school.
And the commitment to education has proven fruitful for the students.
According to the New York Times, 90 percent of the school's 240 third and fourth-grade students "met or exceeded" expectations in mathematics and reading, which is a rate higher than in the Akron City Schools District.