LeBron James has already made it clear he's not a fan of the NCAA. And the longtime Ohio State supporter sure isn't a fan of the University of Michigan. Neither of those factors, however, prevented the Cleveland Cavaliers superstar from taking in Monday night's NCAA Tournament Championship between Villanova and Michigan.
James, of course, was referring to Villanova sophomore guard Donte DiVincenzo, who scored 31 points off the bench in the Wildcats' 79-62 championship victory.
"That kid was on fire," James said. "He made himself a lot of money. That's the first thing I thought. Obviously I'm not with the whole college thing, so I don't care about that, so he made himself a lot of money last night and not because of the way he was shooting, but he was doing it all. He was getting into the lane, and-1s, backdoors, lobs, verticality with [Michigan guard Charles] Matthews at the peak, showing his athleticism.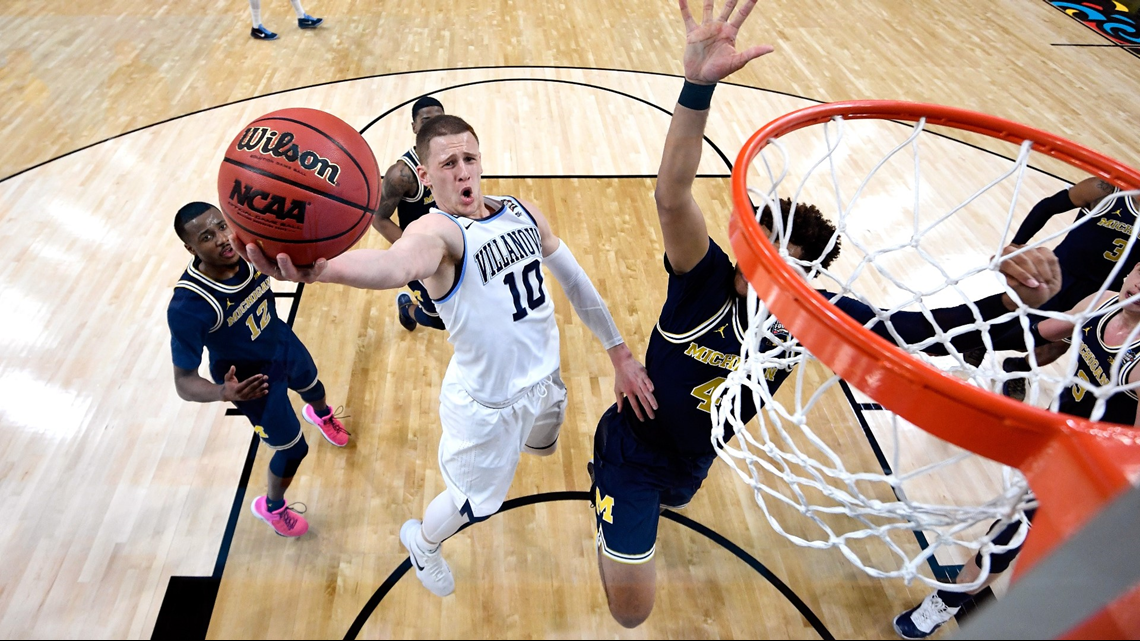 "And then when the game started to get [close], Michigan cut it to 12, boom, he hits you with another backbreaker. Michigan kind of gets it to 10 -- boom, he shows up again."
James went on to state he wasn't surprised to see Villanova walk away with the championship trophy for a second time in three years after Jay Wright's No. 1-seeded squad capped off what was a 36-4 2017-18 season. He also seemed to take note of several Wildcats players aside from DiVincenzo on Monday night, including star guard
"Villanova was the best team in college basketball this year," said James, who entered the NBA straight out of high school in 2003. "When their National Player of the Year [guard Jalen Brunson] is on the sideline with four fouls for the majority of the second half and you're still winning, that let's you know how great of a team you are. Donte, obviously he was great, the kid [Mikal] Bridges was shooting the heck out of the ball. The one kid, No. 4, I call him 'Baby Millsap,' [Eric] Paschall, I call him 'Baby Millsap,' he's a matchup problem."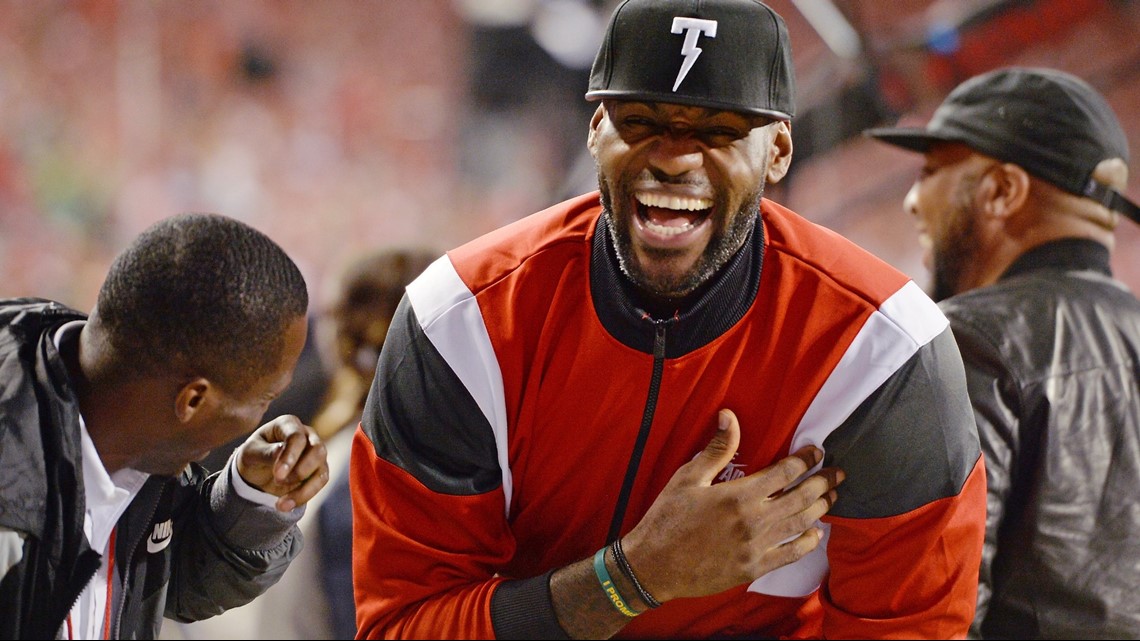 It also didn't hurt James, a noted Ohio State fan who regularly outfits the Buckeyes basketball program with his signature shoe line, to see Michigan -- or 'That Team Up North' -- come up short.
"The best team won. And I'm actually happy they won, because we don't really speak that other team's name around here," James said with a smile. "I feel for the kids though."