CLEVELAND — The Cleveland Cavaliers are going to be without rookie guard/forward Kevin Porter Jr. for quite a while.
According to Kelsey Russo, Cavaliers reporter for The Athletic, Porter Jr. "is now likely to miss four to six weeks" because of a knee injury sustained in last Sunday's 118-103 loss to the Minnesota Timberwolves at Rocket Mortgage Fieldhouse in Cleveland.
Originally, the Cavaliers said Porter Jr., a 6-foot-4, 200-pound rookie out of the University of Southern California, would be "re-evaluated in approximately two weeks" after undergoing imaging at Cleveland Clinic Sports Health and an evaluation from Cleveland's medical staff.
However, his timetable for a return is now at or after the NBA All-Star Weekend in Chicago, Illinois (February 14-16).
Porter Jr. suffered the non-contact injury on offense with 8:40 remaining in the third quarter.
Starting the play on the left side of the floor, Porter Jr. ran up to the left wing to take a handoff from center John Henson just beyond the three-point line. Porter Jr. dribbled once with his right hand and appeared to try and cut back left with a defender at his back.
However, as Porter turned to go back to the left wing, he fell to the court clutching his left knee and writhing in pain as the team's medical staff attended to him.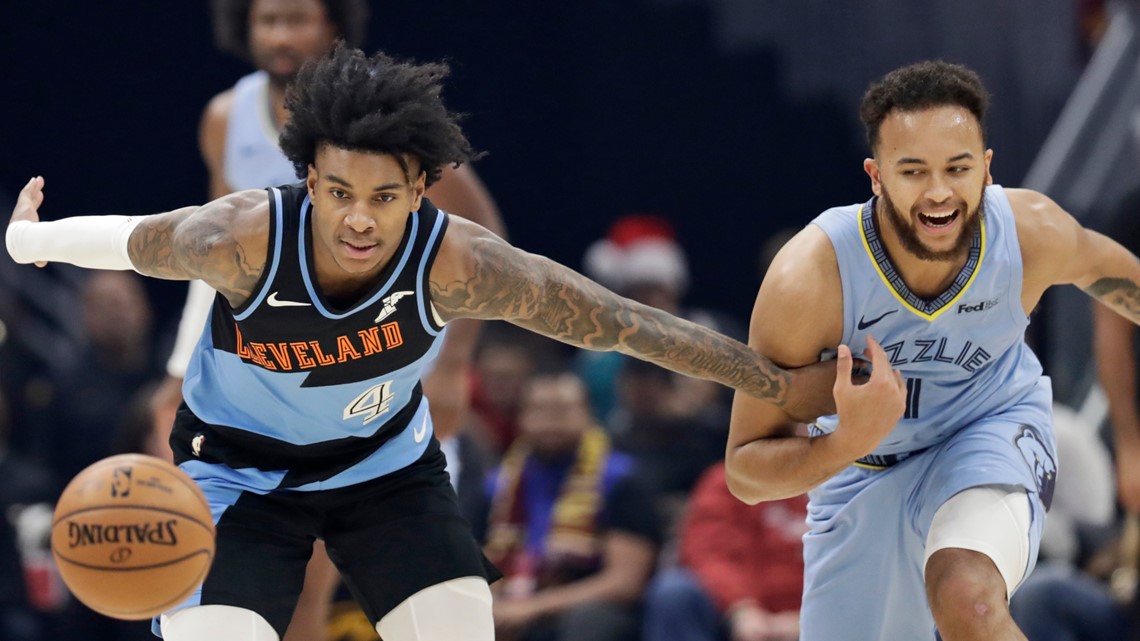 In 34 games, including two starts, for the Cavaliers, Porter Jr. has averaged 8.5 points, 3.3 rebounds, 1.9 assists and 0.9 steals over 21.8 minutes of play. Porter Jr. has shot 43.9 percent from the field, 29.7 percent from three-point range and 72.7 percent from the free-throw line.
Currently, at 10-27 and on a five-game losing streak, the Cavaliers are seven games in back of the No. 8 seed in the Eastern Conference.
Heading into Thursday's game against the Detroit Pistons at Little Caesar's Arena in Detroit, the Cavaliers have the NBA's fourth-worst record, behind only the Atlanta Hawks (8-30), Golden State Warriors (9-30) and New York Knicks (10-28).