CLEVELAND — Editor's note: the Locked On Cavs podcast in the video player above is from Nov. 9, 2021.
"Hopefully we'll have a player or two in the 2022 NBA All-Star Game," Gilbert said at the press conference, which was held on Nov. 1, 2018. "That gives us a few years to do that, but we believe."
Gilbert was right, the Cavs had time on their side. But his expectations, nonetheless, appeared lofty.
With LeBron James just months removed from having left for Los Angeles, Cleveland -- which was coming off of four consecutive NBA Finals appearances -- was headed for an inevitable rebuild. Even if the Cavs had three years to do so, acquiring an All-Star-caliber player is easier said than done, especially in a market not known as a traditional free-agent destination.
Yet as Cleveland's time to shine approaches, the Cavs lay claim to a pair of legitimate All-Star candidates. And while center Jarrett Allen could be facing an uphill climb in the frontcourt-heavy Eastern Conference, point guard Darius Garland path toward becoming Cleveland's first All-Star since James seems more realistic.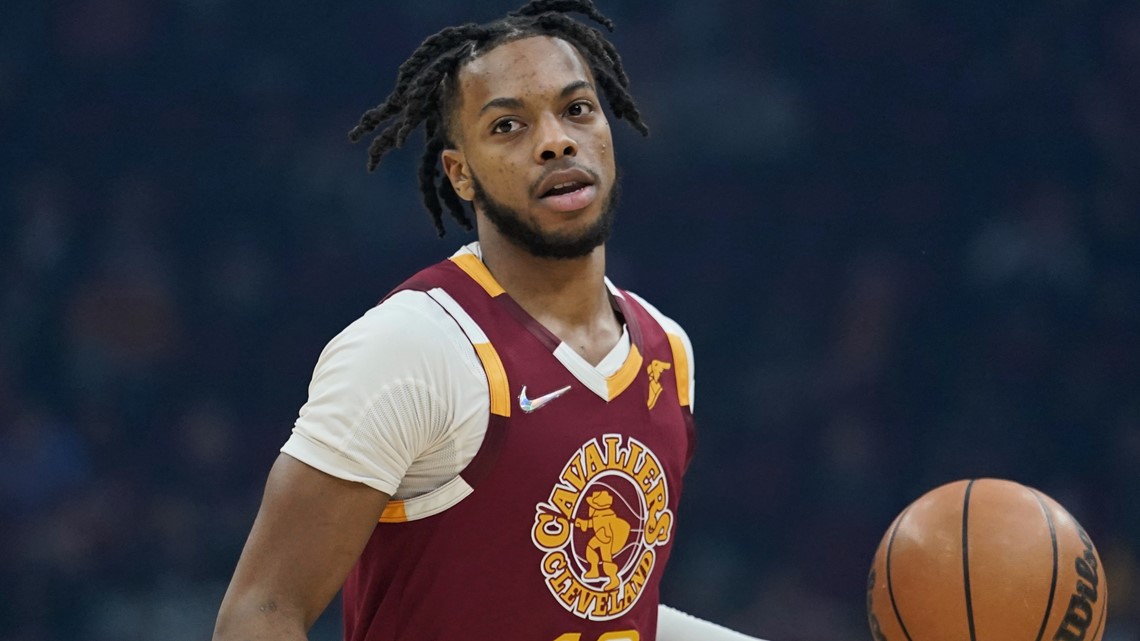 A little more than seven months after Cleveland as the 2022 All-Star Game's host city, the Cavs used the No. 5 pick in the 2019 NBA Draft to select Garland. While he was a highly touted high school prospect, the 6-foot-1 point guard had played just five games during his freshman season at Vanderbilt due to a knee injury.
Garland's COVID-19-shortened rookie season was hardly spectacular and John Beilein's short-lived tenure as Cleveland's head coach didn't help matters. Averaging 17.4 points and 6.1 assists in his second season, the Gary, Indiana, native showed improvement and finished the campaign with such a strong stretch that many considered him to be a potential breakout player the following year.
To say that Garland has made good on those expectations has been an understatement.
Appearing in 36 games, the 21-year-old has averaged team-highs of 19.1 points (37.2 percent from 3-point range) and 7.6 assists, while helping lead the Cavs to a 24-18 record. Garland's latest performance also happened to arguably be his best, as he recorded a triple-double with 11 points, 15 assists and 10 rebounds in Cleveland's 111-91 victory over the Utah Jazz on Wednesday night.
"Darius Garland deserves to be in the All-Star Game," Jazz guard Donovan Mitchell, a two-time All-Star, said after the game. "A night like tonight, he didn't shoot well and still had a major impact on the game. You could definitely stamp that -- I think you should and all people should. Because what he's doing now is next level."
While it would be difficult to argue otherwise, whether or not Garland will ultimately be selected to next month's All-Star Game is a different story.
Since he is unlikely to be selected as one of the two starting backcourt players for the Eastern Conference, the third-year guard will have to make the All-Star roster as one of seven reserves. At this point, Kevin Durant, Giannis Antetokounmpo, Joel Embiid, DeMar DeRozan and Trae Young appear likely to be occupying the East's starting spots, with Zach LaVine and James Harden almost assuredly making the team as reserves.
That leaves five open spots in the East -- at least three of which will likely be used on frontcourt players (one of which could be Allen). As for the potentially two open guard spots, Garland faces stiff competition from the likes of LaMelo Ball, Jaylen Brown, Fred VanVleet and Bradley Beal.
But if Wednesday night was any indication, it would hardly be a shock to see Garland representing the Cavs at Rocket Mortgage FieldHouse on February 20. And with the rosters not being announced until Feb. 3, he still has three weeks left to make his final case for turning Gilbert's wishes from three years ago into a reality.