CLEVELAND — The Cavaliers will be well-represented throughout the course of NBA All-Star Weekend in Cleveland. That includes rookie center Evan Mobley, who will be participating in Friday night's Rising Stars game as well as in the Skills Challenge on Saturday.
The 20-year-old Mobley, who was drafted third overall by the Cavs in the 2022 NBA Draft, has put up impressive numbers in his first season as a pro. The 7-footer is averaging 14.9 points, 8.1 rebounds, and 1.6 blocks to help thrust the Cavaliers to a surprising 35-23 record.
Is he ready to take center stage for All-Star Weekend?
"I'm just trying to have fun," Mobley told reporters during media availability on Friday at Rocket Mortgage FieldHouse. "That's all. I just want to enjoy everything and take it all in."
"I'm excited to play with him (Okoro) tonight," Mobley said. "Me and him ought to have some good chemistry out there."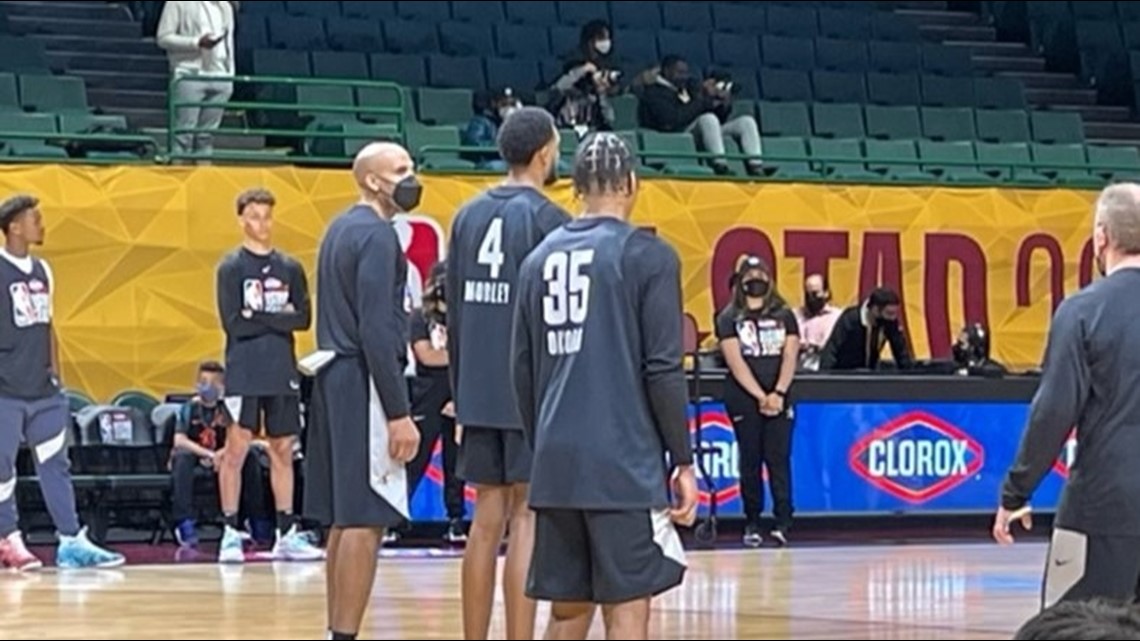 While Mobley is having fun taking in the All-Star festivities, his mind is also focusing on when the Cavaliers return to action as the team continues to push toward their first postseason berth since 2018. "To make the playoffs and do things that haven't been done for several years since LeBron would be great for us to do. We're just ready for it all and will try to keep winning."
You can watch Mobley's remarks below:
More NBA All-Star coverage: