BROOKLYN, N.Y. — Ohio State guard Malaki Branham, a St. Vincent-St. Mary High School grad, was selected 20th overall by the San Antonio Spurs in the first round of the 2022 NBA Draft on Thursday.
Branham, a freshman this past season for the Buckeyes, announced he would be leaving Ohio State for the NBA Draft in April. He was named the Big Ten Freshman of the Year last month after averaging 13.7 points and 3.6 rebounds per game while shooting 49.8% from the floor for an OSU team that went to the second round of the NCAA Tournament.
Branham was one of five freshmen in the nation and one of only two from a Power 5 school to have multiple 30-point games this past season. He ended the campaign by scoring in double figures in his last 11 contests.
A native of Columbus, Branham moved up to Akron for high school and led the Irish to two state championships. The second of those titles came during his senior year in 2020-21, when he averaged 21.3 points and 5.1 rebounds per game en route to winning Ohio's prestigious Mr. Basketball Award.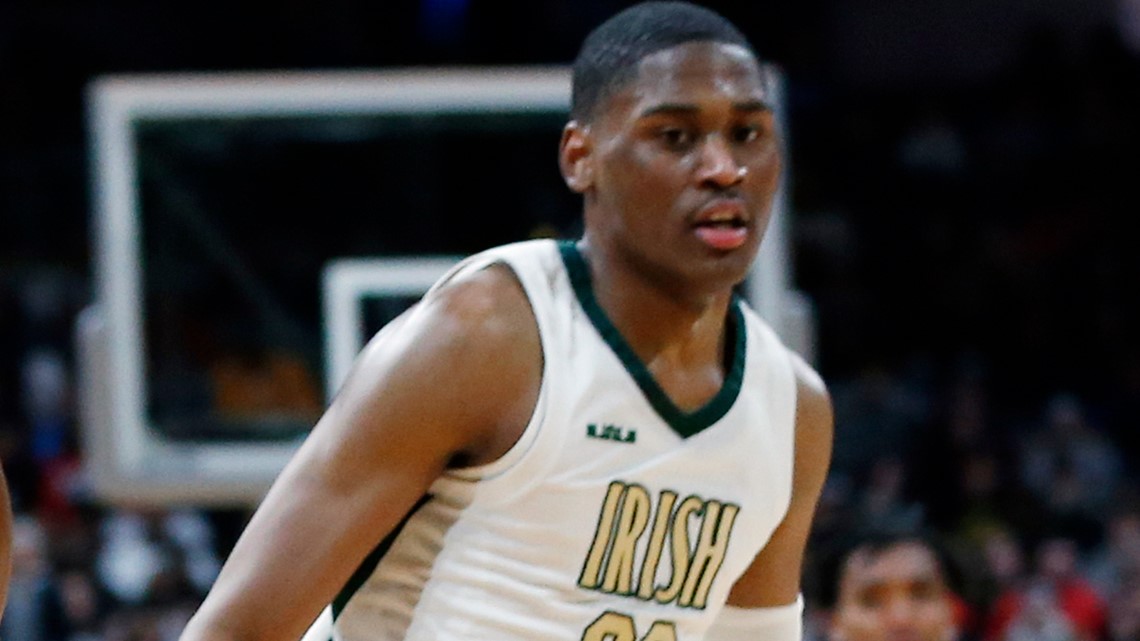 Branham is the first Ohio State player to be selected in the first round since D'Angelo Russell in 2015, and just the third-ever St. V alum drafted anywhere. The previous two were Jerome Lane in 1988 and LeBron James in 2003.