A monster run will do it.
Michigan stormed out of the "under-eight" media timeout, went back in front of the Loyola-Chicago Ramblers, courtesy of a 17-2 run over a six-and-a-half minute stretch and never relinquished the lead on the way to a 69-57 win in the national semifinals at The Alamodome in San Antonio, Texas, Saturday.
Over the final 14-plus minutes of play, the Wolverines (33-7) outscored the Ramblers (32-6), 38-16, and reached the National Championship Game for the sixth time in school history.
Michigan will try and bring home the university's first national title in basketball since its 80-79 overtime win over Seton Hall in 1989. They will face off against either the Kansas Jayhawks or Villanova Wildcats in Monday's National Championship Game.
PHOTOS: Michigan Wolverines top Loyola-Chicago Ramblers at Final Four in San Antonio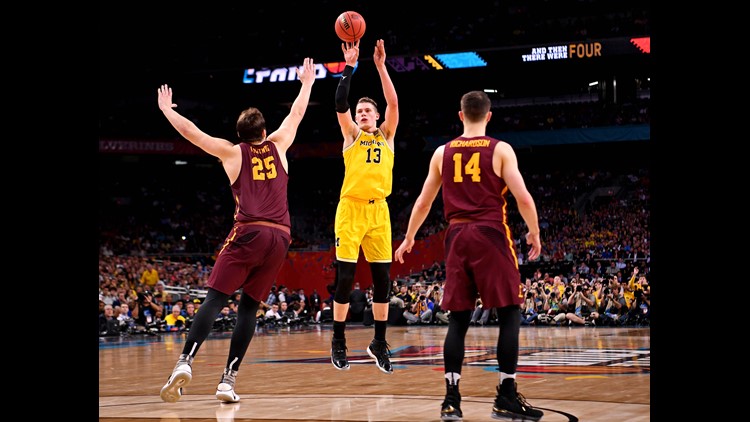 In the second half, Michigan's depth and productivity overwhelmed the Ramblers, who committed 11 turnovers after the intermission.
In a winning effort, forward Moritz Wagner led the Wolverines with 24 points and 15 rebounds, along with three steals and one assist. Wagner, who had a double-double after the first half, finished the game 10 of 16 from the field and three of seven from three-point range.
And Wagner got plenty of help, as guard Charles Matthews finished with 17 points, while starting guard Muhammad Ali Abdur-Rahkman joined reserves Jaaron Poole and Duncan Robinson with seven points each in the semifinal victory.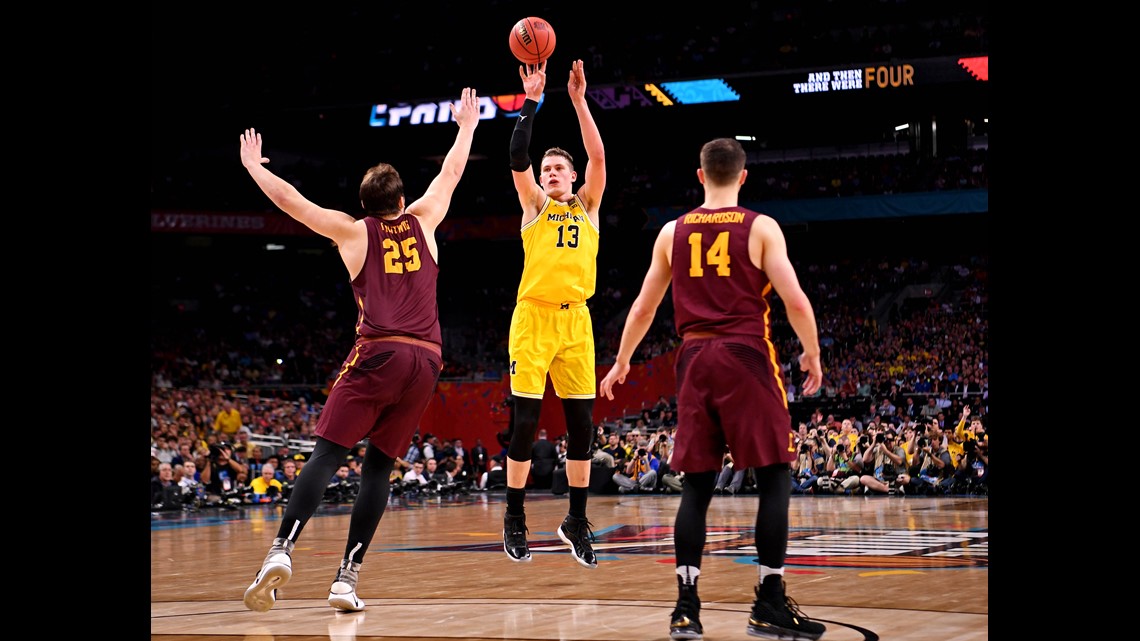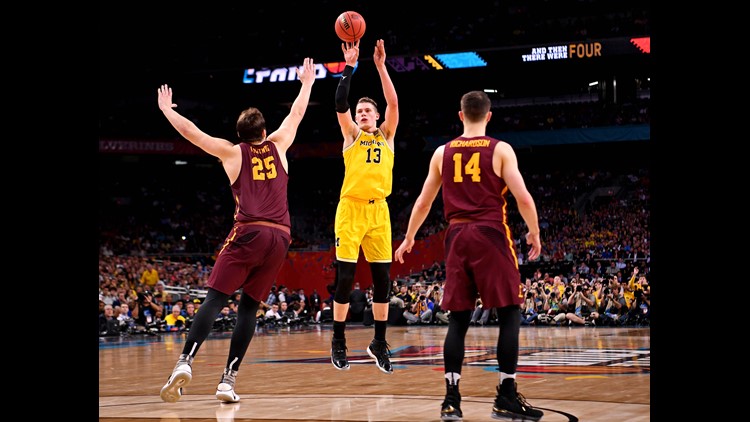 The second half from the Wolverines was in stark contrast to the first-half effort.
Despite missing all three of their first-half three-point tries, Loyola-Chicago converted 10 of its 24 looks from the field, scored 18 points in the paint and went nine of 10 at the free-throw line over the first 20 minutes of play against Michigan.
Although the Wolverines held a 21-18 edge in total rebounds and an 8-2 advantage in offensive boards, they committed eight turnovers and seven personal fouls against just six giveaways from the Ramblers.
Wagner had 11 points on five-of-eight shooting and 11 rebounds, and Matthews had eight markers, but no other player had more than two points in the first half, as the Wolverines converted just nine of their 31 attempts from the field and two of their 13 looks from three-point range.