CLEVELAND — Senior defensive lineman Cameron Brown has made quite the name for himself at Case Western Reserve University, and that has not always been easy, not with an NBA coach for a father with several championship rings to his credit.
The son of former Cleveland Cavaliers head coach and current Golden State Warriors assistant, Mike Brown, Cameron carved his own path in athletics, as he took his talents to the gridiron and has become an All-American pass rusher for the Spartans (9-1), who are playoff-bound for the fifth time in school history.
"It's very nice because with the big name, it's easy for me to be overshadowed with his accomplishments, and obviously, the nature of his profession," Brown told WKYC.com in an exclusive interview earlier this week.
"By him allowing me to do what I want to do and grow as a person, I think it makes our relationship stronger, and I feel I've become a better individual and a better athlete just by being able to watch my dad as an example instead of him nit-picking me and always telling me what I need to be doing."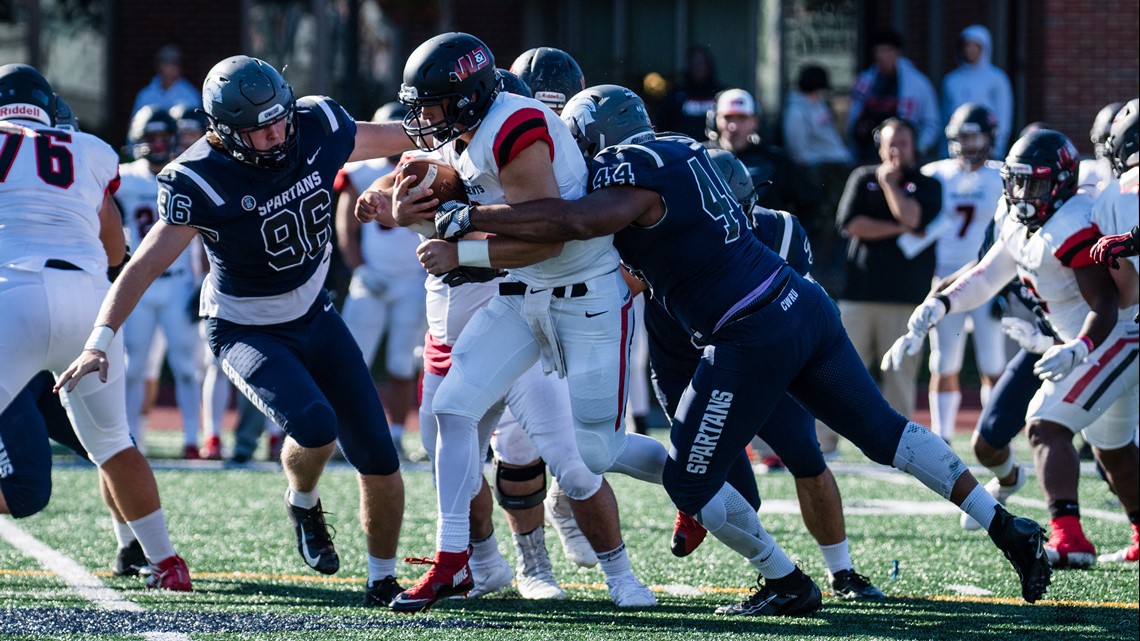 While his father's accomplishments have sparked plenty of conversation and questions, Brown has made his own name with fierce pass-rushing moves that earned him NCAA Division III All-American status.
After registering just nine sacks over his first two seasons at Case following a transfer from the University of Cincinnati, Brown collected 15 sacks during the 2018 season. Thus far this year, his senior season, Brown has 10.5 sacks heading into Saturday's first-round playoff game against Union College.
Over 42 career games, Brown has registered the most career sacks (34.5) in the history of the Case Western Reserve program.
"It means a lot," Brown said. "That's really rare that you're able to put your name in the record books, and that's something that I'm really grateful for. I'm really grateful for the people that were here before me to help show me the way.
"The biggest thing has been the overall success of the team, starting with the offensive side of the ball. If the offense isn't playing well, if they're not putting points up, then we're not getting ahead of teams and teams are able to run the ball more.
"By them getting up on teams with it really clicking, it's definitely been helpful in making teams pass more and I can key off more and rush the passer at a higher rate. Defensively, just everyone being locked in and doing their jobs has helped me be able to expand and grow."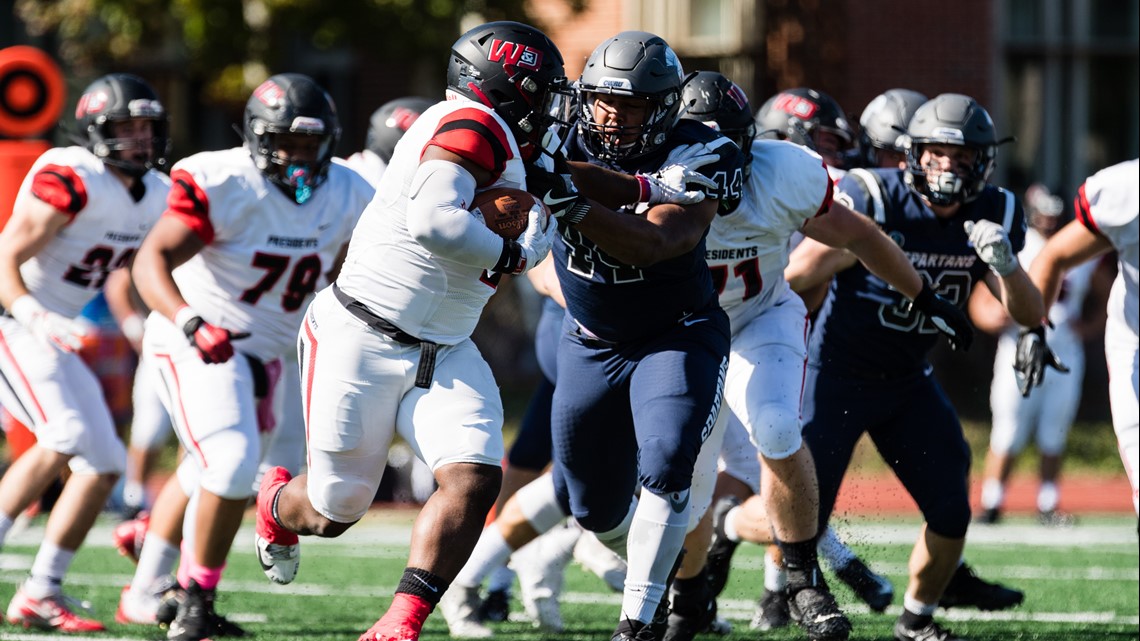 Although Brown has had plenty of individual success during his time at Case Western Reserve, he wants to punctuate his career with a deep postseason run.
"It'd be a great way to end my college career, and I couldn't think of a better way to end it than with a long playoff run, and hopefully, a national championship," Brown said.
"I want to help establish this program and make sure that people are going to want to come here in the future to make sure that Case stays as one of the leading programs in the nation."