INDIANAPOLIS — Ahead of Monday night's College Football Playoff National Championship Game, the National Football Foundation has revealed its 21 selections for the College Football Hall of Fame's Class of 2022.
Two of those men hail from the Akron-Canton area, having made their mark in Northeast Ohio long before achieving success at the college level: former Ohio State safety Mike Doss and former Toledo and Missouri coach Gary Pinkel.
Doss graduated from Canton McKinley High School in 1999 after leading the Bulldogs to back-to-back state championships and a national title as both a running back and defensive back. He later played for fellow Hall of Famers John Cooper and Jim Tressel at OSU, where he was a three-time All-American and the 2002 Big Ten Co-Defensive Player of the Year.
Doss is perhaps best remembered for his senior season in 2002, when he emotionally announced he would pass on early entry to the NFL Draft and return to Ohio State with the goal of winning a national championship. Up to that point, the Buckeyes hadn't won a title in 32 years and had gone just 21-15 in Doss' career, but shocked all prognosticators with an improbable 14-0 campaign that culminated with a double-overtime upset of No. 1 Miami in the Fiesta Bowl. Doss, who had nine tackles and an interception in the game, was named defensive MVP.
Further to the north, Pinkel attended what was then Akron Kenmore High School before playing tight end at Kent State, where he roomed with legendary linebacker Jack Lambert. Following a 17-year run as an assistant, he was hired to replace Nick Saban as Toledo's head coach in 1991, where in 10 seasons he won a school-record 73 games along with a Mid-American Conference Championship in 1995, when the Rockets finished 11-0-1 and ranked 24th in the country.
Pinkel's most notable success would come at Mizzou, where from 2001-15 he posted another school record of 118 wins along with five conference division championships. In restoring the program to national prominence, his 2007 and '13 teams both finished 12-2, with top five national rankings.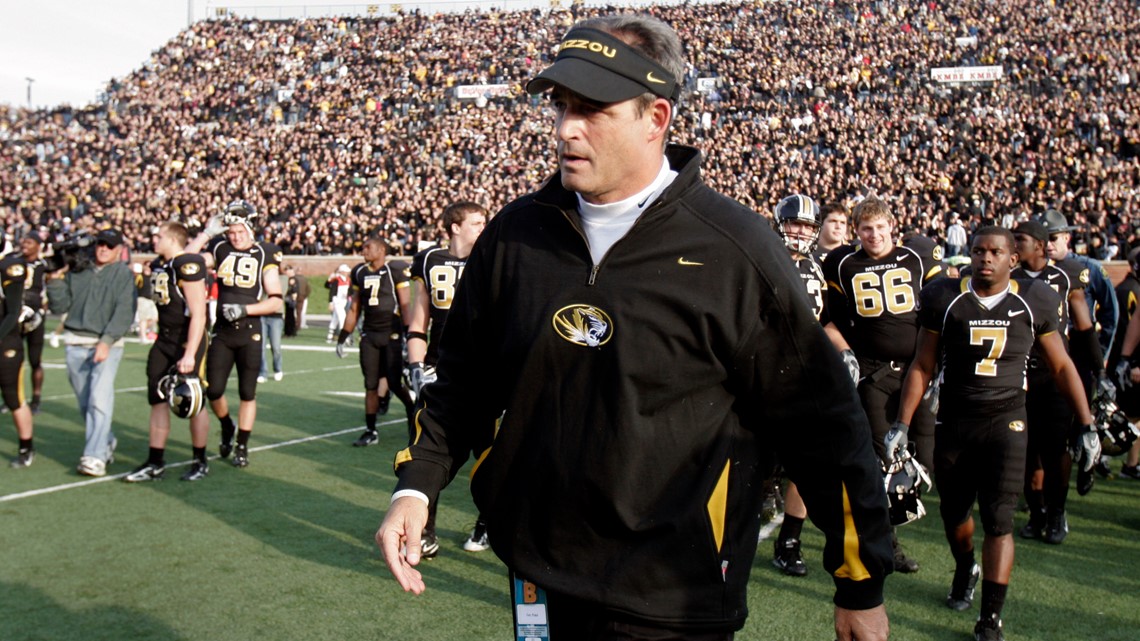 The two local legends will be formally inducted Dec. 6 at the NFF Awards Dinner in Las Vegas, along with the 19 other inductees:
LaVar Arrington - LB, Penn State
Champ Bailey - DB, Georgia
Michael Crabtree - WR, Texas Tech
Sylvester Croom - C, Alabama
Chuck Ealey - QB, Toledo
Kevin Faulk - RB/KR, LSU
Moe Gardner - DT, Illinois
Boomer Grigsby - LB, Illinois State
Mike Hass - WR, Oregon State
Marvin Jones - LB, Florida State
Andrew Luck - QB, Stanford
John Luckhardt - Head coach, Washington & Jefferson; California (PA)
Mark Messner - DT, Michigan
Terry Miller - RB, Oklahoma State
Billy Jack Murphy - Head coach, Memphis State
Rashaan Salaam - RB, Colorado
Dennis Thomas - C, Alcorn State
Zach Wiegert - OT, Nebraska
Roy Williams - DB, Oklahoma