CLEVELAND — The Case Western Reserve University football team is no stranger to playing in the postseason, but this year's trip to the NCAA Division III National Tournament, the school's fifth playoff appearance in the last 12 years, has a much different feel to it.
The Spartans (9-1) earned an automatic berth to the postseason by winning the Presidents' Athletic Conference. In the previous four trips, Case Western Reserve was an at-large team that had to run the table and go 10-0 just to hope to get into the postseason, and then, wait until selection Sunday to see if it received a bid.
"It means we must have done something right during the year," Case coach Greg Debeljak said. "There's not many teams that go. Only 32 teams out of 250 go to the playoffs, so I'm excited for our kids. A lot of guys, this is the first time in the playoffs.
"We have a decent amount that have been there before when we went back in 2017. It was a goal when we started the season, and it always feels great to reach a goal, and now, we'll set new goals for the playoffs."
Although the Spartans knew they were playoff-bound before playing their final game of the regular season, a rivalry matchup at Carnegie Mellon University, the players and coaches wanted to enter the postseason on a high note, but their opponent had other ideas.
Carnegie Mellon took a quick 10-point lead, and after trailing for just four minutes in the third quarter, fought its way to a 24-21 victory over the Spartans.
"We addressed it right away after the game, that we had to not be happy we were in the playoffs after a loss, but we had to get over it very quickly and focus on a great team that we're going to play in Union College," Debeljak said.
"I think they've responded well. They were fine Sunday during the announcement. They're excited and ready to go."

Waiting to play the Spartans is Union College in Schenectady, New York, and a coaching staff very familiar with Case Western Reserve's program.
Union head coach Jeff Behrman played for Debeljak when the latter was an assistant coach at John Carroll University, and the two have stayed in touch over the years, so much so that the two staffs shared some of their philosophies during the offseason.
"We actually visited with each other in the spring," Debeljak said. "(Jeff) brought his defensive coordinator up and we did a little clinic with each other's staffs.
"We were pretty happy, both of us, when we found out. It's kind of ironic that we spent so much time together in the spring, kind of shared ideas with each other, and now, we're going against each other, so it made preparation for both of us a little easier."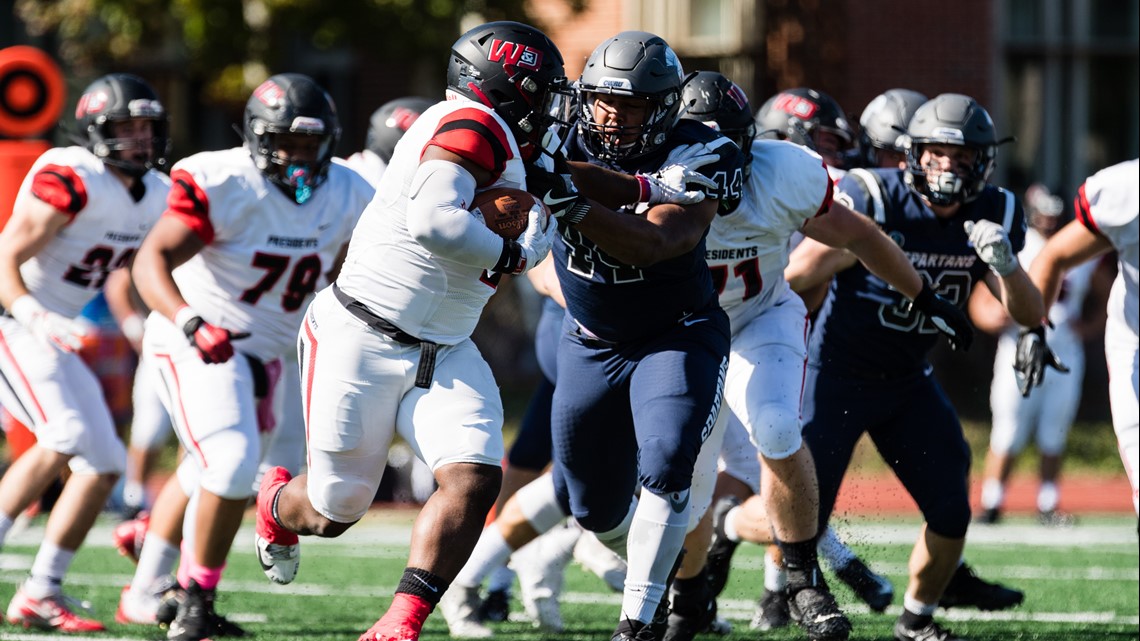 Union College brings "a very sound, very physical" team into its matchup against Case Western Reserve, and for the Spartans to advance to the second round of the postseason for only the third time in school history, taking care of the football will be of paramount importance.
"We've got to work on our turnovers," Debeljak said. "We've been kind of a turnover machine the last four games. We've had? I think, 10 turnovers, so that's not going to cut it in the playoffs. Hanging onto the ball is very important. It's going to come down to a few plays. We're going to have to execute those plays."