CLEVELAND — "All I do is win, win, win no matter what" - T-Pain in 'All I Do Is Win'
While my winning Week 12 was a breath of fresh air it what had otherwise been a miserable season, as it turned out, I was only heating up. Starting with a strong 2-0-1 showing on Thanksgiving, I went 10-4-1 in Week 13, finally bringing my season total back above .500 at 90-88-2.
I may have gotten back to my winning ways, but my work is far from finished. With that in mind, let's keep the heater rolling with my Week 14 picks.
All lines made available via Bovada
Chicago Bears (+3) vs. Dallas Cowboys
Are we sure the right team is even favored here? While the Cowboys have the more talented roster, their resume leaves plenty to be desired. Factor in the track record of home underdogs on Thursday night and my only fear here is that the Bears are too obvious of a pick.
Green Bay Packers (-13) vs. Washington Redskins
Washington is riding a nice two-game winning streak, but much like the Falcons a few weeks ago, there's no reason to get carried away. Green Bay, meanwhile, still has plenty left to play for and should score early and often enough to cover a 13-point spread against one of the NFL's worst teams.
New Orleans Saints (-2.5) vs. San Francisco 49ers
With home-field advantage in the NFC Playoffs potentially on the line, both of these teams have plenty to play for. Even with the game being in New Orleans, this feels like a toss up to me, so I'll take the 49ers and the points.

Houston Texans (-9) vs. Denver Broncos
I like the Texans more than most, but rarely this season have they blown opponents out. And while the Broncos' quarterback situation has resulted in an inconsistent offense, I think their defense is still talented and well-coached enough to keep this game close.
Minnesota Vikings (-13) vs. Detroit Lions
Even if Dalvin Cook plays as expected, I wouldn't be surprised to see the Vikings use him cautiously. And if that proves to be the case, the Lions should find enough big plays from Kenny Golladay and Marvin Jones Jr. to cover the near-two-touchdown spread.
Tampa Bay Buccaneers (-3) vs. Indianapolis Colts
The Colts keep getting credit for what they did earlier this season but I don't think they're the same team. And with their Wild Card hopes fading, it's hard to imagine their T.Y. Hilton-less offense keeping pace with Mike Evans and Chris Godwin.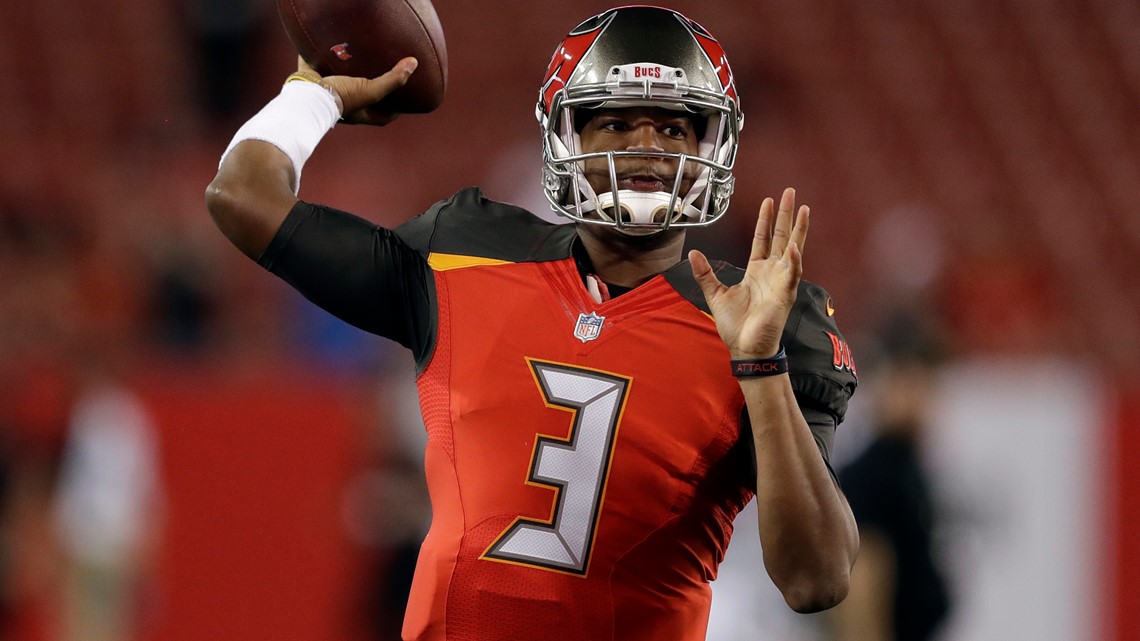 Atlanta Falcons (-3) vs. Carolina Panthers
There aren't many teams I'd feel comfortable picking the Falcons to cover a 3-point spread against and the Panthers aren't one of them. Between Christian McCaffrey, D.J. Moore and Curtis Samuel, I expect Carolina to set the pace in what will likely be one of the week's biggest shootouts.
Buffalo Bills (+6) vs. Baltimore Ravens
For explosive as the Ravens offense can be, I expect this to be a grind-it-out type of game for both teams. And while I don't expect the Bills to win outright, I do think their defense (ranked 6th in DVOA) is capable of limiting Lamar Jackson's opportunities enough for Buffalo to cover.
Cleveland Browns (-8.5) vs. Cincinnati Bengals
I expect Baker Mayfield to play, but it seems less than likely he'll be at full strength. And as we saw in the second half vs. the Steelers on Sunday, that could be very scary for the Browns offense.
New York Jets (-5) vs. Miami Dolphins
I don't think the Jets should be favored by more than a field goal against anybody. Even the Dolphins.
Jacksonville Jaguars (+3) vs. Los Angeles Chargers
Unless they're facing one of the league's worst teams, I'm not sure the Chargers should be favored on the road against anyone. And with Gardner Minshew II back in Jacksonville's lineup, this seems like as good of a spot as any for Minshewmania to run wild once again.
New England Patriots (-3) vs. Kansas City Chiefs
If this game turns into a shootout, I have a hard time imagining the Patriots keeping pace. But if there's one defense in the league capable of slowing down Patrick Mahomes and company and making them play its game, it just may be New England.

Arizona Cardinals (+3) vs. Pittsburgh Steelers
After last week's emotional win over the Browns, this feels like an obvious letdown spot. And lest we forget, the Steelers are still starting Devlin "Duck" Hodges at quarterback.
Oakland Raiders (+3) vs. Tennessee Titans
The Titans are on a roll and have been since Ryan Tannehill took over as the team's starting quarterback. Meanwhile, it appears as though Oakland's season has fully turned south and it doesn't appear as though that will be changing anytime soon.
Los Angeles Rams (+1) vs. Seattle Seahawks
It would feel sacrilegious to go against Russell Wilson in primetime at this point.
Philadelphia Eagles (-9.5) vs. New York Giants
I'm not sure whether the news that Eli Manning is likely going to be starting for the Giants hurts or helps my pick. Either way, I don't think the Eagles have earned the benefit of the doubt to be favored by this many points against anyone this season.