At this point, it might be easier to make a list of offensive tackles who haven't talked to the Cleveland Browns at the NFL Scouting Combine in Indianapolis this week than the ones that have.
That, of course, is provided that such a player exists.
As the lead up to the NFL Draft gets underway, there's one position in particular that the Browns have been linked to. With Greg Robinson no longer in Cleveland's plans and Chris Hubbard coming off of two disappointing seasons, it seems like a foregone conclusion that the Browns will be using the No. 10 pick of the 2020 NFL Draft on an offensive tackle.
The only question at this point is "who?"
While most mock drafts agree that Cleveland will be taking a tackle at 10, there's been plenty of variance among prognosticators as to who that player will be. At this point, a handful of offensive tackle prospects have been linked to the Browns, who have between now and April 23 to decide which one they will pick.
With that in mind, let's take a closer look at the top offensive tackle prospects in the 2020 NFL Draft.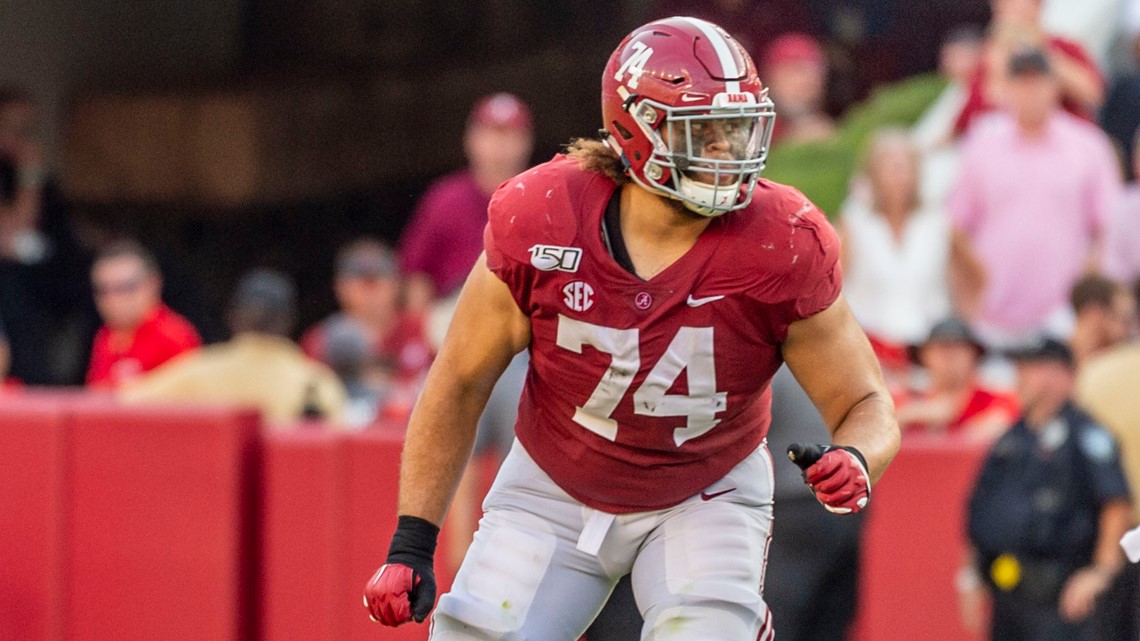 Jedrick Wills Jr.
Although he spent the bulk of his college career protecting Tua Tagovailoa's blindside as Alabama's right tackle, Jedrick Wills Jr. possesses the versatility to play on either side of the line.
A 6-foot-5, 320-pound former 5-star prospect, Wills started in 29 games throughout his college career with the Crimson Tide, earning first-team All-SEC and second-team All-American honors. Lauded as arguably the most pro-ready offensive tackle in the draft, Wills would make plenty of sense for the Browns, who are looking to fill one of their most obvious holes.
Andrew Thomas
Andrew Thomas burst onto the scene in 2017, earning freshman All-American honors while blocking for Georgia's star running back, Nick Chubb.
Could the two reunite once again in Cleveland?
"That'd be crazy," Thomas told reporters on Wednesday. "Nick, he's a great guy. He's always mellow. Just like he was in college, he's a great running back. It would be a pleasure to block for him again."
Such a reunion seems more than plausible, as Thomas is considered one of the -- if not the -- top offensive tackle in the draft. At 6-foot-5 and 320 pounds, Thomas possesses both the size and experience to make an immediate upgrade to Cleveland's offensive line and his expertise as a zone blocker could only be considered a plus.
Tristan Wirfs
If the Browns primarily worried about keeping Baker Mayfield upright, Tristan Wirfs might be the best man for the job. In his senior season at Iowa, the 6-foot-5, 322-pound tackle allowed just two sacks -- a year after not only a single sack as a junior, according to Pro Football Focus.
With experience on both sides of the line, Wirfs could step in immediately as Cleveland's new starting left tackle or right tackle. The only question may be whether or not he falls to the Browns at 10.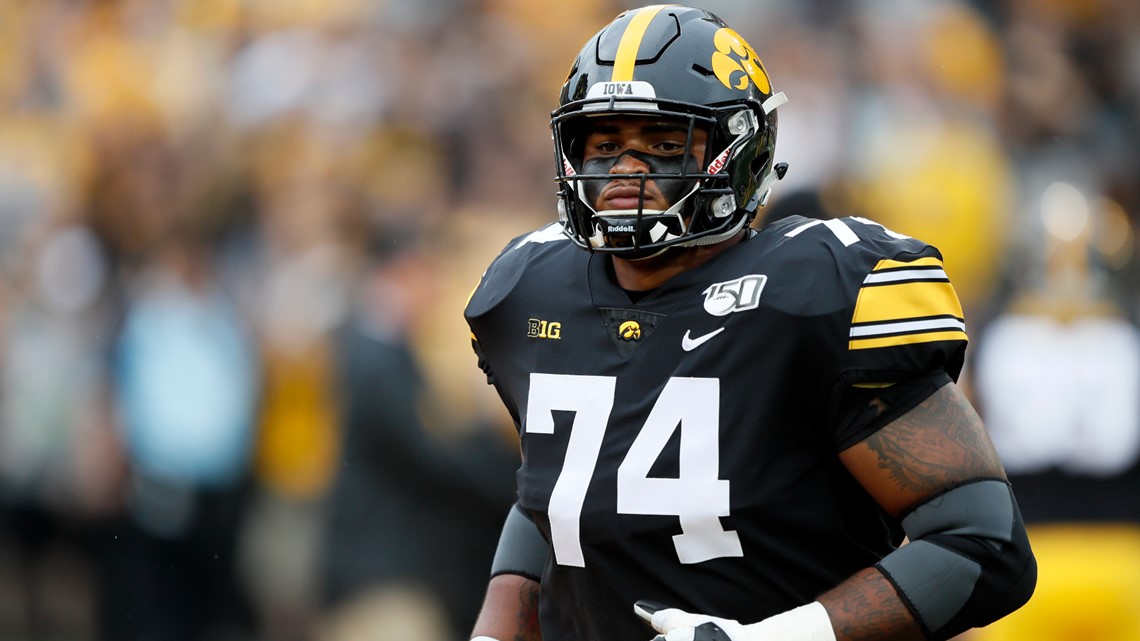 Mekhi Becton
While Mekhi Becton may not have played at a blue blood program, his name will likely come up plenty in the next few weeks. Even before the NFL Scouting Combine came to an end, the Louisville left tackle was considered one of the draft's fastest risers.
Listed at 6-foot-7 and 369 pounds, Becton is one of the most massive players in this year's draft. And like Wills and Wirfs, his experience playing both offensive tackle spots only adds to his appeal.
Josh Jones
After a stellar showing at the Senior Bowl, Houston's Josh Jones can't be ignored. And between his size (6-foot-7, 310 pounds) and experience (he was a four-year starter for the Cougars), he certainly fits the bill of the Browns are looking for.
Yet despite his impressive resume and fast riser status, it seems like a stretch at this point to project Jones as a top-10 pick. But if Cleveland trades down -- as they did twice in the first round the last time new general manager Andrew Berry was a part of the team's front office from 2016-2018 -- it could be Jones who's the target.