CLEVELAND — The Cleveland Browns return to FirstEnergy Stadium in almost a month after a pair of road games and the annual bye-week break when they host the Buffalo Bills this afternoon, and the two teams are headed in opposite directions.
Currently, the Browns are 2-6 overall and four games in back of the Baltimore Ravens for first place in the AFC North Division after going on a four-game losing streak, with three of those losses coming on the road. The Browns are looking to start strong in the second half of the season, and they have three straight home games to make up some ground in the chase for a spot in the AFC Playoffs.
The Bills enter the game with a 6-2 record and find themselves in second place in the AFC East Division.
"We've got to win games, brother," safety Damarious Randall said after Wednesday's practice, his first on-field work since suffering a hamstring injury two weeks ago. "I don't care where the game's at. The game could be on the moon. It was unacceptable and we've got to start winning games.
"We've been overcoming adversity the whole, entire year. Guys have been banged up, beat up, so next man up and we're just going to keep pushing."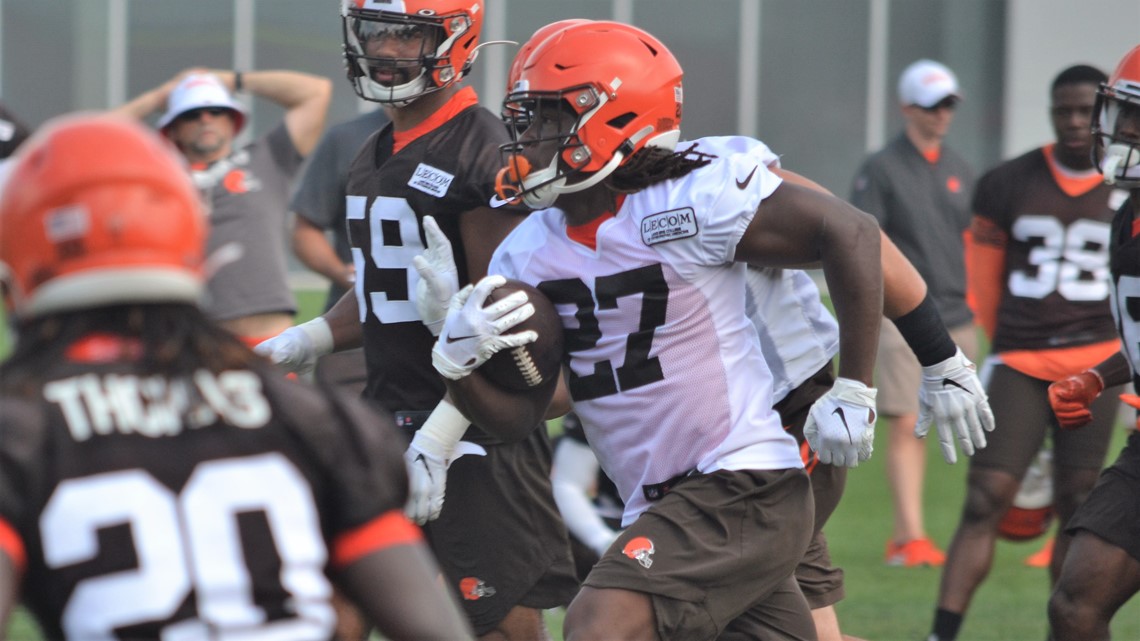 Here are three things to watch for in today's game against the Bills.
Hunt is set to make his regular-season debut with the Browns after serving an eight-game suspension for off-the-field incidents, namely assaulting a woman at a Cleveland hotel/apartment complex in February of 2018.
After having football taken away from him for nearly a year, Hunt is "no doubt" ready to make an immediate impact on the field and help the Browns get back into the win column on the heels of a four-game losing streak that dropped the team to third place in the AFC North Division.
"Very eager, excited, can't wait to get back out there on the field and help this team," Hunt said following Thursday's practice.
"Three-hundred forty-two days, 342 days and I've been counting down. I'm just excited. A lot of mixed emotions, high and low. It's going to be a fun and emotional game, and I'm definitely excited to get back out there and do whatever I can, play a role and help this team win."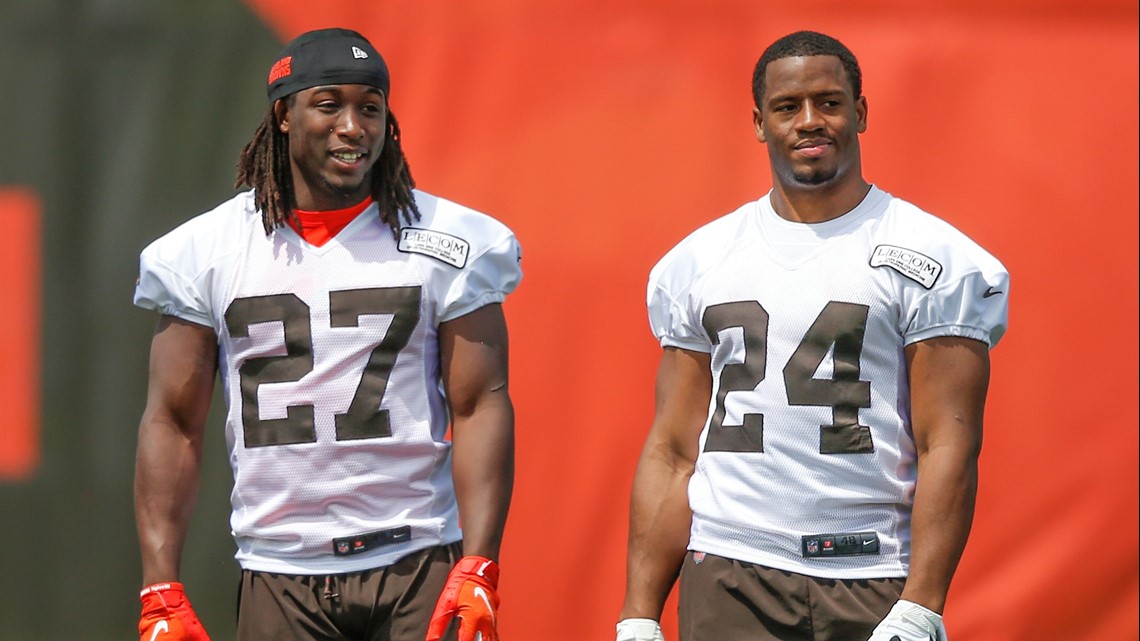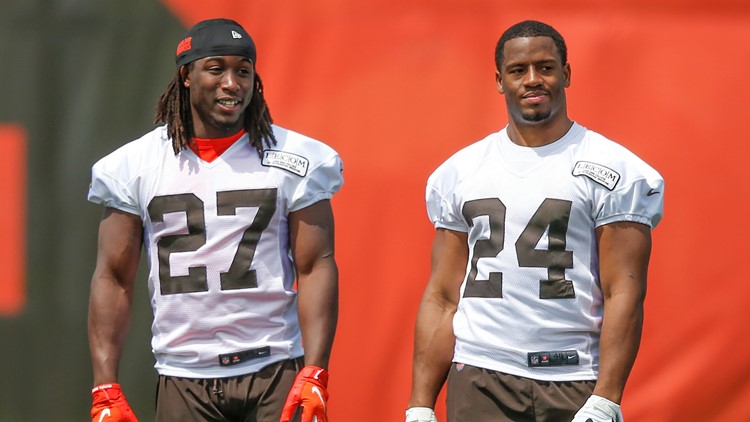 With two Pro Bowl caliber running backs, it has yet to be seen how the workload will be split between Hunt and Nick Chubb.
In two years with the Kansas City Chiefs, Hunt rushed for 2,151 yards and 15 touchdowns with 106 first downs, 19 plays going for at least 20 yards and four 40-yard gains. Additionally, Hunt caught 79 passes out of the backfield for 833 yards and 10 touchdowns, including a single-season career high of seven in 2018.
Now in his second NFL season, Chubb has rushed for 803 yards and six touchdowns on 154 carries this season. Currently, Chubb is fourth in the NFL in rushing yards, seventh in attempts, eighth in yards-per-carry average, fourth in overall scrimmage yards and tied for fifth in touchdowns.
"I definitely think that both of their skill sets offer you plenty of opportunities to do a lot with those guys," Browns coach Freddie Kitchens said. "They are both excellent runners, and they both catch the ball very well out of the backfield. They are good protectors. That makes them good all-around running backs."

Baker-to-Beckham connection
The offseason trade with the New York Giants that netted the Browns Pro Bowl wide receiver Odell Beckham Jr. was supposed to make the offense unstoppable and help break the NFL's longest active playoff drought, which stands at 16 years and counting.
However, the Browns have had their struggles getting the ball to Beckham Jr., as he has averaged less than five catches per game over his first eight outings in a Cleveland uniform, and has had just five throws come his way in the red zone, which ranks him 105th in the NFL.
"When you have a great player like him, and we have a number of those guys skill-wise, we are always looking for ways to involve him in the offense," Browns offensive coordinator Todd Monken said. "Sometimes, it presents itself, and sometimes, it does not.
"Obviously, we go through this every week -- there is only one ball. That is the way it is. When you give it to Nick, it is not going to one of those guys, and Kareem adds to that. The bottom line is that frustration comes from losing and not scoring points in the red zone."