In honor of the Browns' 75th anniversary, earlier this week we kicked off our series counting down the top 75 players in team history.
50. Walt Michaels
LB – 1952-1961
Originally a seventh-round pick by the Browns, Michaels was traded to Green Bay before eventually being sent back to Cleveland after a single season. He subsequently became a force on Paul Brown's defense, making five straight Pro Bowls from 1955-59. He also intercepted 11 passes (four of them in 1952) and also had a pick each in the team's NFL Championship Game wins in 1954 and '55.
49. Bob Golic
DT – 1982-88
A Cleveland native and two-sport star at St. Joseph High School, Golic found a spot with his hometown team after three unremarkable seasons with the New England Patriots. Defensive coordinator and later head coach Marty Schottenheimer moved him from linebacker to nose tackle, where he became a three-time Pro Bowler and a key piece of a defense that helped the Browns make two straight AFC Championship Games.
48. Earnest Byner
RB – 1984-88, 1994-95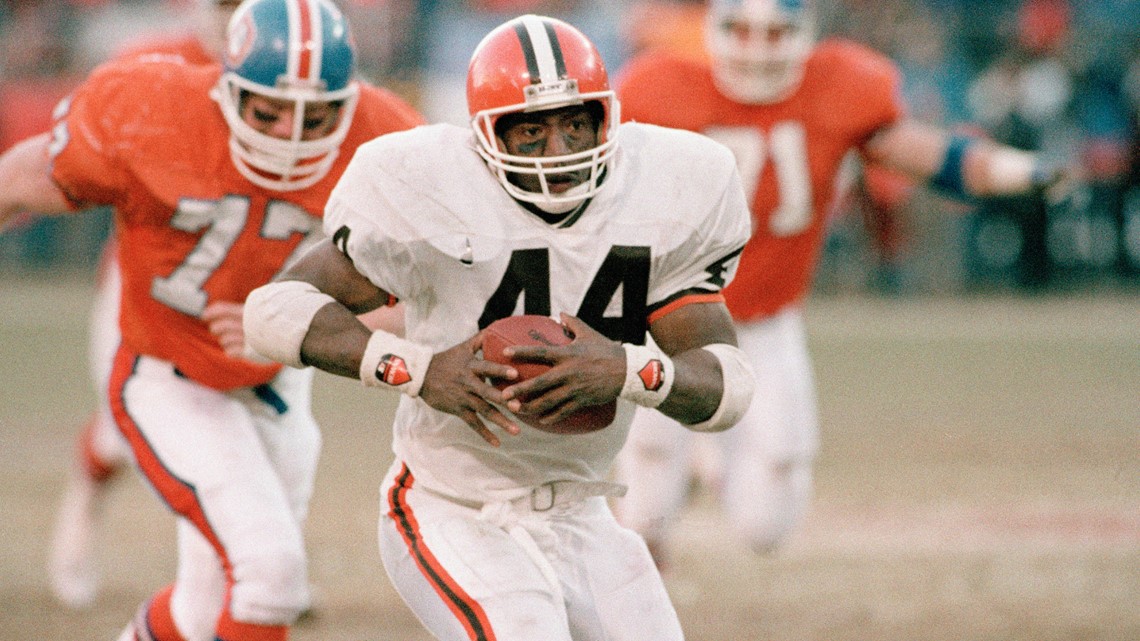 An unheralded 10th-round pick out of East Carolina, Byner subsequently became a dynamic dual threat out of the backfield, with almost 6,000 total scrimmage yards and 37 touchdowns in his seven seasons with Cleveland. Sadly, he would become known for his costly goal-line fumble at the end of the 1987 AFC Championship Game, even though he was arguably the only reason the Browns had a chance at all that afternoon (187 total yards, two TDs).
47. Ernie Green
RB – 1962-68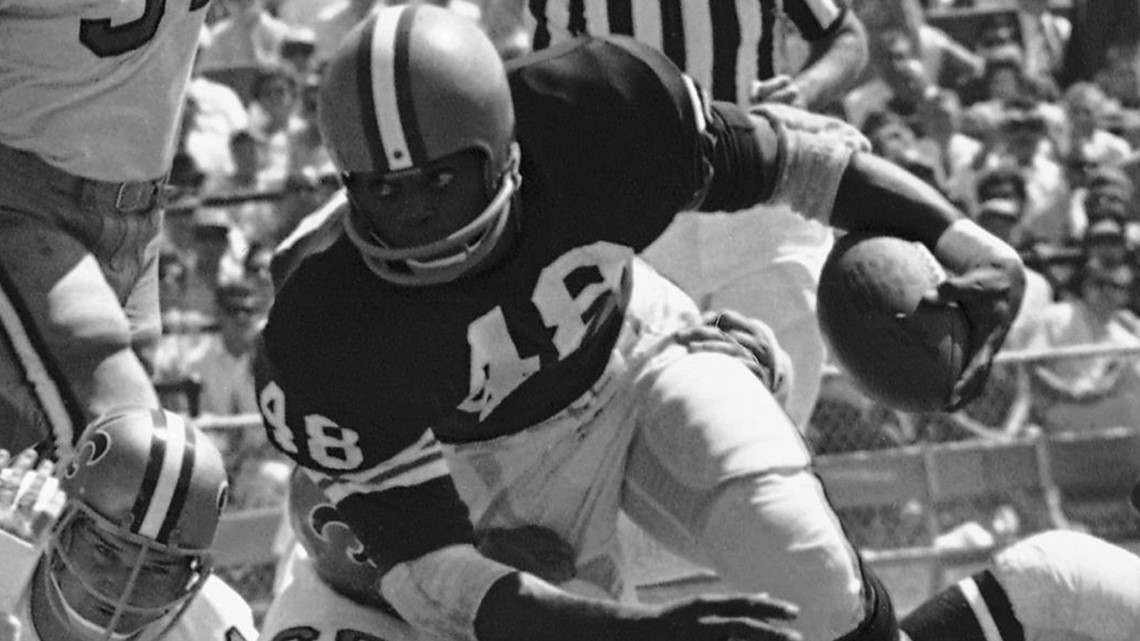 He was acquired only after the sudden cancer diagnosis of No. 1 overall pick Ernie Davis, but went on to become the perfect compliment to Jim Browns and Leroy Kelly. In his seven seasons, the two-time Pro Bowler Green tallied 5,240 yards from scrimmage and 35 total touchdowns, including 10 during the Browns' 1964 championship season.
46. Kevin Mack
RB – 1985-93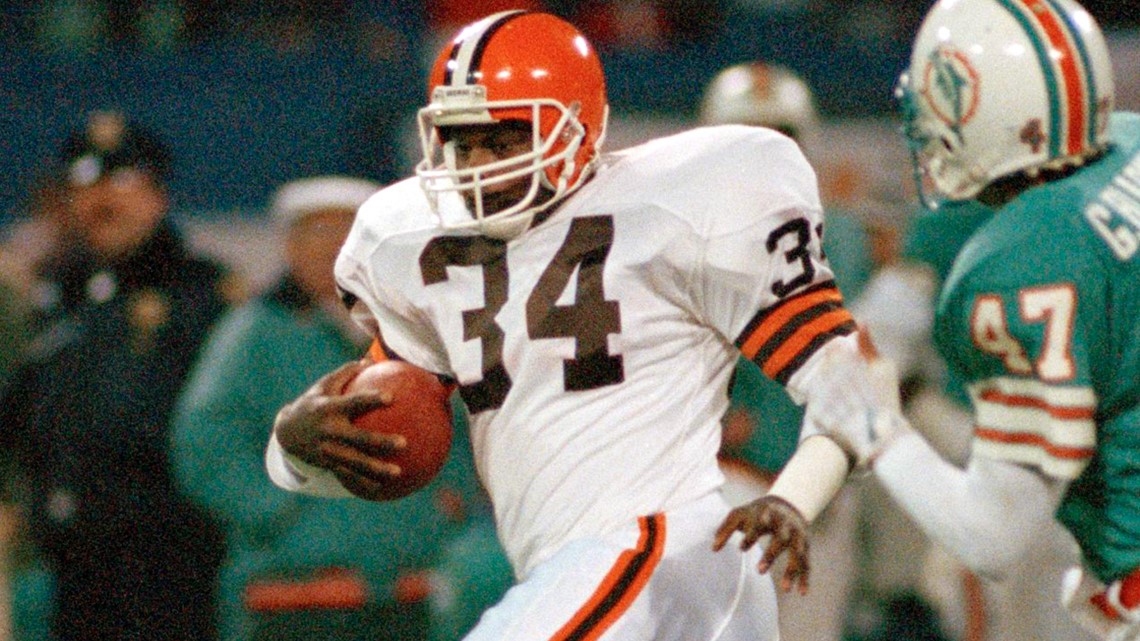 Unlike Earnest Byner, Mack was a first-round draft pick and more of a bruising back, but the two became the perfect pair with more than 1,000 rushing yards each in 1985. Individually, Mack was a two-time Pro Bowler with 5,123 yards (fifth in team history) and 46 touchdowns (fourth), all while playing his entire career in Cleveland.
45. Webster Slaughter
WR – 1986-91
The leading receiver on those great 1980s teams, Slaughter's 1,236 yards during his All-Pro season in 1989 still ranks third among all-time Browns. He also sits top 10 in franchise history in both yards (4,834) and touchdowns (27), all while dazzling fans with his end zone dance, "sky-fives," and clutch catches against the Steelers.
44. John Wooten
OG – 1959-67
A backup his first two seasons, Wooten then started at right guard before replacing the great Jim Ray Smith on the left side in 1963. All he did was make two Pro Bowls and help the Browns win the 1964 NFL title, with Jim Brown and Leroy Kelly both running between his blocks.
43. Walter Johnson
DT – 1965-76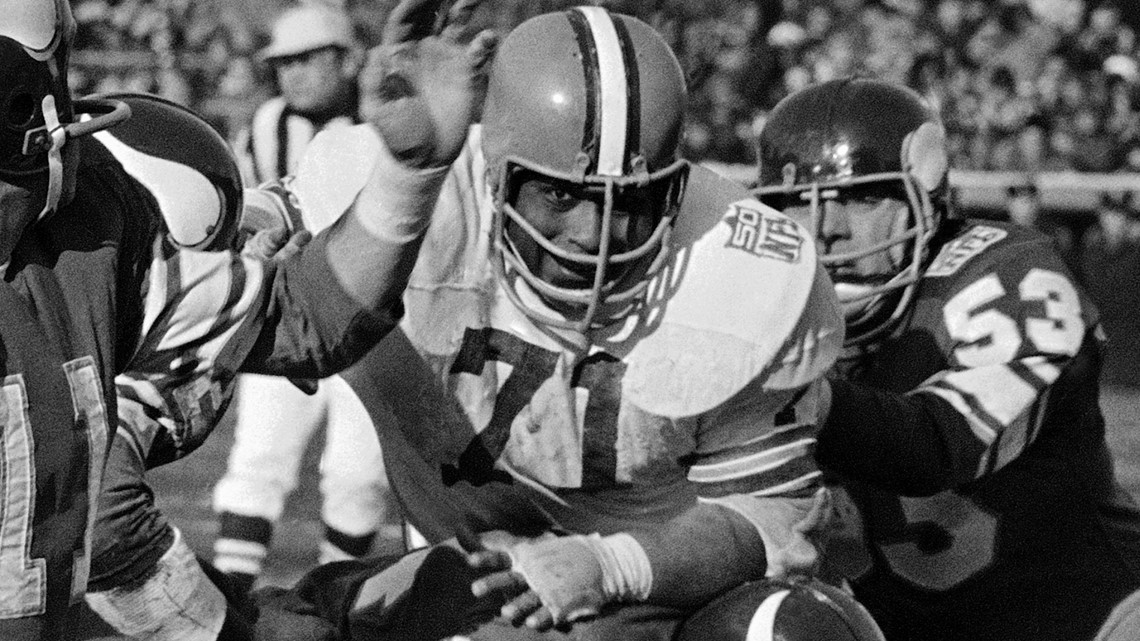 42. Tommy James
DB – 1948-55
A son of Stark County and older brother of Hall of Fame college football coach Don James, the Pro Bowler hauled in 34 career interceptions (fourth in the club's rankings) playing for his former Ohio State mentor Paul Brown, with nine of them coming in 1950 alone. A five-time league champion, he also picked off two passes in the 1948 AAFC title game, a 49-7 win that gave Cleveland an historic 14-0 season.
41. Abe Gibron
OG – 1950-56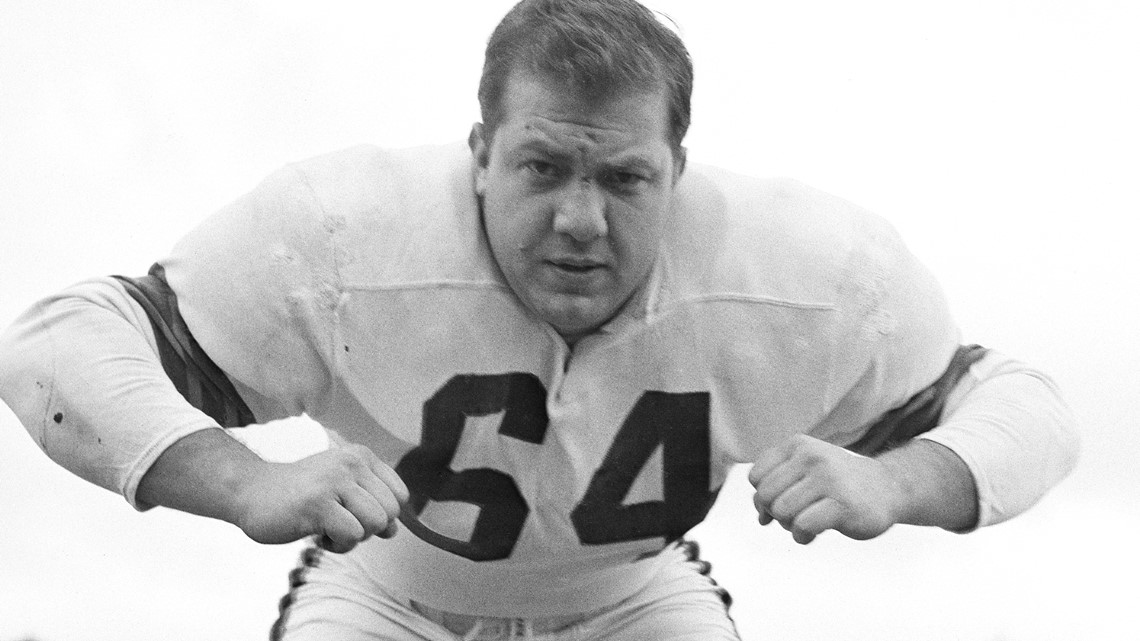 Acquired from Buffalo after the AAFC went bankrupt, Paul Brown once said Gibron "had the fastest and quickest charge I ever saw." He played his way into the starting lineup in 1951 and went on to make four All-Pro teams, all while being a part of three NFL championship squads in Cleveland.
40. Clarence Scott
DB – 1971-83
Scott's 39 career interceptions are third in Cleveland history, with a career-high five coming in his 1973 All-Pro campaign. He had a streak of 182 consecutive games played and was a part of four Browns playoff teams, including the 1980 "Kardiac Kids."
39. Joel Bitonio
OG – 2014-present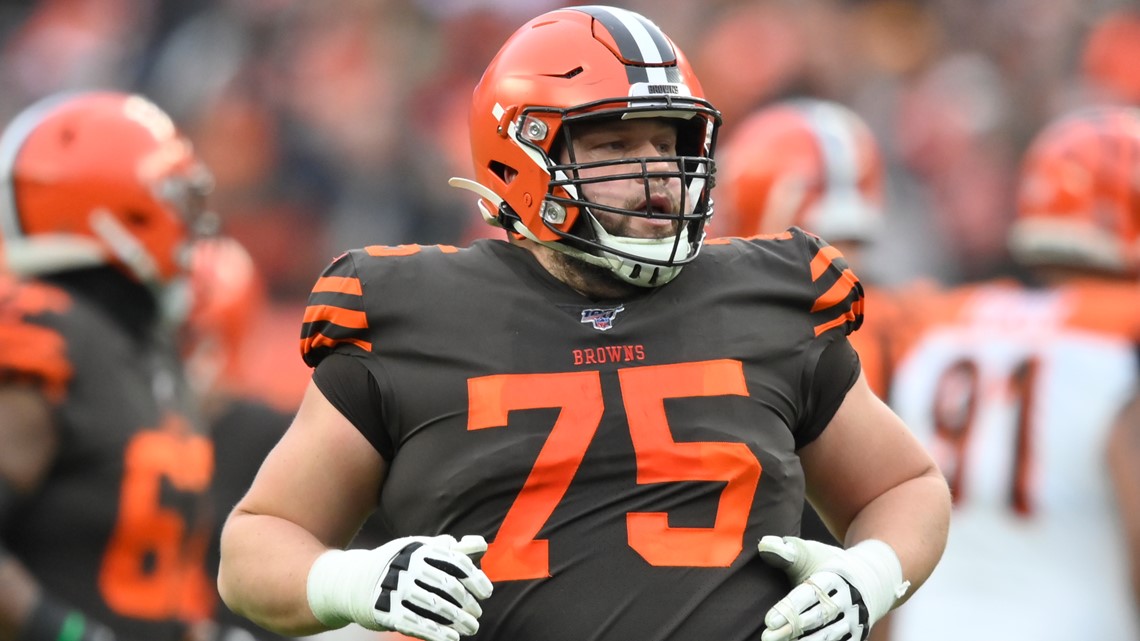 Like Abe Gibron, Jim Ray Smith, and John Wooten before him, Bitonio has been a rock at left guard ever since he arrived. A three-time All-Pro, he is one of only two remaining members of the 2017 squad that went 0-16, and his willingness to gut out the adversity has made him a favorite among Browns fans everywhere.
38. Eric Metcalf
RB/KR – 1989-94
Don't let the dubious "Metcalf up the Middle" moniker fool you: He was an electric playmaker who racked up more than 9,000 all-purpose yards during his Cleveland tenure. He scored 33 total touchdowns and a team-record five on punt returns, and his skills in that category earned him two Pro Bowl selections. His finest hour, though, came on Oct. 24, 1993, when he took back two punts for scores in a 28-23 Browns win over the Steelers.
37. Greg Pruitt
RB/KR – 1973-81
Before Byner or Metcalf or Cribbs, there was Greg Pruitt, one of the most dynamic offensive talents to ever wear a Browns uniform. Incredibly, he ranks fourth in franchise history with 5,672 rushing yards as well as 19th with 3,022 receiving yards, scoring 42 touchdowns and making four Pro Bowls along the way. He was also a solid returner, averaging more than 10 yards per punt return and taking one kickoff 88 yards for a TD during his second season.
36. Bernie Parrish
CB – 1959-66
In parts of eight seasons, the two-time Pro Bowler intercepted 29 passes, putting him seventh in Browns history. He led the league with 238 interception return yards in 1960 (including 92 for a touchdown), picked off a career-high seven the following year, then snagged four more in 1964 when Cleveland took the NFL title.
35. Nick Chubb
RB – 2018-present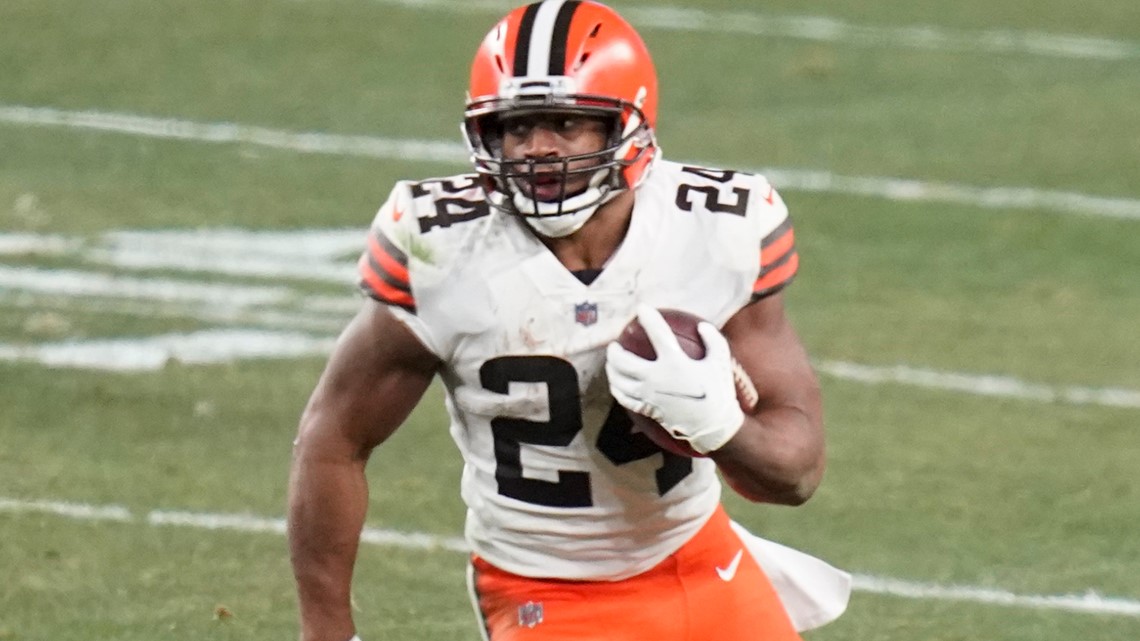 Though only in his fourth professional season, the Georgia product is already seventh among Browns rushers with 4,141 career yards, and his 5.3-yard average per carry is actually higher that Jim Brown himself. He also has two Pro Bowl selections and 32 touchdowns, and did we mention that he's one of our own Jim Donovan's favorites?
34. Bob Gain
DL – 1952, 1954-64
An Akron native who began his career in Canada, Gain became a full-time starter during the 1955 NFL championship season and never looked back. An eight-time All-Pro, he was productive through the end of his career, with 14 unofficial sacks starting when Pro-Football-Reference began tallying the statistic in 1960. He missed one season in 1953, serving in the Korean War as a First Lieutenant in the U.S. Air Force.
33. Mike Pruitt
RB – 1976-84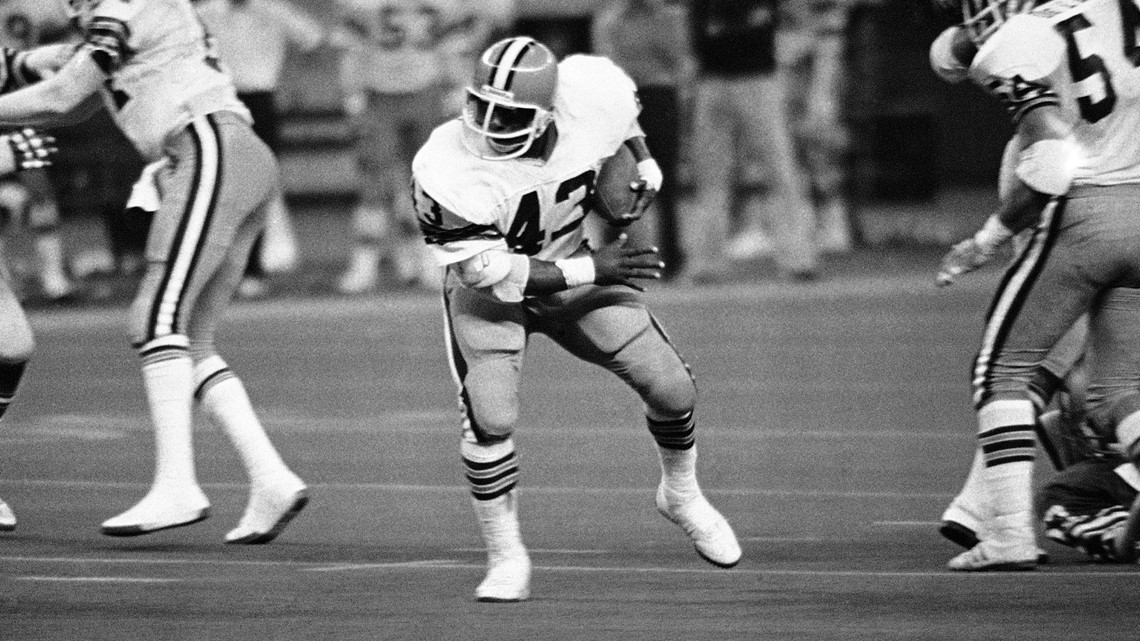 Though not related to Greg, the two formed a lethal backfield during the "Kardiac Kids" era, with Mike taking most of the reps at fullback. With four 1,000-yard seasons, his total marks of 6,540 yards and 47 touchdowns rank behind only Jim Brown and Leroy Kelly on the Browns' all-time list. He also had 1,860 receiving yards and five more TDs through the air, and made back-to-back Pro Bowls in 1979 and '80.
32. Joe DeLamielleure
OG – 1980-84
Following a stellar tenure in Buffalo where he blocked for 2,000-yard rusher O.J. Simpson, the Bills traded DeLamielleure to Cleveland just before the 1980 season, and he immediately fit right in on the Browns' offensive line. That year, he would protect the pocket for 4,000-yard passer Brian Sipe, and during his time in Northeast Ohio eventually earned the last two of his eight career All-Pro nods. He was inducted into the Pro Football Hall of Fame in 2003.
31. Thom Darden
S – 1972-81
Despite being from Sandusky, Darden attended college at "That School Up North" in Michigan, but proved Browns fans won't hold that against you as long as you produce. He did just that by intercepting 45 career passes, a franchise record that still stands 40 years later. His league-leading 10 picks in 1978 are also a team record, and he was an All-Pro that year as well as in 1976 and '79.
30. Jerry Sherk
DT – 1970-81
29. Michael Dean Perry
DT – 1988-94
There was nothing "unofficial" about Michael Dean Perry's sacks, with 51 1/2 of them in his seven seasons. He had 11 1/2 in 1990 along with 107 tackles to make one of his four All-Pro teams, and during his tenure helped the Browns make the playoffs three times. Oh, and did we mention he even had a McDonald's burger named after him?
28. Paul Wiggin
DE – 1957-67
27. Brian Sipe
QB – 1974-83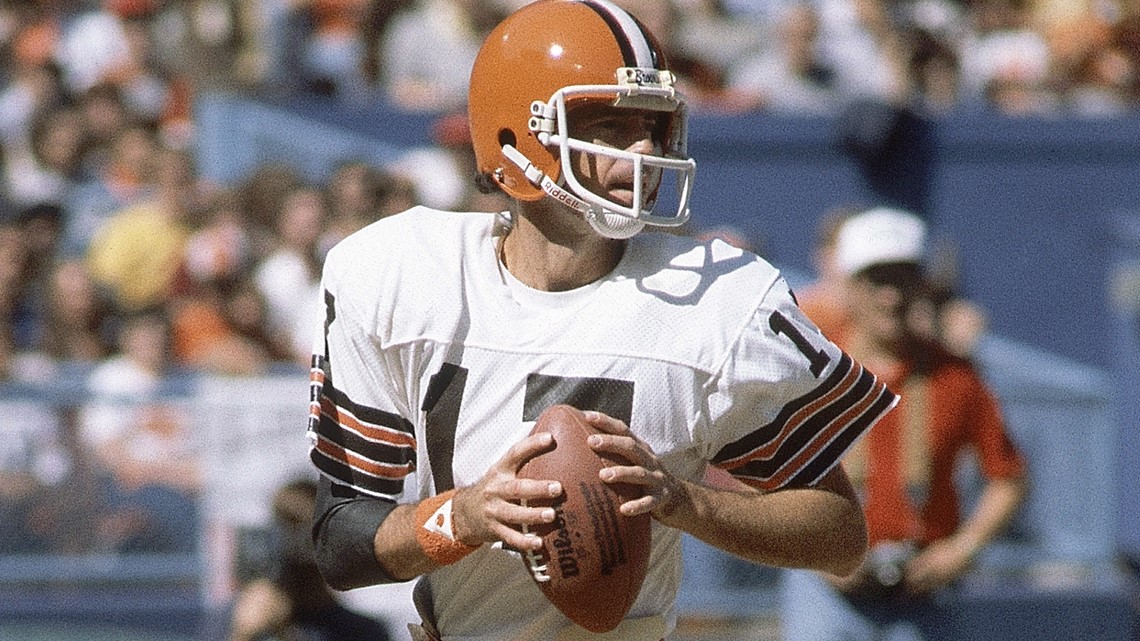 The 6-foot-1 San Diego native was only a 13th-round pick in 1974, but by the time he took over the starting quarterback job two years later, he was providing the spark the Browns' offense desperately needed. The face of the "Kardiac Kids" led the NFL with 28 touchdown passes in 1979 before truly busting out in '80, setting franchise single-season records with 4,132 yards and 30 TDs and topping the league with a 91.4 passer rating to become the most recent Cleveland player to take home MVP honors. He remains the club's all-time leading passer with 23,713 yards, and while the infamous "Red Right 88" play cost him a chance to win a playoff game, he was still the architect behind many of the team's heart-stopping wins during that magical AFC Central championship season.
26. Ray Renfro
WR/RB – 1952-63
A three-time Pro Bowler and two-time NFL champion, Renfro's mark of 19.6 yards per reception is still the highest in Browns history, and he even topped the 20-yard mark four times. He also sits fourth among the franchise's lists for both receiving yards (5,508) and touchdowns (50), and also caught three combined TDs in Cleveland's 1954 and '55 NFL Championship Game victories.