BEREA, Ohio — The Cleveland Browns have an offensive coordinator in Alex Van Pelt that is working for an offensive-minded first-year head coach in Kevin Stefanski, but who will be the one calling the plays on game days during the 2020 season?
That question has yet to be answered, and Van Pelt believes it will reveal itself over time as the Browns continue to break down film from the 2019 season, address the needs of the team heading into free agency and the 2020 NFL Draft and prepare for the start of the offseason program.
"It's really something we're just going to work through," Van Pelt said in his introductory press conference at team headquarters Wednesday. "Not having worked with Kevin in the past, I'm sure he needs a comfort level with me as a coordinator as we work through it. At this point, we're just trying to put together the best offense for our guys.
"When it comes to the decision of who calls it, we'll all know each other a lot better and feel good about the whichever decision we go with. I could easily call plays. I work for Kevin and I'm excited to do whatever role he wants me to do. Right now, I'm coordinating and helping set this offense up with some great coaches."
In addition to his tenure with the Bengals, where he was a quarterbacks coach under Marvin Lewis in 2018 and Zac Taylor in 2019, Van Pelt has worked with the Green Bay Packers (2012-2017), Tampa Bay Buccaneers (2010-2011), Buffalo Bills (2006-2009) and Frankfurt Galaxy of NFL Europe in 2005.
Van Pelt has worked as a quality control coach, quarterbacks coach and offensive coordinator with the Bills and served as a quarterbacks coach for the Buccaneers for two seasons. Then, Van Pelt moved on to mentor Green Bay's running backs (2012-2013) and quarterbacks (2014-2017) before joining the Bengals' staff.
A late-round pick in the 1993 NFL Draft, Van Pelt played quarterback for the Pittsburgh Steelers (1993), Kansas City Chiefs (1993-1994) and Bills (1994-2003) during his 11-year career.
"Having the chance to put an offense together with the group of guys was very intriguing," Van Pelt said.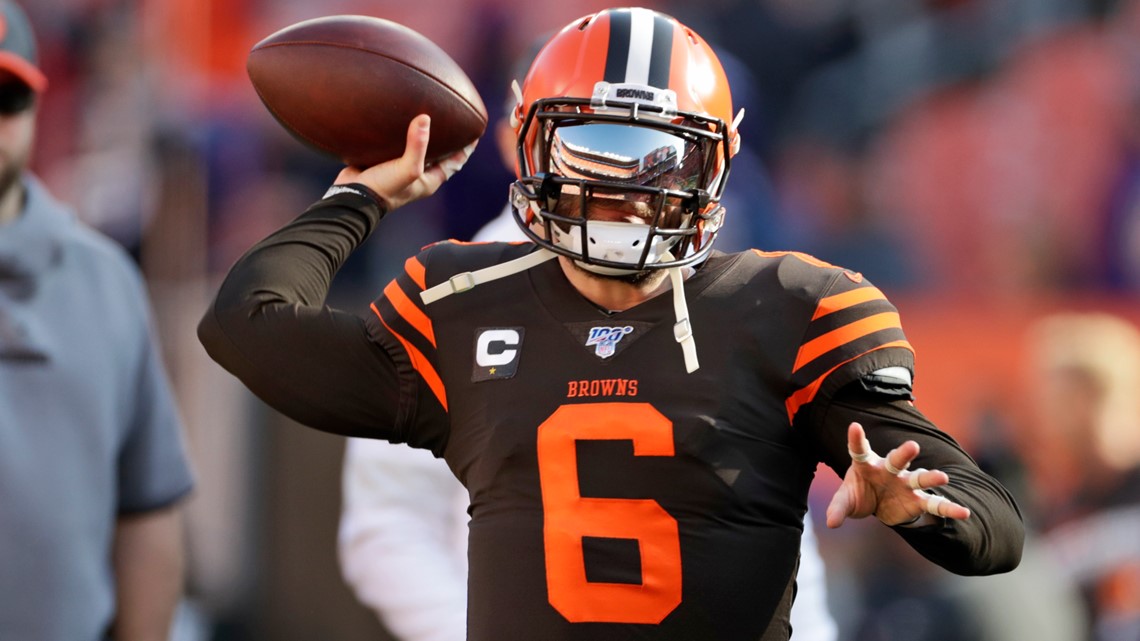 Van Pelt inherits an offense led by quarterback Baker Mayfield, running back Nick Chubb and star receivers Jarvis Landry and Odell Beckham Jr.
Mayfield completed 317 of his 534 attempts (59.4 percent) for 3,827 yards and 22 touchdowns against 21 interceptions in 2019 after completing 310 of his 486 throws (63.8 percent) with an NFL rookie-record 27 touchdowns against 14 picks during the 2018 season.
Additionally, Chubb rushed for 1,494 yards and eight touchdowns on 298 carries for an average of 5.0 yards per attempt.
Both Landry and Beckham Jr. eclipsed the 1,000-yard mark during the 2019 season.
"The group is extremely talented, especially on the offensive side of the ball," Van Pelt said. "Having a chance to work with those guys was a big part of that, and then, coming to this organization, the Browns, the long history and the city was another reason I was excited to take the job."