Even before the 2019 season had come to an end, speculation regarding Odell Beckham Jr.'s future with the Cleveland Browns had begun.
But as the offseason gets underway, it doesn't appear the 3-time Pro Bowl wide receiver is going anywhere.
"Odell is a very talented football player," Browns general manager Andrew Berry said at the NFL Scouting Combine in Indianapolis on Tuesday. "We view him as a part of our future."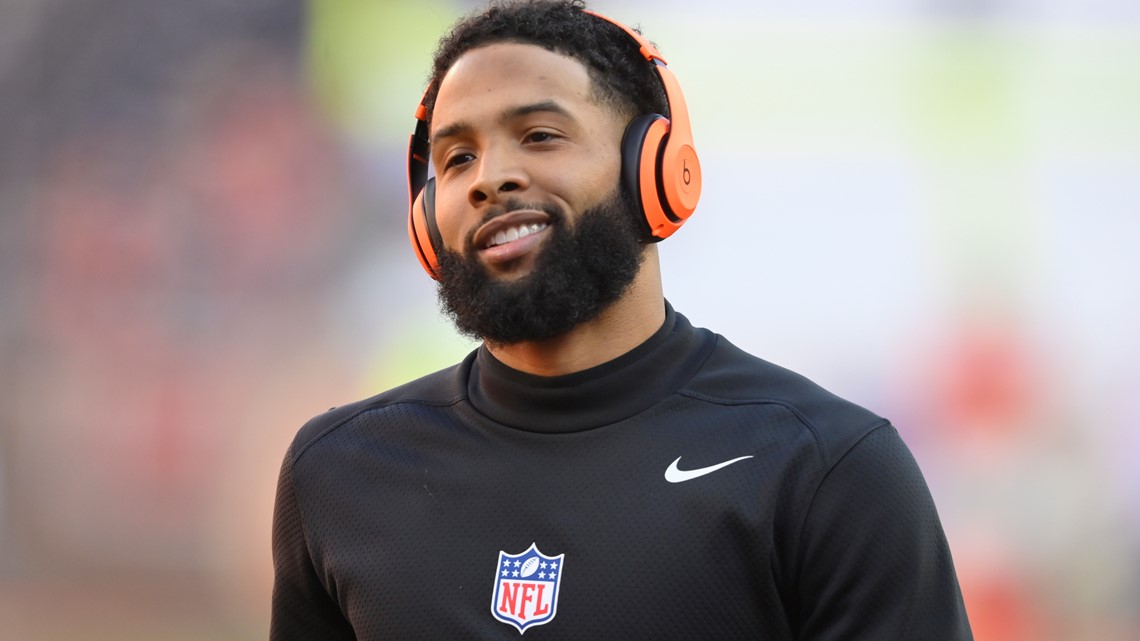 That's not to say, however, that Beckham's status with the Browns is totally solidified. While Berry said that the 2014 NFL Offensive Rookie of the Year remains a part of his team's plans moving forward, he also shared that there are certain standards he needs to live up to.
"[New head coach] Kevin [Stefanski] and I have both had really good conversations about our expectations for him and we expect him to adapt to those moving forward," Berry said. "So we're excited about the future with Odell and excited about what he's going to do this fall."
"I'm looking forward to sitting down with Odell face to face," Stefanski said at the Greater Cleveland Sports Awards. "I haven't had the chance to do that yet and I get the chance to do that tomorrow. And at that point, that's when I can start laying out my expectations for Odell and all of our players."
While Beckham's talent on the football field has never come into question, some have considered his off-field behavior a cause for concern. While attending his alma mater, LSU's national title victory over Clemson in New Orleans last month, Beckham caused a stir when he committed an NCAA violation by handing out cash to players and was videotaped appearing to take a swipe at a security officer's buttocks.
Appearing in all 16 games despite battling with a sports hernia injury, the LSU product caught 74 passes for 1,035 yards and 4 touchdowns as the Browns amassed a disappointing 6-10 record. After undergoing surgery to repair his injury, Beckham has promised to bounce back with a big 2020, which it appears he'll be spending in Cleveland.